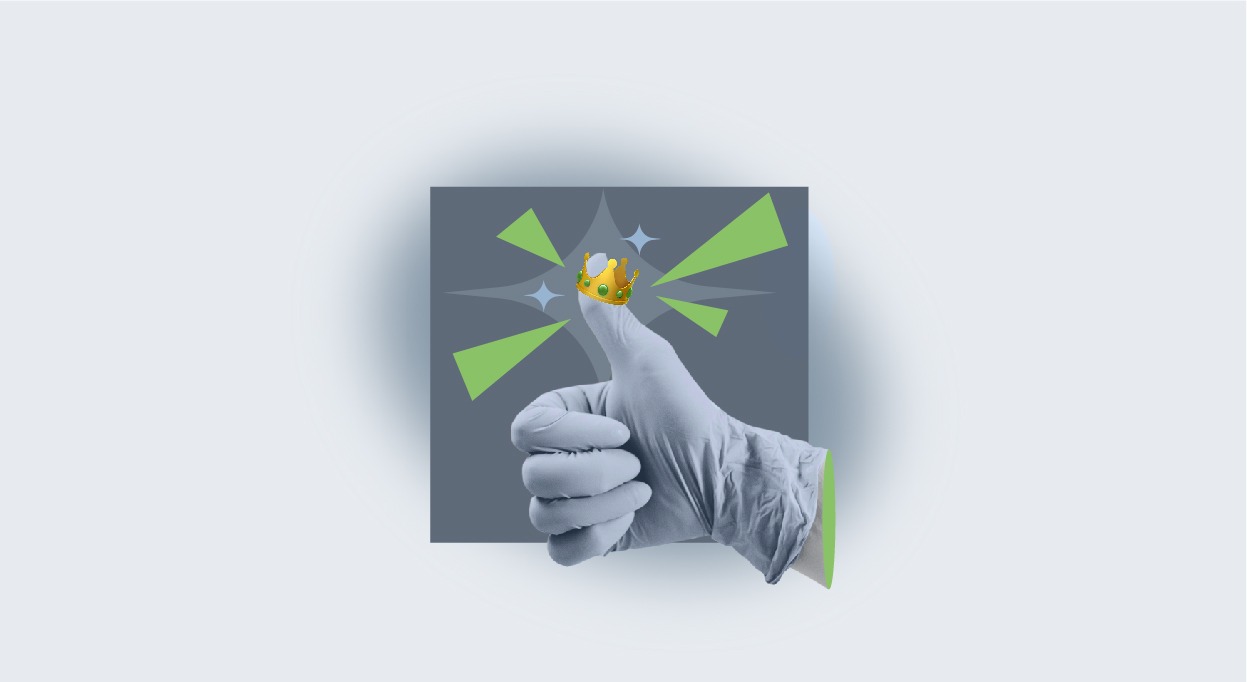 Prior to the pandemic, stodgy legacy systems had stood for decades with modest demand for innovation. Moreover, there was little motivation to nurture patient engagement through digital channels. But 2020 changed all that. Patients now want — and expect — the same access to healthcare that they have for everything else in their daily lives.
Driven by the adoption of digital devices, consumers have become far more mobile in the past decade. They're actively seeking alternate options for convenient and affordable care, wherever they may be. And the data supports this. Experian Health's survey, "The State of Patient Access: 2021," found that nearly eight in ten consumers want the ability to schedule their own appointments, 24/7, from their home or mobile device. A 2019 survey by Digital Commerce 360 revealed that fully 50% of 1,000 respondents who prefer to book online would actually switch providers for the ability to do so.
Today's patients expect providers to deliver a standard of care customized to their needs in a manner suited to their personal schedules and lifestyles. According to the Experian study, 49% of consumers surveyed listed "convenient locations" as a primary driver for selecting a provider. Further, 52% listed "convenience" as the second-most important driver of choice.
Patients are also seeking access to care without potential exposure to coronavirus. Contact-free, on- demand healthcare is part of the new norm. Many no longer want to see a doctor in a physical location in order to get care. Compounded by increasingly complex lifestyles, patients are simply unwilling to sit in waiting rooms for routine visits.
This desire for convenience is likely contributing to the growth of non-traditional care models. Overall telehealth usage has nearly tripled since 2018 and continues to rise. States have abandoned legislation stipulating that telehealth could only be provided by a patient's existing provider, leading to increased access and less deferment of care. Wait times are also greatly reduced as those needing care can often get access to a health professional the same day— all achieved virtually.
In addition, providers are finally seeing the value of telemedicine. Primary care physicians, behavioral health professionals and some specialists offer virtual visits as an optional means of delivering patient care. To some extent, this is because it helps keep their practices financially viable. Remote medicine also allows medical professionals to squeeze more patient consults into their busy schedules while minimizing the risk of spreading infection.
For hospitals, contagious working environments and social-distancing protocols have become a stimulus for new care practices. Some have expanded urgent care access at a low cost by instituting easy-to-use, online diagnosis and treatment platforms for minor health conditions. Once a physician completes a diagnosis, the patient receives a text or email with his or her treatment plans, prescription information and follow-up guidance.
As for those in underserved areas, access to health care remains a significant challenge. Patients come from a variety of backgrounds and demographics, are located in both rural and urban settings, and manage a range of family and work dynamics. Telemedicine is only as effective as connectivity is available for underserved patients. Technology can be an excellent tool to bridge gaps in care but it isn't a panacea for overcoming poor accessibility.
Consumers will continue to appeal for convenience and purchasing on their own terms. Unlike generations before, savvy healthcare consumers aren't looking for top-down, authoritative relationships with providers. They're looking for partnerships that respect their time and judgment while delivering an exceptional patient experience.
This excerpt is a part of our healthcare trends brief, Access is Everything: How Demand for Digital Innovation is Changing Healthcare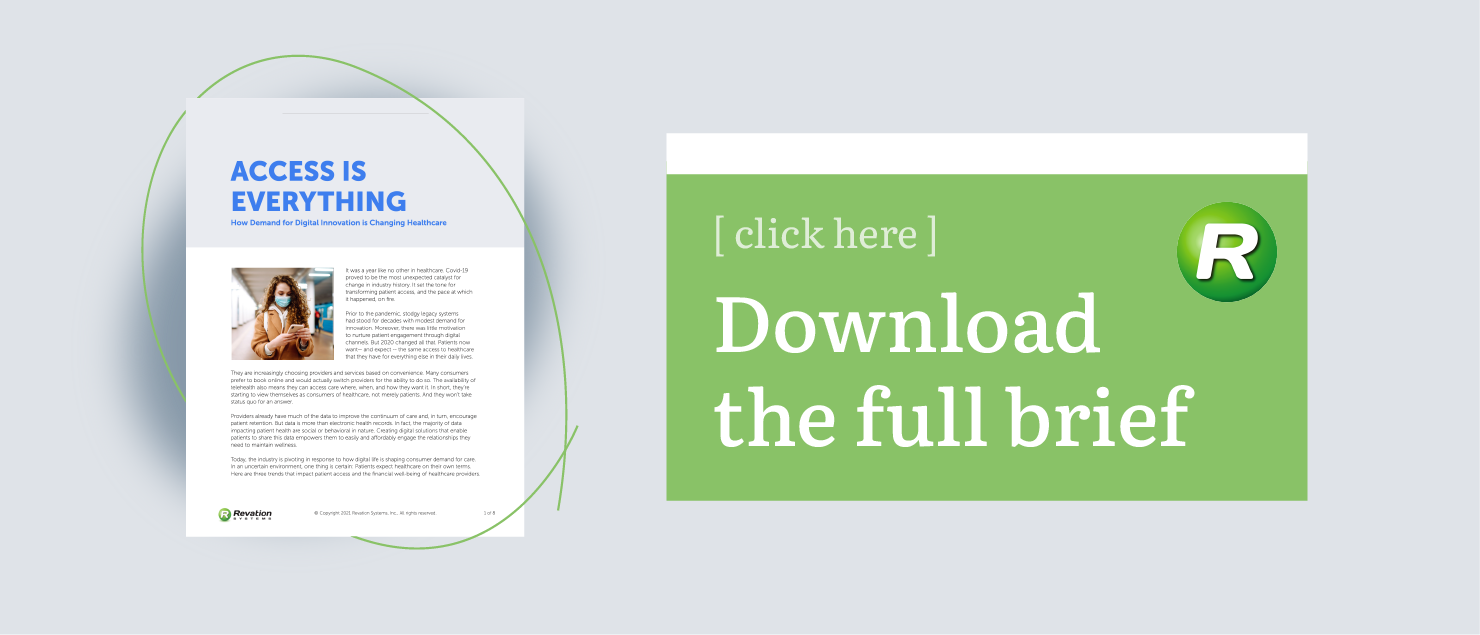 You can download the full brief here, or view other webinars, e-Books, white papers and more in our resource center, including:
Subscribe for updates
Contact Sales