Full Range of
Collaboration Tools
Give your agents a full suite of tools, enabling them to handle customer inquiries and interactions more efficiently and effectively. Improve resolution times, reduce customer frustration, and enhance the overall customer experience.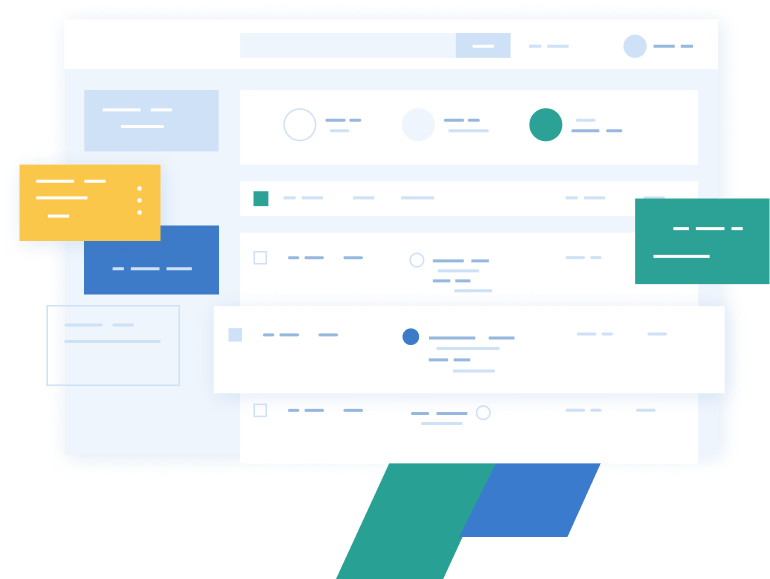 Advanced Queue
Management System
Help customers more efficiently and effectively.
Our advanced queue management system uses speech analytics and performance AI to enhance call center efficiency with intelligent call routing, tone or topic based queue re-prioritization, and data integrations to offer hyper-personalized service.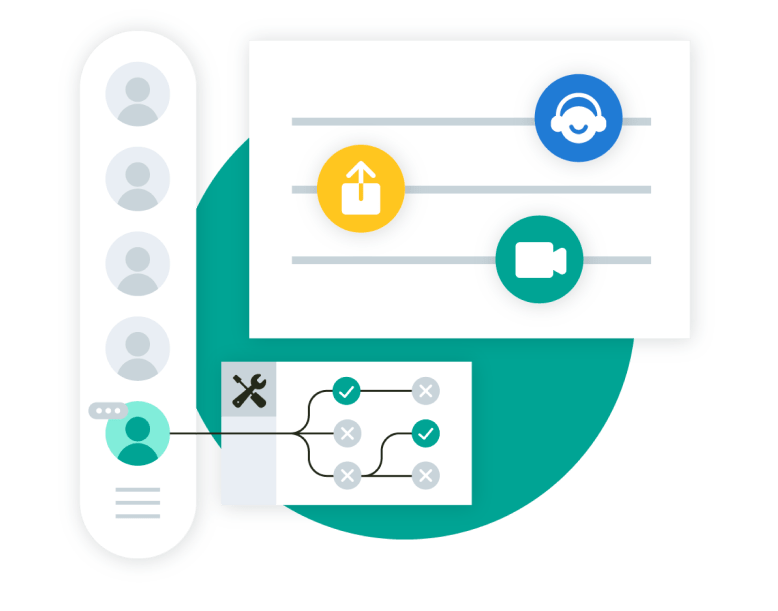 Voice & Video Media Services
Voice and video services are configurable features on top of the advanced queuing system.
Configure IVRs and route voice calls with natural language processing and integration capabilities that include conditional, predictive, and intent routing.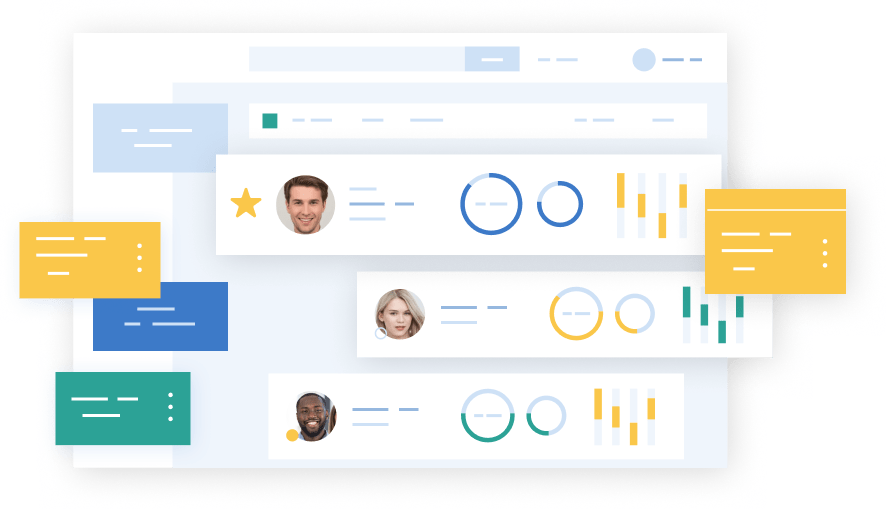 Skills-Based Routing
Ensure that calls are directed to the most appropriate agent based on their skills, experience, and availability. Trust that customers are connected to agents who are best equipped to handle their inquiries, leading to faster and more accurate resolutions.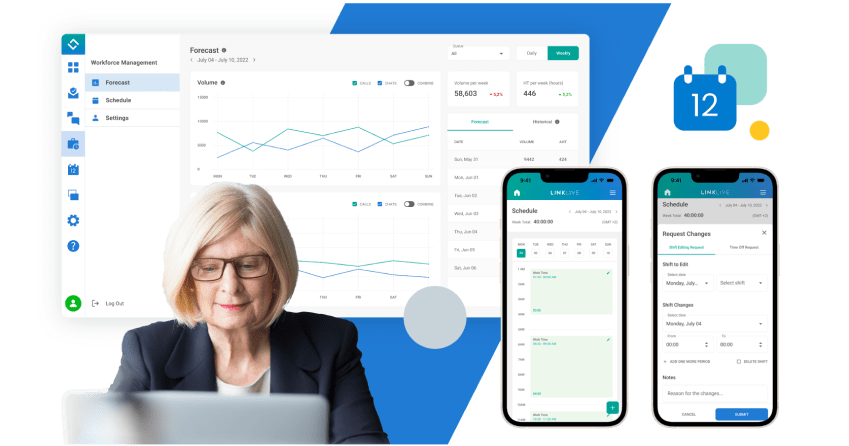 Workforce
Management
Give supervisors and agents the tools they need. Boost efficiency through accurate forecasting, scheduling, adherence monitoring, skill-based routing, agent schedule self-service options, automation, and performance tracking.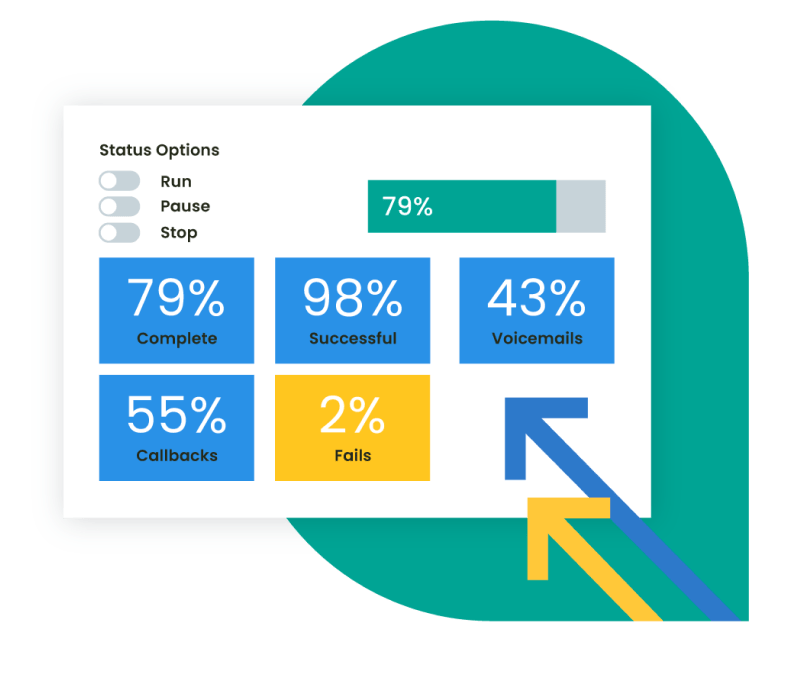 Integrated,
Multimedia Campaign
Management
Maximize outbound campaign success with TCPA-compliant Campaign Management for appointment reminders, payments, and more. Efficiently manage campaigns, automate dialing, intelligently route calls, monitor in real-time, and track performance for optimal results. All this with multiple types of campaign modes with the configurability required to drive agent efficiency and customer experience.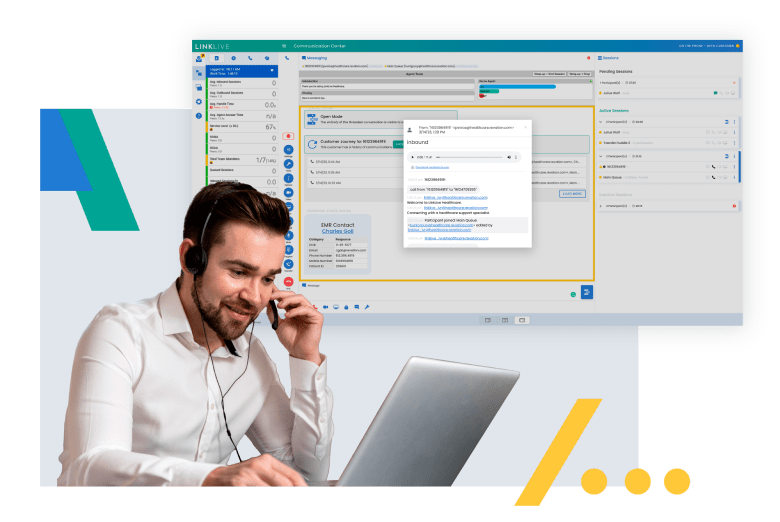 Agent Assistance
Help your agents be the best versions of themselves. Equip them with knowledge management tools, real-time coaching, sentiment analysis, contextual guidance, automated workflows, customer data, and cutting-edge collaboration options. All driven by AI.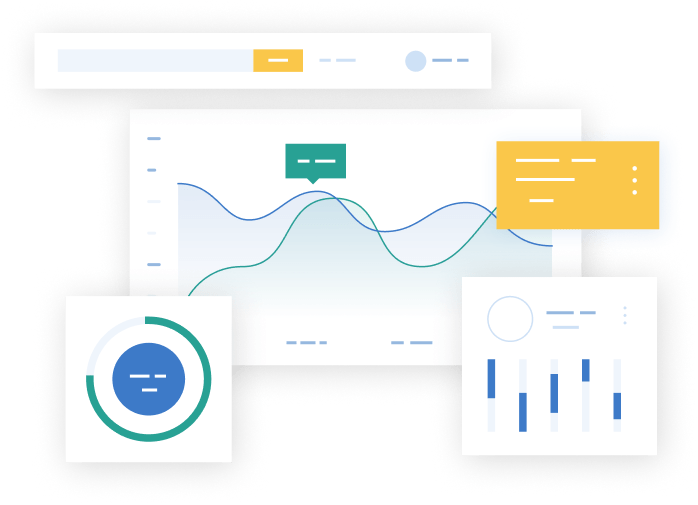 Automated Reporting
& Analytics
Understand what's working (and what isn't), and act accordingly. Access real-time metrics, performance tracking, trend analysis, forecasts, and customer insights. Generate customizable reports for data-driven decision-making.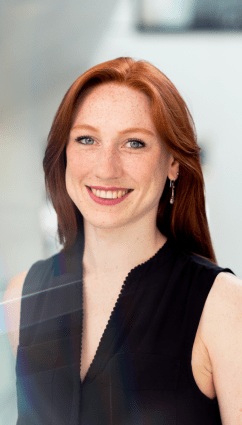 Our partnership with LinkLive Healthcare is truly collaborative. They listen to our needs and pain points, then work with us to assure that Fairview's patient transfer process remains successful.
Cheryl Bloom
Manager, Patient Flow at
Fairview Health Services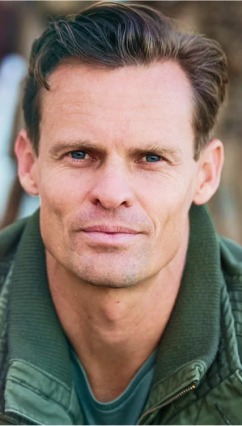 LinkLive's single interface makes it very easy for our agents to switch between modes on the fly, share files, co-browse, and schedule a follow-up. It absolutely has resulted in better customer experience.
Matt McGrail
Customer Service Center Manager at
a major financial services firm.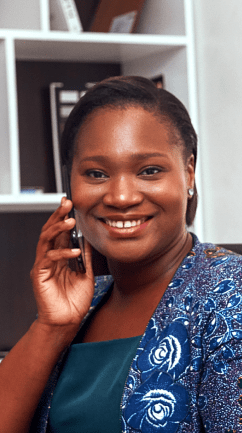 Linklive has been so responsive and quick to support us. Their focus on innovation is exciting and we know that we can rely on them to help us continue to improve our digital customer service.
Laurie Aspinwall
Assistant Vice President
Service Center Manager, Newburyport Bank
Case Studies
Serving Hundreds of Global Enterprises
Read about the firsthand experience of some of the hundreds of companies who enjoy LinkLive every single day.