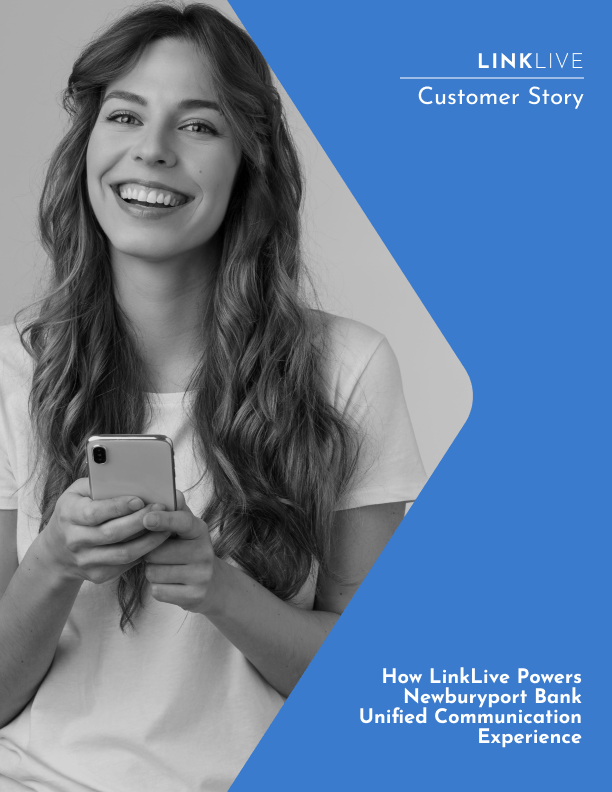 Overview
A premier community bank on the Greater Seacoast, Newburyport Bank's channel of service is through quality financial services, with a focus on providing the right solutions to help each individual and family achieve their ideal life.
The Challenge
Newburyport Bank had dated technology in their contact center that was impacting their customer experience. The organization had multiple vendors for their communication strategy and lacked a phone system that was integrated between their corporate office and branches.
Newburyport Bank was looking to replace their on-premise legacy technology communications system and was in search of a cloud-based unified communications solution. By replacing outdated technology from multiple vendors, the organization hoped to reduce cost and create a frictionless customer experience.
LinkLive Resolution
Newburyport bank implemented LinkLive Banking in just a matter of weeks. LinkLive has streamlined all incoming calls and chats at branch locations and their corporate office, giving the bank easy access to real-time insight to data on their contact center performance at any point throughout the day. The bank has reduced the number of vendors they work with to support their communications strategy by using LinkLive for telephony across the entire organization. The organization is most excited