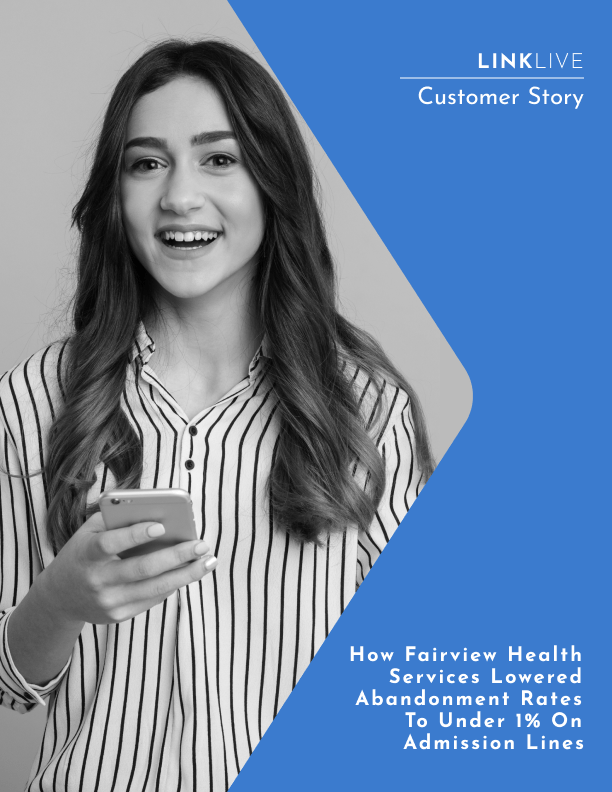 Overview
With more than 34,000 employees and a network of 5,000+ providers, Fairview embraces innovation to drive a healthier future through healing, discovery and education.
The Challenge
In 2012, Fairview Health Services began searching for a more efficient patient transfer solution. Its aging communications system made it increasingly difficult to connect transferring physicians. This resulted in long call center wait times and higher abandonment rates. For critically ill patients, this could mean the difference between life and death.
For Fairview, it meant foregoing complex, high-value cases. The executive order indicated that it was critical to ensure adequate capacity for patients in need of care with ability to get individuals to the right level of care at the right time all while maintaining HIPAA compliance and the highest degree of security.
LinkLive Resolution
Fairview selected LinkLive Healthcare, a cloud-based call center solution, built specifically for the patient transfer process. They saw how dynamic huddle technology could expedite real-time conferencing with no limit to the number of participants. The solution's drag-and-drop functionality enables transfer agents to seamlessly pull available resources into a conversation in real-time.