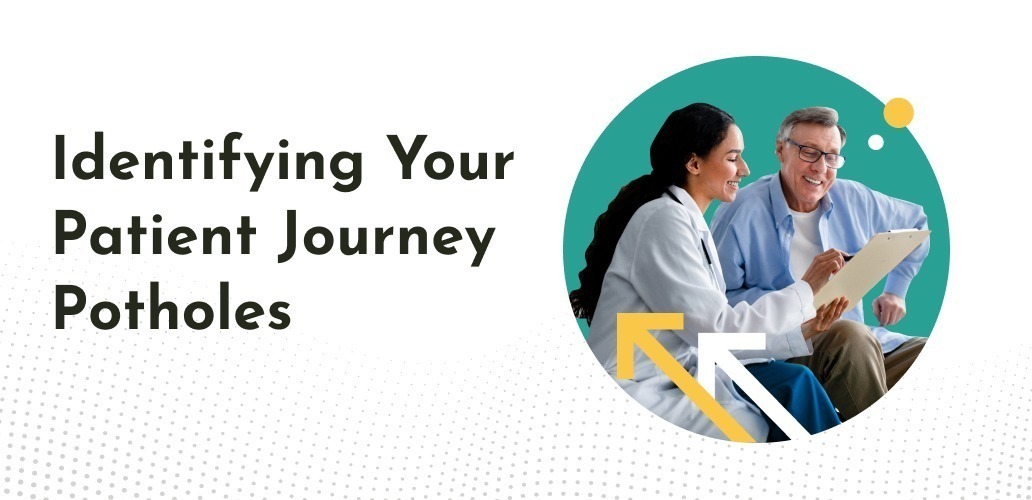 This is Part Two of our webinar series about how healthcare providers can build better engagement across their patient journeys.
In Part One, we discussed what healthcare communication of today looks like and how providers can build a comprehensive patient experience that connects the dots the right way for the patient and provider alike.
However, without understanding the road that your patient takes across your organization, it's difficult to single out the problem areas, or the 'potholes', as well as the amount of 'roadwork' you'll need to fix these patient journey potholes.
John League, Managing Director in Digital Health Research, joins our very own Mark Gambale and Mike Stack in this panel chat with these key topics:
What are our peer healthcare organizations doing to transform their digital patient journeys?
How can we determine the biggest potholes in the digital patient journey that should be filled first?
What is the next best course of action?
Check out the highlights from the webinar below:
The Digitization Struggles of the Healthcare Industry
According to McKinsey's Industry Digitization Index, healthcare is second from the bottom in terms of providing digital experiences. John League explains,
"When you look at where healthcare is relative to the rest of the economy, every other interaction that a consumer has when they are trying to acquire or get services is better than what they can get in healthcare."
Consumers are being taught by everyone else how to interact digitally, what to expect, how they can pay, and how convenient things can be. This is an enormous problem for the healthcare industry and one of the patient journey potholes that healthcare providers need to address.
"It's not just a problem for consumers; it's also a problem for clinicians. Our clinicians and nurses are also consumers outside of healthcare, and their experiences outside of healthcare are just as superior."
Because of this, we see a lot of interest and FOMO ("fear of missing out") across the industry, with providers trying to figure out what patient journey potholes and issues they need to solve, what solutions to invest in, and what patient communication should look like.
We also see it in the way how other participants start to come into the industry, like Amazon.
"Amazon isn't getting into healthcare because 'it looks easy'; they get into it because they look at the industry and they go, 'Wow, that's really hard to do. Surely, we could do better than that?'"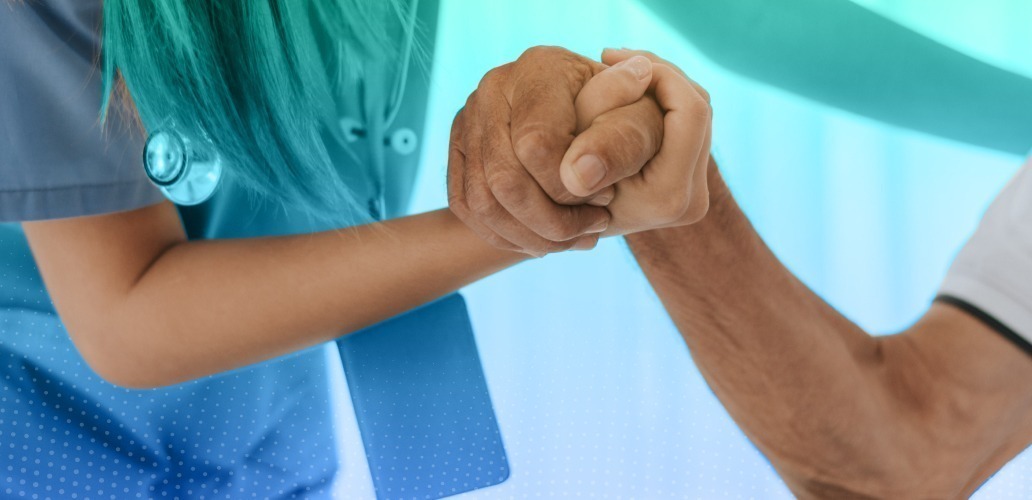 Are Healthcare Patients 'Consumers'?
"One of the challenges when we think about digital experience… in most other industries, there is a consumer market for all those goods and services. In healthcare, patients generally are not consumers."
One of the patient journey potholes that providers need to recognize is the fact that healthcare consumers do not have all of the same characteristics as regular consumers.
While they may want to be treated as one, healthcare patients do not often tick off the boxes that indicate what consumers are naturally.
Case in point: Many options are available now for healthcare consumers, courtesy of various new and existing players. However, beyond that, most healthcare patients are not aware that they have these choices available to them.
And even if they are aware of the options, how can they be sure that they have made informed choices? Most healthcare patients have difficulty accurately comparing these available options in terms of pricing, quality, and more.
Transparency is the red herring of consumerism. Despite the widespread focus on price transparency as an asset for consumers, the data doesn't reflect the shopping experiences of healthcare patients and lacks important content.
"If you're absent of those things, it's not a big surprise that patients generally have no idea what their stake in it is, what the out-of-pocket cost to them will be in certain areas. And they certainly don't have an understanding of the total cost of that care and their share in it."
Why Healthcare Providers Need to Think Holistically
What should providers do to alleviate this issue? They need to think holistically. But first, they should recognize another one of the more common patient journey potholes: data silos.
Much of what the healthcare industry does is impose its own silos on consumers, whether a silo between a provider and a payer or within the provider's organization.
"The important thing to realize here, though, is that there are lots of levers where we can use digital tools to have some sort of influence on what happens next [in the patient journey]."
Healthcare providers need to think holistically and figure out how to consolidate the data across the patient journey into one platform. They must identify which areas of the patient journey have:
Digital tools that can influence downstream care,
Potential replacements for traditional care services or management; and
The downstream care services, which often vary in cost and quality.
Figuring out these areas will take providers a step closer to fixing their patient journey potholes and providing holistic and consistent care for their customers. As Mike Stack puts it,
"If you look at [the patient journey] in terms of consistency, 'How do I make these various things a consistent experience for the patient?' [Which means you have to] reduce the abrasion, and also increase the viability and the adherence to this, which is ultimately what you want to do."
Part Three of this webinar series is coming soon! Learn more here.
Subscribe for updates
Contact Sales