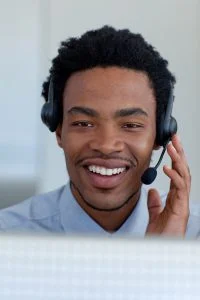 Over the past 15 years, call centers have evolved from being perceived as simple channels that resolve customer concerns via phone to powerful sources of connectivity and service delivery for digitally transforming industries. However, not all contact centers are created (or run) alike.
While advanced technology is certainly raising the bar of possibilities through automation and intelligent functionality, organizations need to be wary of relying too heavily on these aspects because paying attention to the human factor is what makes call centers truly effective. By allowing them to function as more than just an automated phone service, call centers can become holistic contact centers.
Last year, tech research firm Technavio forecast the contact center market in the Americas will exceed $5 billion by 2019, with a compound annual growth rate of more than 7 percent — establishing itself firmly within a US $9.7 billion market globally. Meanwhile, the Bureau of Labor Statistics expects customer service call-center employment to grow 39 percent from 2014 to 2024. Clearly the role of contact centers in various industries is expanding, but what does that mean in a broader sense?
The ultimate goal of any contact center is to effectively and efficiently engage with users in a manner that resolves the matter at hand and leaves the user feeling satisfied. In healthcare this is referred to as patient engagement. In banking it's known as customer engagement. And the reasons for contact could range from inquiring about a mysterious rash on a person's hand, updating a prescription, answering personal finance questions or submitting loan documents.
But no matter the industry, the level of user satisfaction and engagement hinges on how the IT side meshes with the human side of an operation to know when, where and how different forms of communication should come into play.
While use of call center technology in the early 2000s was largely limited to traditional phone services, today's contact centers have evolved into multimedia powerhouses — able to connect via SMS, email, video and (of course) voice with automated options, while also facilitating file transfers and more. Given today's climate of security concerns and DDoS attacks, which increased by 28 percent in Q2 this year, encryption is also a major factor for 21st century contact center software, especially in sectors such as healthcare and banking.
Read More: Bank Customers Expect Nothing Short of Digital Excellence →
However, amid all the innovation, the human factor must also remain top of mind for contact centers. To increase user engagement and satisfaction, organizations should strive to adjust their view of contact center management as a complement to better facilitated human interactions — even if automation is involved — rather than a machine that merely receives default communications.
Here are a couple of ways to start:
Integrate automation where it will serve the best purpose (not as a knee-jerk solution)
For example, if you're a clinic that experiences 25 percent of all in-bound calls asking for directions to your facility (rather than care inquiries or potential emergency services), it would be important to find a way to free up those resources and hours for more urgent matters, while also meeting the geographic needs of your patients. In this case, automated voice prompts can help direct callers to the best part of the clinic to meet their specific needs, increasing satisfaction by being able to provide more timely service. However, not every communications issue calls for an automated solution, so it's important to strategize when, where and how those innovations should be implemented to offer the most value.
Utilize the full range of services available through a multimedia contact center provider (don't just stop at the call features)
In today's hyper-connected world, patients, customers and users alike are accustomed to always-on services and ease of communication in every capacity. Since the best way to ensure improved engagement and satisfaction may vary based on user demographic, it's important for organizations to leverage the full power of multimedia contact centers and what each feature can bring to the table in different situations. Innovation is only as impactful as its deployment, so a key step to ensuring that your call center is more than just a phone system is to strategically approach it as a holistic, fully rounded contact center in the way it's leveraged from the start.
Read More: Bank Customers Expect Nothing Short of Digital Excellence →
Subscribe for updates
Contact Sales