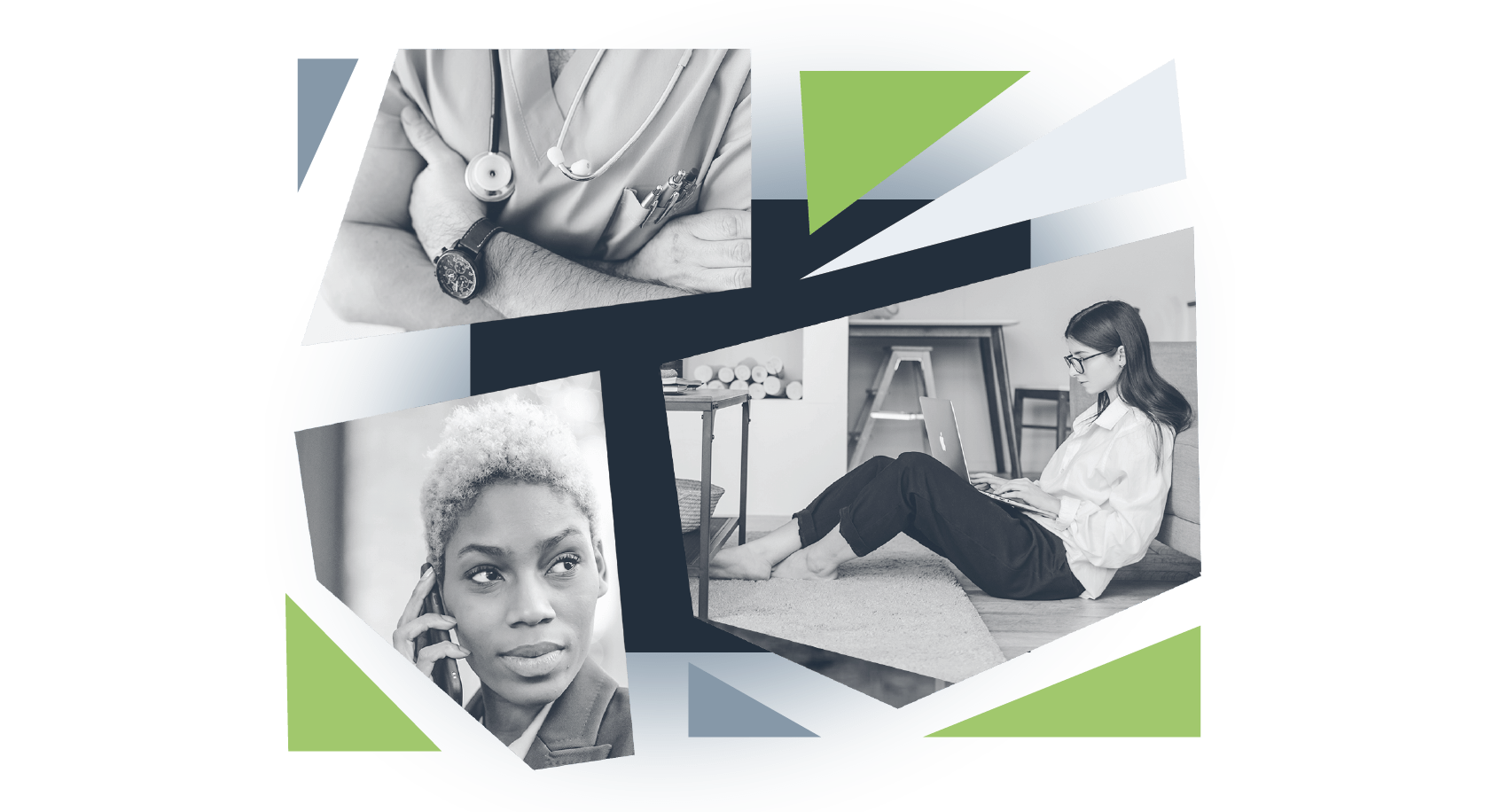 Remote working opportunities have grown steadily over the last few decades, especially in service- related industries. Healthcare, however, has been slow to embrace it for many reasons. Hospitals are financially tied to multiple brick-and-mortar facilities, and providers have been reluctant to adopt virtual health. Now, delivering quality care from remote locations is realistic due to continued advancements in technology and highly trained, adaptable employees. 
According to the July 29, 2020 issue of Siemens Healthineers Newsletter, the types of healthcare teams working from home now include a variety of skill sets. In addition to clinicians offering telehealth services, case managers, administrative staff, and financial and IT teams all contribute to operational efficiency without being on the frontlines of care. 
Aside from the obvious benefit of reduced commuting times, remote work arrangements have been shown to improve employee morale, as well as decrease stress and burnout. The upshot is a reduced incidence of treatment errors, as well as increased productivity. 
While Covid-19 may have been the catalyst, the real driving force that operationalized work-from-home infrastructure in 2020 was innovation. The pandemic forced providers to rethink care modalities using existing and developing technologies. Streamlining workflows and knowledge-sharing across technical skill sets reduced pressure on resources. In addition, specialists in low-demand areas offered virtual consultations, and quarantined employees with milder symptoms continued to work from home. 
Likewise, leveraging the right technologies has led to the remote and efficient monitoring of patient health 24/7. The wide acceptance of wearable devices that automatically record and wirelessly transmit information, such as heart rate, blood glucose, gait, tremors, physical activity or sleep patterns, can be shared with physicians prior to online appointments for review and discussion. 
Consumers, in fact, prove to be broadly enthusiastic about digital innovations that bring provider and patient closer together—even as these innovations remain underutilized by healthcare organizations. The 2021 NRC Health Consumer Trends report identified that 50% of those surveyed would trust the information gathered by these devices to be relayed directly from the device to their doctor's office. Fully 57% believe that data would be useful in conversations with their providers and would want it to be collected if they have a reason to seek care.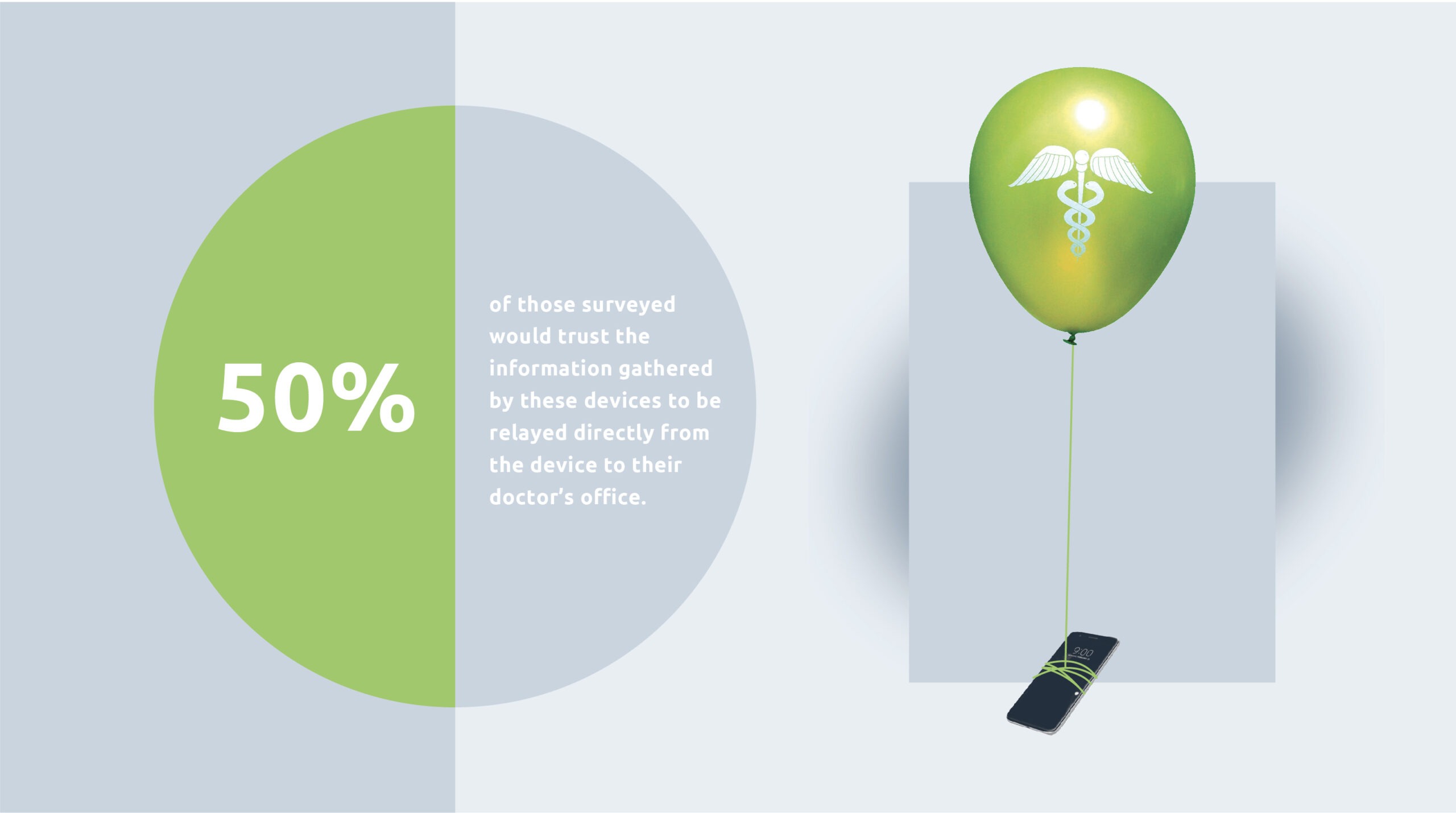 The demand for remote care is only expected to grow as baby boomers age. Home-based options can help older adults stay in their own homes and live as independently as they can for as long as possible. Remote Patient Monitoring, or RPM, helps manage chronic conditions and enables providers to monitor data from a centralized location. Not only will this enhance patient quality of life, but it can help providers deliver more precise care in real-time.
An added benefit of RPM is its capacity to reduce strain on family caregivers. Often sandwiched between aging parents and growing children, caregivers feel the pressure of being there when aid is needed.
Remote care strategies offer them the opportunity to more easily balance life and work demands. In addition, policy makers are beginning to address regulatory barriers to home-based care, allowing telehealth strategies to meet the multi-faceted needs of families.
Digital assistants such as Google Home and Amazon's Alexa are also being used for chronic disease management and enhanced care coordination. With user permission, this technology could soon help doctors remotely diagnose mental illness, autism, concussions and Parkinson's disease, or even detect when patients are having a heart attack.
Over time, unobtrusive, direct-to-consumer care will become more complex but also more clinically valuable. The Center for Connected Health Policy notes that remote monitoring can serve to reduce the number of hospitalizations, readmissions and lengths of stay in hospitals. And that's good news for consumers and providers alike.
This excerpt is a part of our healthcare trends brief, Going the Distance: Why Remote Work Solutions Work for Patients and Providers.
You can download the full brief here, or view other webinars, e-Books, white papers and more in our resource center, including:
Subscribe for updates
Contact Sales