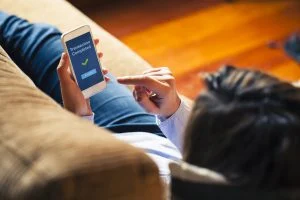 Digital transformation is drastically disrupting the banking industry. As the general population welcomes the plethora of new digital technology with open arms, the banking industry is finding an increasing need to respond to consumer expectations for communication. With the rise in popularity and ubiquity of smart devices, digital channels have become the most preferred customer communication preference, which has banks upping their digital banking game today. According to Deloitte, last year banks globally invested $9.7 billion to enhance their front office digital banking capabilities – indicative of the importance in improving the digital banking experience for today's tech-savvy consumers.
Personalization is Priority
As digital banking takes center stage, the financial industry has shifted its focus to improving the customer experience by targeting certain demographics. Take millennials as an example: most have spent the majority of their lives with easy access to the internet or a smartphone. As a result, younger customers often expect the same level of convenience when it comes to interacting with any business – including financial institutions – whether it's digital, rapid or personally customized.
As of this year, millennials have overtaken baby boomers as the largest adult population group in the United States. What's more, 93% of Millennials own a smartphone, and just so happen to have their device on hand around the clock. This data alone points to the urgent need that financial institutions have to improve the digital banking experience. And, in today's terms, enhancing the digital experience is synonymous with personalization.
Close, But No Ciga
So, what exactly is personalization when it comes to the banking experience? A recent article published by BCG states that personalization is grounded in developing a deep understanding of each customer's unique needs, and orchestrating a set of tailored experiences across digital and human channels. BCG estimates that for every $100 billion in assets that a bank has, it can achieve as much as $300 million in revenue growth by personalizing its customer interactions.
Providing a fast, convenient and highly personalized experience is now expected at a minimum for a positive customer experience. As a result, within the last few years financial institutions have put effort behind providing this to consumers with the approach of reaching certain demographics.
Read More: Designing a Secure Banking Customer Journey →
However, even with personalization becoming a significant part of the customer experience today, financial institutions are still falling short. According to this year's Digital Banking Report, 94 percent of banks and financial service providers admitted that they still were not able to deliver on the "personalization promise" – the ability to provide personalized financial guidance via web and mobile apps.
A New Layer of Customization
Accenture reports that many banks are targeting demographic-based clusters such as younger consumers. Some banks are now even targeting customers based on lifestyle, values, aspirations, mindsets and underserved needs – serving a 'segment of one,' as Jim Marous, Co-Publisher of The Financial Brand and Owner/Publisher of the Digital Banking Report, called it.
So, rather than targeting a demographic of customers based on age (such as millennials or baby boomers), many banks today are turning to even more personalized customer experiences to offer financial service and advice to consumers. In this, many financial institutions are using social media data to gain valuable insights into individual customer preferences and interests in order to tailor offer the financial services they might need most.
Though today's digitally inclined consumers crave a more personalized banking experience, such personalization requires a certain degree of data to be shared with financial institutions for the financial institution to then, in turn, develop strategies for that deeper level of customization. As a result, it's important for banks to ensure they leverage the highest security measures possible as they take the banking experience beyond physical demographics and tailor services to best meet the needs of their customers.
Read More: Digitalizing Employee and Customer Experiences in Banking →
Subscribe for updates
Contact Sales