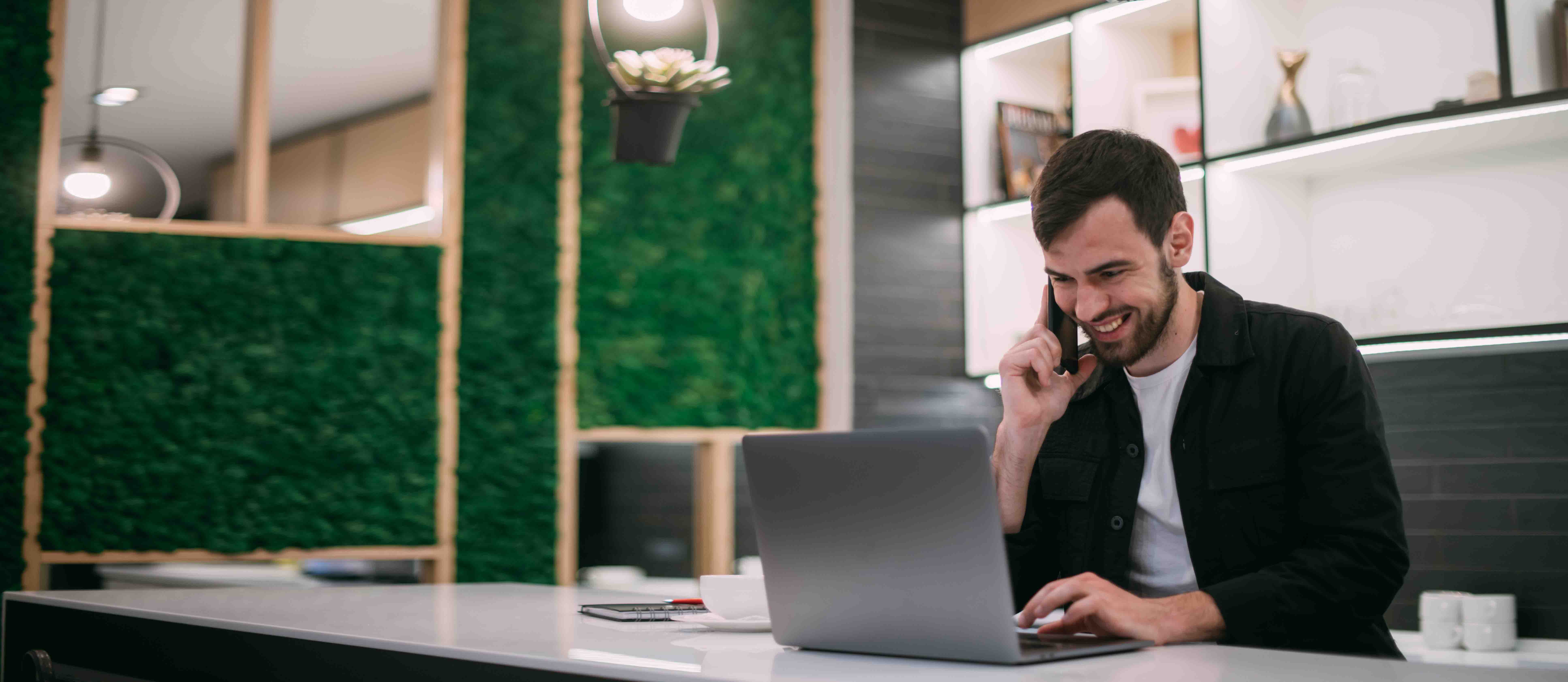 The pandemic has accelerated the digital transformation that was already occurring across the financial industry. Now that consumers are more accustomed to communicating with organizations digitally, whether it be through chat or over video, the digital experience is more important than ever. Recent studies have shown that consumers are willing to switch banks after even just one bad experience like waiting too long on hold or the inability to communicate through chat on a mobile app or website.
Banking customer service significantly changed in the last year. Evolving consumer attitudes towards e-commerce and digital communications met accelerated requirements for speed and efficiency, along with the need to shift in-person tasks to online experiences. This has created a strong need for banks to implement digital customer service channels to meet consumer needs and digital transformation initiatives. After all, financial institutions that do not find ways to connect with their consumers during and post-pandemic are putting their brand and revenue at risk.
The banking industry runs the risk of becoming more transactional as digital usage increases. Organizations must remain focused on the human element in interactions – allowing people to bank with people – even as communication happens more and more through digital channels. Financial institutions can keep customers satisfied by maximizing the potential of their communications technology. Organizations can take their digital customer service to the next level by getting creative with how they can personalize chat, better train their agents and consumers, as well as utilizing collaborative technology early on in interactions to lower handle time.
Get Creative with Chat
As consumer preferences shift to digital, financial institutions have a significant opportunity to use chat to their advantage in improving their digital customer service. Where in the past chat merely existed on a bank's website to connect a consumer to a contact center agent to assist with basic support, advancements in omnichannel solutions can now accommodate a wide variety of chat use cases.
Read More: Banking and the Human Experience →
Financial institutions can significantly enhance the customer experience through personalizing chat. As an example, imagine the following use case of implementing a digital chat concierge. A customer visits a bank's website looking for instant access to an internal resource to chat about a specific topic. The customer is quickly authenticated and connected to a digital concierge who already has immediate access to the customer's information. Since the agent is already equipped with background information about the customer's account and recent interactions with the organization, they are able to provide a better experience for the customer. Additionally, the agent is able to shorten the amount of time the interaction takes – contributing to the overall satisfaction the customer feels at the end of the conversation.
Getting creative with chat technology can significantly improve the consumer experience while decreasing agent handle time and even deflecting high call volumes. When consumers feel confident that a chat experience will meet their needs it can help contact centers meet service level agreements in a more efficient manner since agents can handle multiple chat sessions at once versus only servicing one consumer at a time over the phone.
Prioritize Training to Improve the Banking Experience
As more communication takes place in digital channels, financial institutions must remain cognizant of the security concerns that come with these interactions. In order to ensure a secure digital customer experience, contact center management should prioritize the training of their agents. A well-trained agent not only is better equipped to serve customers in a more efficient fashion but is also capable of doing so without risking the security of any sensitive data.
Oftentimes employees have the need to communicate sensitive data with a consumer. For instance, consider the scenario of a consumer contacting their bank looking for help with resetting their password for the online banking portal. When chatting with an agent, the consumer may be prompted to share PII. Investing in secure contact center technology that allows agents to communicate sensitive information over secure email – getting the customer the information they need without risking security in doing so. Employees should be well trained to recognize personal identifiable information (PII) and always encourage customers to use secure email in conversations when sensitive data is being exchanged.
Take a Collaborative Approach Early On
As agents communicate with consumers digitally, situations often occur where it would be helpful for the agent to have the ability to view the consumer's screen. For instance, maybe a customer is working their way through a mortgage application and has specific questions during the middle of the process. Agents should be armed with the right technology to be of greater service to the customer by being on the same page they are on – literally. Contact center management should encourage agents to use features like co-browse and screen sharing early on in customer interactions to help decrease handle time and improve the digital experience. As banking customer service often extends beyond transactions and single activities today, it is imperative for financial institutions to collaborate with their customers in ongoing relationships.
Subscribe for updates
Contact Sales