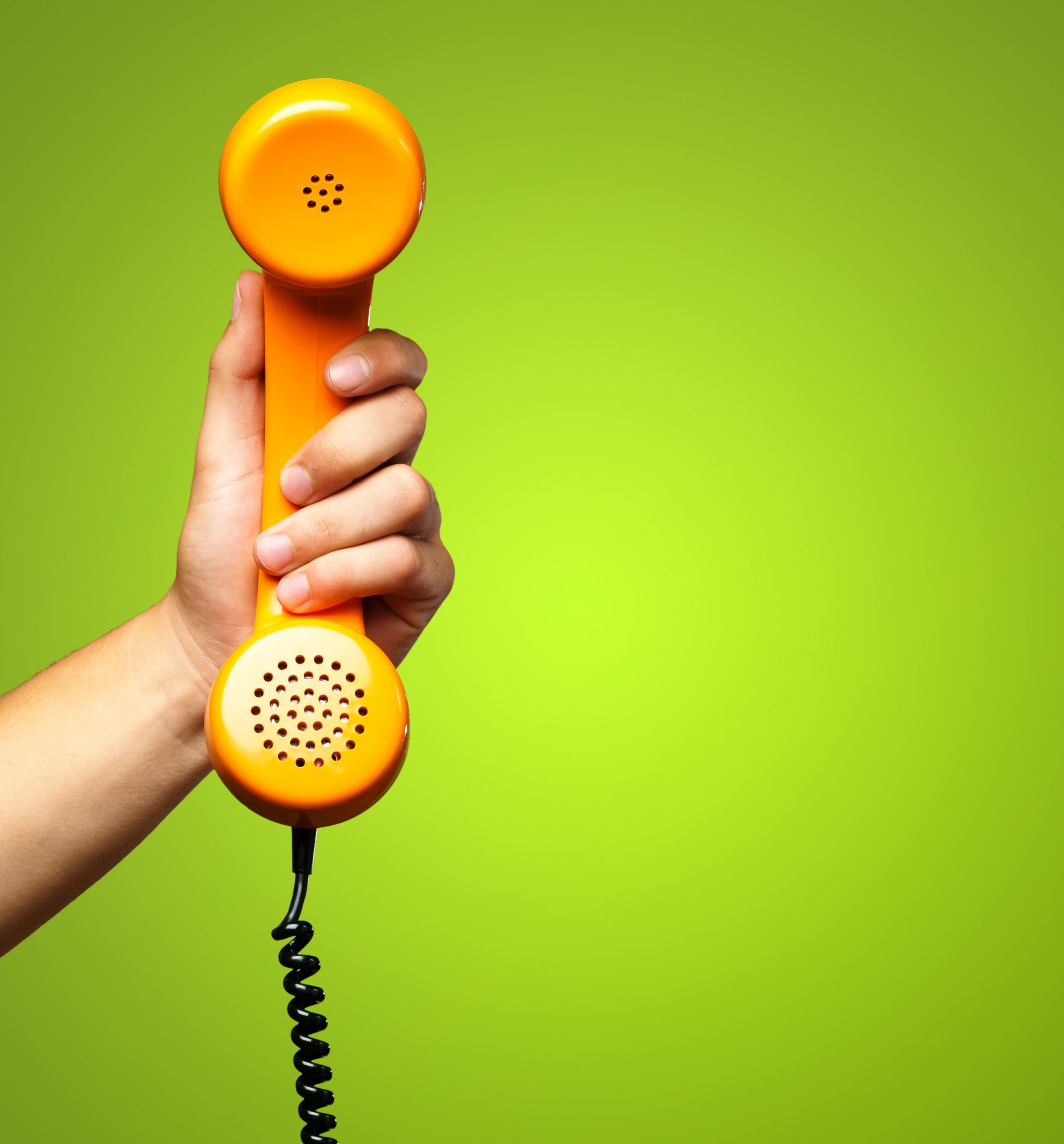 In the bigger picture, companies aren't always hunting for new technology solutions – especially when it comes to contact center service providers (CCaaS). However, when the time is right, this isn't a decision you want to rush into. Besides, call centers are already under fire with fluctuating budgets and frustrated customers. However, since the inception of the pandemic, contact center utilization is on the rise. Managers should consider that these new technologies may soon be replacing agents and supplementing organizations with superior communication capabilities – if implemented correctly. 
With so many solutions covering innumerable features, there's no clear way to wade through the waters of software applications grouped under the umbrella category of 'digital customer service', 'unified communications', or 'customer experience'. Until now.  
Our comprehensive multi-part email series below will walk you through the process from start to finish, with key inflection points around major themes – from timelines to how to train your staff with new digital customer service applications you may be bringing into your organizations.   
Awareness of Need (18 months) / 6 reasons why Call Center Managers Quit their CCaaS Provider 

Internal Audit (3 months) / Checklist: Considerations Before Switching CCaaS Providers 

Education & Selection (6 months) / Contact Center Managers: Learning & Leveraging CCaaS Software 

Approval & Implementation (6 months) / How to sell your own team on a new CCaaS

Handling Objections to a New CCaaS

Ensuring a Smooth CCaaS Rollout

Change Management Planning (3 months) / Roadmap: Planning for CCaaS Success 

Internal Training & Customer Cultivation (6 months) / Two Things Your CCaaS Provider Must Deliver 

Optimization & Review (24 months) / Post-Implementation: Optimizing Your CCaaS Solution 
For every CCaaS success story, there's a complete and utter failure.
Not all CCaaS implementations turn out well, and often those solutions are eventually abandoned or fail to generate a positive return on investment, and low user adoption is often cited as the main culprit. Some reports cite that sometimes up to 60-80% of UCaaS/CCaaS have failed. The call centers must then turn back to their uphill battle, with agents drifting back to using legacy technology and unsecure emails to manage their customer communications.
So what's causing these CCaaS platforms to be rejected by the people they're supposed to be helping? Here are the six most common reasons why sales reps quit their CCaaS solutions.
The CCaaS value to the agent is unclear.
If a contact center manager forces a CCaaS solution onto their sales team without any notice or discussion, agents will treat it with suspicion: They didn't ask for this thing, they don't know how it works, and its benefit to their daily lives is never properly explained.
In fact, CCaaS can appear harmful to agents who see it purely as a management tool to monitor them and steal their upsell opportunities—which is why many agents choose to maintain their contacts outside of the company's CCaaS built-in solution. This can lead to false dispositions intended to boost quarter end metrics, likely from disgruntled contact center agents ultimately not empowered to address the nuanced needs of their customers. 
That's not a failure of CCaaS; it's a failure to take the agents needs into consideration during the customer service process. Before implementing a CCaaS solution, call center managers should do the following:
Have an open conversation with their agents to learn about the time-wasting inefficiencies that the team faces on a daily basis.

Look for CCaaS platforms that solve those

specific

problems.

Explain how CCaaS will help agents save time and boost their metrics when used correctly.

Make the final decision

with their team

.
Call Center Agents are overwhelmed by the software.
When you're being paid minimum wage, maybe using a call center position as a stepping stone into a blooming organization, the idea of putting the time and energy into learning a complicated software platform is daunting. And if you have to learn it by yourself, forget it. You might as well ask your agents to build a rocket ship and fly it to Mars.
Agents aren't software experts, and requiring them to use a complex CCaaS system sets them up for failure. The widespread confusion caused by complex CCaaS platforms—especially for first-time users of CCaaS—which explains there's such a high turnover rate when it comes to digital customer service software. Companies pour money down the drain every month paying for feature-loaded CCaaS solutions, when their agents barely understand how to perform basic tasks.
Inevitably, the CCaaS solutions that are the most successful are the ones that are intuitive and make sense out of the box. Any agent would tell you that ease-of-use is the most important feature of a CCaaS provider. If a CCaaS platform comes with a long learning curve, agents simply won't buy in. Speaking of which…
No training and no support.
Proper training is the secret sauce to CCaaS implementation. Agents shouldn't be expected to use any customer experience management system without a structured onboarding period where every agent is guided through the CCaaS platform's most important features.
Unfortunately, this rarely happens. Instead, call center managers hand off the unified communications tool to their teams with little formalized instruction. Agents might be taught the basics during the initial rollout, but new hires often don't get the same onboarding attention, and if they run into roadblocks along the way, it's up to them to find a solution.
For a unified communication and collaboration tool to have a fighting chance at being fully adopted by a customer service team, it has to provide extensive customer support, with a team of in-house experts who can offer guidance and answer technical questions by phone, email, or live chat. But with some CCaaS platforms, ongoing support is a paid add-on that isn't available to the users who need it most—which leads to a mass exodus of frustrated call center reps fleeing their CCaaS provider when it was the training, not the provider, that wasn't up to par.
The CCaaS provider doesn't move with them.
These days, cross-device deliverability is non-negotiable. Mobile workers who can pull up contacts on the road and stay notified about ongoing updates have a huge advantage over those who can't. If mobile workers have no way to update their CCaaS when they're on the road, scribbling notes into legal pads and email drafts is their best option.
And the odds of those notes being accurately entered into their company's CCaaS suite when they make it back to home base? Not great, unfortunately. CCaaS systems that only work at the office tend to get dropped like cheap suits. 
The CCaaS doesn't actually save them time.
Unified communications software is intended to make agent' lives easier by automating manual data entry and providing convenient access for customers to use technology first, with live agents as the first line of defense for more complicated scenarios. If a CCaaS solution can't do that well, it's worthless.
Of course, for every technological advancement there seems to be one more dropdown or procedure added to the process for the agent with every interaction. With so many steps for a single customer disposition, we have to wonder how much is actually being left out of the system, even if 99% of it is automated. And there's one more good reason for that…
Terrible, horrible, no good, very bad data.
So what happens when the majority of CCaaS projects are never fully adopted by their agents, and are used on an inconsistent basis by people who only kind of know how to operate them? Garbage in, garbage out, as they say.
A 2013 study by Experian found that the average U.S. company believes 25% of their data is inaccurate, and the Data Warehousing Institute estimates that data quality problems cost U.S. businesses more than $600 billion a year. When the average customer database is riddled with inaccuracies, agents come to an obvious conclusion: The UComm solution can't be trusted, and it's time to bounce.
Bad data can be a deep hole to dig out of. Removing duplicate records and adding missing data can stop the bleeding, but as always, prevention is the best cure. To avoid the curse of bad data and CCaaS abandonment, a digital customer service rollout has to be executed well from the beginning. 
That means:
1) Proper training, so that agents know how to enter data correctly in the first place,
2) Proper explanation, so that agents understand why logging everything [correctly] in their CCaaS benefits them, and
3) Accessibility, so that agents are able update their contacts and communications no matter where they are.
If you can nail that from the start, you're golden. If you can't, your CCaaS solution will be a ghost town.
Internal Audit (3 months): Checklist: Considerations Before Switching CCaaS Providers 
 A well-implemented digital customer service platform should meet your unique business needs. In order to drive external value through the interactions with your call center managers and agents, you first need to conduct an internal service audit. Through this, you can identify issues and better recognize which controls you need to put in place. 
How do you conduct an audit when preparing to onboard a new UCaaS/CCaaS? 
Regardless of the deployment and onboarding of a new customer engagement platform, it all starts with your drive to take your contact center customer experience to the next level. Implementation support, dedicated success managers, and technical staff will be available to support you in your quest to deliver exceptional customer experiences.  
From contact center data security issues to your organizational capability to switch to a cloud-based infrastructure, there are innumerable degrees of complexity which we could discuss. Ultimately, you'll have to order these in your own due diligence process. To help frame which complexities may arise, we recommend spending some time reviewing the following aspects related to contact center workforce management. Identifying gaps and resolving them is the next step in your question to onboard a new CCaaS platform into your organization.  
Strategic Issues 
Customer service, regardless of the way it is delivered, is a critical communication aspect to all parties involved. The values behind your strategy surface in every interaction, whether voice or digital, and thus should serve as the starting point when selecting a unified communications platform. Contact center agents and your customers will be working with this technology every day at all hours. It's worth evaluating all systems that you will sync with your new digital customer service solution. Too often cloud system contracts result in wasted budget and unused licenses.  
For most contact centers, regular ongoing audit are rarely performed. Hence, there may not be a specific 'audit' team internally to address such risks to the organization. This is not uncommon. However, before looking at customer journey solutions, CCaaS, Cloud CX, Omnichannel Recording, etc – you need to facilitate and architect solutions to potential roadblocks that will inevitably surface. Don't be drawn in to act quickly with 'no obligation' offers available through fly-by-night CCaaS providers. The better that you can assess strategic value and align your organization with a suitable player in the market, the more you will become an expert in transforming your organization's contact center operations.   
Misaligned Goals 
Ideally, your organization is considering CCaaS alternatives with an eye to improve the customer service experience by modernizing your digital customer service and unified communications technologies. During our nearly two decades working in both healthcare and banking, we have repeatedly seen organizations use our unique capabilities to implement, obtain, and exceed levels of services within organizations of all sizes. We've also seen infrastructure changes to how call centers are managed and the downstream competing goals that are evoked by those changes.  
Even conversational approval and awareness of your own goals will help grease the wheels to reduce onboarding time from months to days. Before you can start on your journey to reducing call abandonment, look to ensure that your staff and management team is coordinated and aligned with your specific goals. Contact center software can help you create the best customer support experience, but you need more than one champion in your organization in order to succeed.  
Process Definition 
It goes without saying that technological advances bring in complexity that wanes over time, but may present near term challenges in configuration, implementation, and optimization. If your contact center is laggard in process adherence, selecting the right unified communications may assist in recovering from poor metrics and resuming to a high-functioning, high-performing contact center.  
Is your contact center becoming a remote workforce? What are the underperforming areas within your call center that need a refresh before implementing new digital customer service solutions? Are there critical workflows that need to be automated? Evaluating your processes and taking notes on areas of improvement will help you in the next step and will make your ultimate selection of a CCaaS provider that much easier.  
Once you've considered these items, even if you can't take immediate action to remedy potential issues, you'll still be in a better place to take advantage of the capability of the customer engagement solution that you select. Developing and maintaining engaged and empowered call center agents means having the right tools at their disposal, and always planning a few steps ahead. Now that you've put a spotlight on some of the strategies, goals and processes that currently live within your organization, you are ready to begin the Education & Selection stage. There you will look at common questions that you'll need to answer in order to ensure that you'll make the optimal choice of CCaaS providers.  
Education & Selection (6 months): Contact Center Managers: Learning & Leveraging CCaaS Software  
Use this checklist of selection questions to address and educate yourself on potential providers in the market to help you meet your goals of unifying customer communications and increasing customer engagement while reducing overhead and agent-related costs. Careful consideration on your part will make the difference between years of headaches and potential promotions.  
Start by asking these questions to advise your education and selection of CCaaS providers: 
What is possible? 
For the foreseeable future, digital customer service solutions will continue to automate and integrate nearly every customer interaction. Fringe, well-financed UCaaS products may tout glossy sales pages and almost-too-perfect branding. Technology related to customer service and specifically call center software has evolved rapidly especially in these last few years. We must consider that some of these, if not most, are flash-in-the-pan products that pump more into sales than product development and will quickly shelve new customers in sight of the next. Remember: just because a term is 'trending' doesn't mean it's going to be around for a while if long at all. So be careful when you're promised an In-house solution that automates all inbound and outbound interactions, perfectly handles all complaints and queries with service level comparable to none other. Odds are, you may be boarding a sinking ship.  
What is realistic?  
If you can't develop a perfectly integrated CCaaS platform as mentioned above, then you'll have to consider looking into a third-party provider. All providers offer similar features, but you'll have to be realistic about the degree to which you can intersect the following: 
Does your provider have a blanket product, or do they specialize in your industry? 
There are many unseen benefits to using a CCaaS provider that specializes in your industry. Revation focuses on healthcare and financial services call center with a range of offerings to adhere to the requirements for features and security. What most fail to realize is that since our first iteration in 2003, Revation and our keystone unified communication product LinkLive has been iterating and evolving day in and day out with only our two industries in mind. Industry-agnostic digital customer service solutions must cater to everyone, which means that you'll be potentially onboarding a host of unrelated features, and you may be behind if your competitors and doubling down on customer engagement tools that are experienced in your industry.  
Are you looking for piecemeal virtual contact center features or a comprehensive UCaaS platform? 
Sometimes organizations have a particular feature in mind, in other instances there's no strategy set and perhaps you're looking for technology to assist in bridging the gap in your customer communications. While individual features offer tangential benefits for boosting contact center engagement with a big upside when implemented correctly, it's worth considering where else you can cut costs in order to maximize the utilization of potential digital customer service solutions in the market. The more diverse of CCaaS providers that you have within your technology stack, the greater complexity you'll encounter when attempting to connect these multiple references and customer interactions, not to mention reporting will become a headache. Where possible, look to consolidate providers to adhere to the principles of a truly unified communications solution. 
What is your goal with onboarding a new CCaaS platform? 
Of course, there's an inherent goal of unified communications and CCaaS providers in the marketplace. However, consider the multi-faceted problems that you face daily and seek out integrated solutions that enable you, your staff of agents, and your customers with a seamless interaction sequence. Who knows? Perhaps your goal is to reduce the prominence of your contact center. If customer complaints and call center inquiries are impacting your performance and approach, look to a singular CCaaS within your industry with a history of removing roadblocks to organizations like yours.  
What is required 
Realistically, you're going to be faced with the challenge of meeting expectations of your senior leadership staff, smoothing the rough edges of implementation with your call center agents, and undergoing a digital transformation within your own contact center environment. At the end of the day, be clear about any requirements that you must adhere to when shopping CCaaS solutions. Does your manager care about HiTRUST certifications? Is a history of HIPAA compliance a factor in your decision-making process? Boiling down requirements to a bullet-list level will help you reduce the number of suitable options in your CCaaS consideration and evaluation process.  
Below are a few conversational topics that may be at the top of your 'must have' list: 
Automatic Call Distribution 

Interactive Voice Response 

Omnichannel Analytics 

Workforce Management 

Performance Management 

CRM Integration 

Workforce Intelligence 

Quality Management 
Which Digital Customer Service provider best serves your needs? 
Answering the questions above will help you distill a vast market of digital customer service providers down to a valuable short list which you can reference and inquire with to ensure that – above all – your specific needs are being met. Due diligence is your friend in your evaluation process as CCaaS implementation from start to finish is no minor task and selecting the wrong unified communications provider will tie you into a contract with a potentially underperforming product for a period of years.  
Hone in on a list of UCaaS providers: 
By the time you've completed your preliminary research, you should have a good perspective on the total CCaaS market. Revation aside, there is a slew of unified solution providers to help you modernize IT to increase productivity and security and improve customer experience around your pillar service categories.  
Once you have your short list of customer engagement platforms to consider, then you can reach out and begin asking questions to narrow the list even further. Save this post and reference these to quickly disqualify CCaaS players that aren't in line with your goals and organizational requirements. 
Questions to Ask UCaaS/CCaaS Vendors 
Does the UC solution support collaboration? Employees need to be able to communicate and collaborate. This is as important as external communications with clients and shareholders. 

How are you planning to roll out your UC solution? On premise? Cloud? Or hybrid? Do you need to combine existing on-premises solutions with new UC tools? 

Is the Enterprise Unified Communications platform open and extensible to allow for integrations and interoperability with the tools your team uses daily? 

Will staff be allowed to use their own devices? 

What privacy and security features are included? Are communications encrypted? 

How scalable is the UC solution as demand increases? Does it support long-term growth? 

Is adoption a concern among your workforce? Question the ease-of-use of all solutions and tools. 

What level of customer support is being offered? 
Questions to Answer Before Selecting a CCaaS/UCaaS Provider 
With long-standing market players in the UCaaS market, they should also be vetting new customers. You'd be surprised how few of the newer, shinier digital customer service companies will sign up anyone and everyone, with nothing more than an email required. Prolific institutions have reputations to uphold, and consequently, may be just as interested to investigate you and your organizations to truly determine if a good match truly exists.  
Don't be put off if you're embarrassed because your organization is a few years (hopefully not decades) behind other related companies or their respective contact centers. Giving the customer success and sales enablement teams at unified communications companies will help you understand if there is a fit, but also, you'll get a sense of what they care about and how they approach the beginning stages of building the customer relationship. Remember: you may be tied with this CCaaS solution for a period of years, so do everything you can to ensure that this is a match.  
Approval & Implementation (6 months): Building Buy-In for a new CCaaS Solution 
Change can be difficult even in the best of circumstances.
The inertia of "the way we've always done things" can trip up the implementation of a new CCaaS product, and a team's familiarity with a software platform (even one that they all complain about!) can make them resist adopting one that better suits their needs.
It's not enough for you to find the CCaaS with the right features at the right price; to implement these changes effectively, it's crucial that your team wants the change, and that they're right there with you on the value of learning a new way to do business.
Getting internal buy-in means selling your team on why the new digital customer service platform will help them personally. And the steps you'll want to follow may sound a lot like your regular customer ervice process—with a few modifications to account for your relationship with your team and the structure of your organization.
How to sell your own team on a new CCaaS
You won't need to start with prospecting or qualifying, because you know who you need to sell to—your team!
It's still important, however, to get a full understanding of your team's pain points before you present your solution. You need to know what is valuable to your colleagues, and which CCaaS features are absolutely necessary for how the metrics they care about the most.
As with senior management and customers, successfully presenting to your call center agents requires research and preparation. Get an understanding of their experiences with previous UCaaS solutions and be ready for the questions they will inevitably ask. Approach them less as their boss handing down a dictate from on high than as a trusted advisor, bringing them a solution for what's keeping them up at night.
While it may creep into your mind that you can essentially "close" the sale with your own team whether you convince them about the value proposition or not, remember that the goal here is the same as any other sale—to create an empowered customer service rep who will drive revenue for your organization.
In short, find the message that resonates. Articulate why you are excited about the benefits this change will bring, but more importantly, focus on whatever aspect will get your team excited, too.
Generating Buy-In for Unified Communications
Irrespective of size or shape, digital customer service tools that demand financial, personnel or time investment are going to need approval from your management board. Multiple people are responsible for business purchasing decisions nowadays, so you need a presentation that gets multiple decision-makers invested in your vision before you can action it. This can seem a tall order with your stakeholders having different priorities and interests. But here are some key steps you can take to strengthen your proposition and present it in terms that highlight its value to the business's bottom line.
Clearly Communicate Intent
Ensuring your stakeholders are on the right page at the very outset of the discussion is crucial to the success of your proposal. Get everyone in the room early on and dedicate time to explaining why you're there and what you're going to talk about.
This simple step enables you to circumvent surprises and confusion and guarantees that your audience are in the most appropriate frame of mind to absorb your message and make an informed decision.
Boil Down Essential Ask
When presenting your selected CCaaS provider, you don't need to comb exhaustively through every detail – and you shouldn't try to. Limit yourself to one point per PowerPoint slide so that you can guide attention and move through your message with good momentum; tell a story with your proposal and get your audience excited about the future.
Remember not to get bogged down in supplementary detail. Present the headlines you want stakeholders to focus on and remember that you can always talk around information in greater detail if required.
Speak to Your Stakeholders' Interests
Think about your stakeholders' personas: are they involved in the customer experience process? How receptive are they likely to be to your project? What information do they need to know? Take this qualitative information into account and only deliver messaging that is relevant to your audience's priorities.
They likely won't care about the nitty-gritty operations of your project, but what they will capture their attention is the key strategy and bottom line results it will produce for the business via an improved digital customer experience. Sell the benefits and present your proposal in terms that matter to who you're talking to.
Involve and Listen to Your Management
Nothing makes eyes glaze over faster than a one-way conversation. Stakeholders are more likely to entertain and ultimately buy into your CCaaS provider if they're playing an active part in the dialogue.
Increase engagement by involving your decision-makers: hook them in with snippets of information, ask questions, listen to their concerns and encourage debate. If your idea is solid, some spirited discussion will often go in your favor: it can bring to light the need for your project and allow you to build multiple layers of messaging.
Use Data to Boost Metrics
Data is one of the most powerful tools in your persuasion arsenal – used properly, it can add weight and credibility to what you're saying. It takes conjecture out of the equation, meaning that you can bypass objections rooted in subjectivity and opinion.
As with your core messaging, you don't need to be exhaustive here. Pick out the quantitative information that is most important and which supports your assertions, then present it in a way that's visually interesting (no Excel sheets!). You can always create hidden slides with full breakdowns of the numbers, then bring them up if necessary.
Handling Objections to a New CCaaS
To some degree, your team is going to resist your call for change. They may even have good reasons. Price, timing, fear of change—the usual suspects.
Price may come up as an objection if the cost to replace the current CCaaS could affect the team's resources in some way, particularly if things didn't go well last time. If, for example, the budgetary impact of implementing a more expensive CCaaS system led to laying off of agents other customer service software resources, your team may be understandably skeptical of making a new investment.
In cases like this, it's important to acknowledge what's happened before and validate your team's concerns, while also stressing that those sunk costs can never be recovered, regardless of how you proceed moving forward.
Assure them that the change will improve the health of the organization, and reiterate the specific reasons the change is being implemented. Are you implementing a new CCaaS because of cost concerns, or because you need a greater capacity for managing an increasingly digital-only customer service landscape? Do you need better access for mobile customers, or a more intuitive outbound communications program? Or maybe you're looking for specific features like automated routing or an AI-driven chatbot that your current CCaaS solution doesn't provide. Whatever the need, communicate it clearly.
Because your agents are folks you see every day, and you know how busy they are, you may be especially sympathetic to the timing objection. It will never be the perfect time to significantly alter the ways that she and the rest of your team manages their workload.
There may be better times and worse times, and you can strategically time your unified communications implementation to a period that will be less disruptive for as much of your staff as possible. So if you're shopping for a CCaaS, you'd better find one that can be implemented quickly. A team can bear two days of chaos, not two weeks of it.
Recognize and acknowledge that there will be challenges, and be clear about the specific ways the short-term chaos will be worth it in the end—again, framed in terms of your team's own value
Then there's fear of change. Even if your current system isn't working, it can be hard to overcome inertia. But if things have been working "just fine," it can be even harder to convince your team that they could be working better.
You have identified this change as necessary. It may be time to come back around to why you feel that way—why the old way is insufficient, and how this new solution will improve their day-to-day lives. This stage is where data can truly be your friend. Demonstrate, in real terms, how your current CCaaS is affecting your bottom line. Quantify time-to-answer, or the potential revenue from missed appointments, or whatever the relevant metric may be. Explain how your expected improvements will translate to actual dollars in their pockets.
Again, it's time to come back to the question: what is important to your team? If you're implementing a CCaaS for the first time, you might talk about its ability to other software they use every day, or how it can reduce manual entry of data points.
If you're switching from one CCaaS to another, your team may want to know that a more intuitive interface will make their time in the CCaaS more pleasant. They might need some tough love, just a straight-up statement the previous platform just wasn't working, and any time, resources, and money sunk into it is gone—it's time to cut bait and move on.
Explain point by point how the new CCaaS will alleviate their problems or improve their results, using whatever resources are available. If you've already seen a good result working in a CCaaS demo or case study, share your numbers.
You might not fully overcome your team's discomfort with the unknown, particularly since the change may affect their job performance (in your view, for the better, but in their fears, for the worse). So appealing to cold, impersonal data may actually be the most effective approach: showing that you're not taking this decision lightly, and that the "way we've always done things" is in some real way unsustainable. Once they've come to accept that change is necessary, they are more likely to be open to the changes you are proposing.
Remember that storytelling can be invaluable in batting back objections. Is there a recent business case that effectively demonstrates why a new CCaaS or process is essential? Your team will better recognize their own challenges when framed in terms of a real-world use case.
TL;DR: Do what you do. Demonstrate the value of your solution, and demonstrate the cost or risk that comes from staying the course.
Ensuring a Smooth CCaaS Rollout
We've already touched on how, if you have the decision-making power, you could close whenever you like—install that software, distribute that SOP, and hold your team's feet to the fire. But you don't want to do that. It's not productive for your team or your business, and makes your well-considered investment much more likely to fail. So let's not.
Instead, you've worked to build buy-in with your team and perhaps even the larger organization. (We'll get to that in a bit.) Now you want to ensure a smooth rollout. Let your agents know what to expect: what's going to happen, when it's going to happen, and how long they should expect the change to take. Give them the documentation and resources they need to succeed.
In the early days of implementation, it will be essential to check in on your team. What's working, what concerns do they have? Are they struggling to understand the new CCaaS platform, or is there functionality they would expect to see but can't seem to locate in the software? Addressing problems early can allow you to fine-tune the new process to ensure success and demonstrate that you care about your staff's concerns.
We know that low user adoption is reported as a major factor in failed CCaaS initiatives, and the same principle applies to any significant process change that you may roll out for your sales team. Ensuring that all major stakeholders are on board for the journey—including your own team and any other colleagues the change will touch—is crucial to a successful rollout. You are investing time, resources, and expertise in changing the way your business is done. Winning internal buy-in will make sure that your investment pays off.
You've got your team revved and ready, but how does your change in CCaaS providers affect other departments or units at your organization? Maybe the impact is limited to your immediate reports; maybe your CCaaS solutions could offer benefits to other departments if they join your crew on its journey. Or maybe the change is so systemic that, without significant buy-in from other units or from the executive team, your plan cannot be put into action.
When it comes to implementing a new CCaas platform, the advantages to your call center crew should be clear, and depending on your organization's structure, maybe you've already secured their buy-in while pitching to the contact center crew. But what about your accounting department? Or your marketing team? Or the product team?
Your financial managers may be interested in integrations to trigger invoices and bills through your CCaaS and keep customer records synced. HR and senior managers may value a central hub for communications and guidance to facilitate things like new customer journeys. And if leads and other vital contacts are touched by colleagues from throughout your organization, the birds-eye view provided by a good, intuitive CCaaS can give extraordinary insight into how your business is communicating with the world. All of this can help you "sell" the change you want to see for inter-departmental success.
Sometimes, we can all feel "siloed" in our responsibilities. But introducing a new CCaaS platform is an opportunity to talk to cross-departmental colleagues about their needs and how you can work together to the benefit of the entire organization.
Internal Training & Customer Cultivation (6 months): Two Things Your CCaaS Provider Must Deliver 
Every time customers interact with your organization there are opportunities to influence their experience. Each employee and agent can play a role, be it through product design or implementation, systems development or maintenance, service delivery or leadership. Yet corralling management and contact center agents so that they work together to deliver a valuable customer experience isn't easy. Even a small team of inbound or outbound customer service agents can pose challenges. Individual personalities, group dynamics, competitor practices, and limited resources are just a few of the many factors that add to the complexity of people management. 
For all of these reasons and more, you decided to work with a Contact-Center-as-a-Service (CCaaS) provider, aiming to reduce hold times and increase call disposition. After months or potentially years in evaluating different providers, you've finally selected one and have undergone the technical complexity behind integrating with your CCaaS platform and knowledge base. 
Finally you've reached the point where it's time to roll this new digital customer service platform to the public, which starts with a song and dance of acclimating and training internal staff as well as activating/cultivating customers to empower them towards your new self-service options.
Training Call Center Agents in New UCaaS Solutions
Internal training aims to make one part of a contact center manager's life easier – the part that's focused on engaging and enabling other people to help deliver valuable customer experience. Internal training post-implementation of a UC provider should encompass all levels – from frontline agents to EVPs — virtually everyone who will access any part of the new unified communications tool should be included. 
The best contact center managers approach internal training as a source of empowerment, not as an end but as the means through which the agents, managers, and the organization in it's entirety can realize more potential, and more profit. The more difficult audience to train will be your customers. One day, they'll encounter a different method of communicating with your organization. Maybe it's a chatbot using artificial intelligence? Perhaps they can access their account information without needing to speak with a human? Could they receive communications via an MMP program recently configured? In any case, you'll have to spend just as much time and effort training your customers as you do with your call center agents. 
Activating Customer to Use Self-Service Options
Here are some of the ways one can get digital customers to use self-service:
Navigation and Discoverability are the key aspects of any efficient customer self-service mechanism and one must follow the same. The Help/Contact/Support icons should be placed in header or footer link blocks for easy discoverability for the customer.
Educate customers about self-service options while conversing with them on support calls/chat/emails and how they can find the solution to the particular query asked at that point in time in the designated section of the help center.
Make product improvements: Eradicate the need for support or contacting the company through email/call when the customer can control their experience. For example: for operations like changing of an email id or any personal bit of information, the customer should be allowed to proceed ahead with doing it independently rather than telling them to raise a ticket for the same.
Omni-Channel Support: The Help/ Support page should pose as a hub to all the possible support platforms like educational videos, recorded and live webinars, FAQs and not just limited to email ID encouraging them to use the aids to resolve queries. The videos help the customers to directly understand the procedure informatively.
Optimization & Review (24 months) / Post-Implementation: Make Sure Your CCaaS Solution Actually Works
"Implementing a CCaaS provider" is not the same thing as ending the onboarding process. Simply setting your agents up doesn't ensure that the organization benefits from the total outcome of your unified communications solution.
For example, after completing a CCaaS implementation to establish a new AI-driven chatbot for your organization, you want to make sure that what you set out to do was actually achieved. Your objective wasn't to simply deliver a tool or technology – but rather, to deliver a layer of results that impact call center business objectives within your organization. This is the real measure of success.
To make the most of the benefits that the CCaaS provider can deliver, however, you also need to check to see if further improvements will deliver still greater benefit.
You also need to ensure that the lessons learned during the post-implementation review are not forgotten. You can more effectively design and execute future implementation when you take advantage of lessons learned through the experience of previous reviews.
So how can you properly measure a UC tool's success, and work toward continuous improvement? This is where the process of Post-Implementation Review and Optimization is helpful. It helps you answer the following key questions:
Did the CCaaS fully solve the problem that it was designed to address?

Can we take things further, and deliver even bigger benefits?

What lessons did we learn that we can apply to future objectives?
The CCaaS Post-Implementation Review and Optimization Process
The key to a successful review and optimization process is recognizing that the time spent on the implementation is just a small part of an ongoing timeline.
For people and organizations that will be working on similar implementations in the future, it makes sense to learn as many lessons as possible, so that mistakes are not repeated in future unified communications selections, especially for something as critical as call center software.
Here are some tips for conducting the CCaaS Post-Implementation Review:
Ask for openness

– Emphasize the importance of being open and honest in your assessment, and make sure that people aren't in any way punished for being open.

Be objective

– Describe what has happened in objective terms, and then focus on improvements.

Document success

– Document practices and procedures that led to project successes, and make recommendations for applying them to similar future projects.

Look with hindsight

– Pay attention to the "unknowns" (now known!) that may have increased implementation risks. Develop a way of looking out for these in future projects.

Be future-focused

– Remember, the purpose is to focus on the future, not to assign blame for what happened in the past. This is not the time to focus on any one person or team.

Look at both positives and negatives

– Identify positive as well as negative lessons.
When conducting the post-implementation review, include the following activities:
Conduct a gap analysis.
Review the project charter to evaluate how closely the project results match the original objectives.

Review the expected deliverables (including documentation) and ensure either that these have been delivered to an acceptable level of quality, or that an acceptable substitute is in place.

If there are gaps, how will these be closed?
Determine whether the project goals were achieved.
Is the deliverable functioning as expected?

Are error rates low enough, and is it fit for purpose?

Is it functioning well, and in a way that will adjust smoothly to future operating demands?

Are users adequately trained and supported? And are there sufficiently enough confident, skilled people in place?

Are the necessary controls and systems in place, and are they working properly?

What routine activities are needed to support the project's success?

If there are problems here, how will these be addressed?

How does the end result compare with the original project plan, in terms of quality, schedule and budget?
Determine the satisfaction of stakeholders.
Were the end users' needs met?

Is the project sponsor satisfied?

What are the effects on the client or end user?

If key individuals aren't satisfied, how should this be addressed?
Determine the costs and benefits.
What were the final costs?

What will it cost to operate the solution?

What will it cost to support the solution in the future?

How do the costs compare with the benefits achieved?

If the project hasn't delivered a sufficiently large return, how can this be improved?
Identify areas for further development.
Have all of the expected benefits been achieved? If not, what is needed to achieve them?

Are there opportunities for further training and coaching that will maximize results?

Could you make further changes, which would deliver even more value?

Are there any other additional benefits that can be achieved?
Identify lessons learned.
How well were the project's deliverables assessed, and how well were timescales and costs assessed?

What went wrong, why did these things go wrong, and how could these problems be avoided next time?

What went well, and needs to be learned from?
Report findings and recommendations.
What have you learned from this review?

Do you need corrective action to get the benefits you want?

What lessons have you learned that need to be carried forward to future projects?

Does this project naturally lead on to future projects, which will build on the success and benefits already achieved?
Of course, those call center managers experiencing issues will be the first to rush to conduct a review of their recently implemented UC solution. This unified communications system should be addressing their needs, and if it isn't – that's a problem.
And for call center managers benefiting from the implementation, it makes sense to ensure that all desired benefits have been realized, and to understand what additional benefits can be achieved.
Optimizing Your CCaaS Solution 
A good time to start thinking about post-implementation review and optimization is when members of the call center agents remember the most – shortly after the solution has been delivered, and when most of the problems have been ironed out. Start to list ideas and observations while they are still fresh in people's minds.
However, to adequately assess the quality of the implementation and complete this process, you'll need to wait long enough for the changes caused by the new UC solution to truly take effect.
There will probably be a period of adjustment before you can finally review the solution as it was intended to operate: you'll likely need to overcome some of the usual resistance to change, hold people's hands while they operate new systems, and eliminate technical problems that didn't emerge when deliverables were tested. You should therefore typically allow a few weeks, or even a few months, before doing the full PIR. Where possible, allow for at least one, full, successful cycle of business before reviewing lessons learned.
As you perform the post-implementation review, certain methods and practices will help you obtain the best possible information:
Define the scope of the review beforehand -The last thing you want to do is to create a political problem. Given the number of people often involved in a call center, it's easy to hurt someone's feelings when reviewing the unified communication platform's success. Clarify your objectives for the review, and make your intentions clear – this will better ensure that people share their experiences openly and honestly. Then make absolutely sure that you stick to these intentions, and that people's egos aren't unnecessarily hurt in the process! 
Review key documents

– Gather together the key implementation documents. This will help you assess the UCaaS selection process, as well as the actual benefits achieved through the solution.

Use appropriate data collection

– Collect information in the most appropriate way, for example, by using interviews and surveys with internal call center agents and dashboarding features external to the CCaaS provider. 

Consider using independent reviewers

– Where possible, use outside people in your review process to get an objective, unclouded view of the UC provider. Some people recommend using only independent people in the review, however, you can learn a lot from the perspectives of those who were directly involved in the early stages of the implementation – this is why the best strategy is probably to have a balance of managers, agents, and customers.

Deliver appropriate reports

– Report your findings, and publicize the results internally for your call center agents to view. Remember that the post-implementation review is designed to help call centers managers select more effective customer experience solutions in the future, as well as to measure and optimize the benefits of the specific CCaaS provider being reviewed.

Present recommendations

– Present the detailed recommendations to the organization and the CCaaS company, as well as to other stakeholders. Include as many people as necessary so that you keep – and apply – the best-practice information in the future.
As you plan your unified communication post-implementation review, be aware of the costs and benefits of the review process itself. Interviewing stakeholders and customers, testing the solution, and documenting the results are time-consuming activities. Make sure the time and resources dedicated to the review are consistent with the implementation scope and its output, and that the potential benefits of conducting the review are worth the effort put in.
Key Points
A Post-Implementation Review (PIR) is conducted after completing a software integration. Its purpose is to evaluate whether your UCaaS solution objectives were met, to determine how effectively the solution is running, to learn lessons for the future, and to ensure that the organization gets the greatest possible benefit from the contract.
After a long implementation, the last thing many call center agents want to do is relive the process and look for ways to improve. However, a forward-looking review can discover many tips and strategies for improvement.
By conducting a thorough and timely review, you'll identify key changes and metrics tied to your UCaaS provider – and you can then apply those lessons to the planning and management of solutions.
Subscribe for updates
Contact Sales