In emerging spaces, clearly defined characteristics or attributes can be hard to come by — as the industry itself is grappling to solidify them.
Currently, what it means to be (or to leverage) a customer engagement platform (CEP) falls into that category.
Unstructured. Vague. Nebulous.
We want to bring clarity.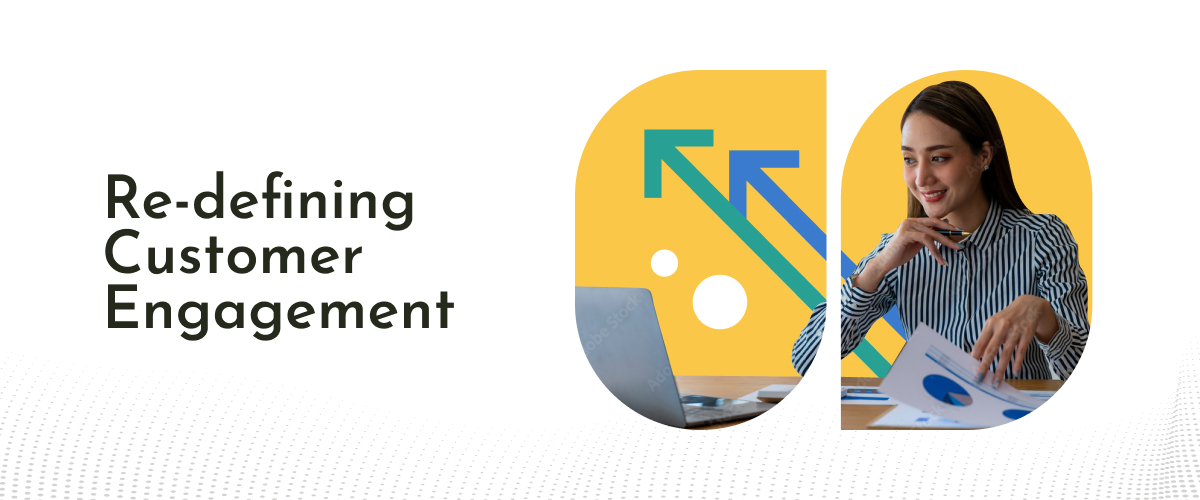 Contact Center as a Service (CCaaS) is more clearly defined, with certain expectations tied to the categorization, but it's falling short of what certain industries need in order to properly engage their customers.
Maybe that's you.
In this three-part blog series, we want to dive into (and help define) some of the concepts we see as key to bringing customer interactions into a CEP landscape — moving from transactional interactions to orchestrating engaging customer experiences from a single platform.
In the first installment of the series, we're examining the role of trust in establishing a dynamic and healthy customer exchange.
How to Build Trust with Your Customers
When it comes to customer engagement, trust is pivotal — for obvious reasons.
But it goes deeper than the surface.
In my time working in and building call centers, I saw how challenging it was to build trust — and how easy it was to lose it. 
I'm sure we as consumers can all tell when agents are underprepared to deal with our situations. This might look like having to share our reason for calling multiple times with various agents as we get passed through the ranks, or expecting the customer service rep to have our account history open in front of them so they can engage with us uniquely (only to wind up feeling like a faceless account number). 
Of course, this is never the goal of any organization — but when processes and systems are not set up for great customer experiences, it happens more often than it should.
Why? Because, in those instances, the communication systems were built to support the business instead of the customer; and that should never be the case.
Beyond my experience as a consumer, I've implemented hundreds of call centers and am familiar with a variety of technologies, systems and processes as a result. I can say from experience working in a call center, managing many and interacting with them as a consumer that great customer experiences have a greater impact than one negative interaction alone.
Trust is critical in building long-term customers.
As illustrated above, customer trust is built on two pillars. One that's clear is creating incredible experiences, but that isn't enough. Customers also need to believe their critical information is safe.  
If an organization, regardless of industry, isn't doing both, it'll be impossible for customers in 2022 (and beyond) to trust that company with their business. Even legacy institutions like banking are being held to the same seamless interaction standards of online shopping, and online shopping is being held to similar security standards as banking in terms of protecting buyer information.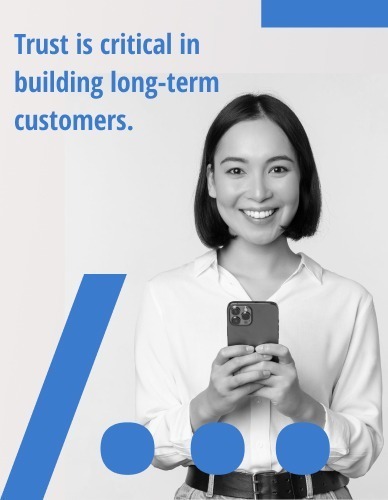 The differentiation between industries in the level of trust and positive user experience needed to build quality engagements is dissipating. Everyone now requires both, at all times.
Being there for your customers, predicting their needs, creating memorable experiences and showing them you care about their experience is step one.
Step two is validating that trust (garnered through positive interactions) through practices that ensure critical information is kept safe.
One of the fallacies in the communications industry today is the false dilemma — meaning, organizations are pigeon-holed into believing they can either drive high quality experiences or they can build trust through tight security practices.
We're here to call BS on the idea it has to be one or the other.
We believe you can have your cake and eat it too. We believe that it's the benefit of both high-quality interactions and safeguarding critical information that (together) build the trust required to provide the best engagements for your customers.
One should not be sacrificed for the other. Both are vital.
Trust through Compliance and Security
So how do we as an industry move in that direction?
In short, it's achieved by hyper-personalized, compliant interactions across secured omni-channel environments.
That's a lot of buzzwords. Let's break it down.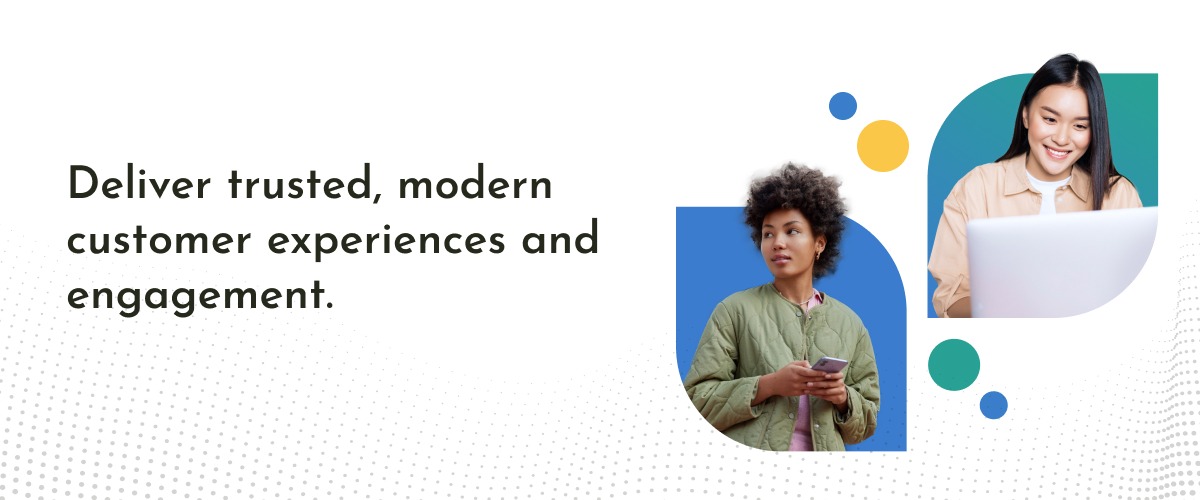 If security has to be a priority for all industries, then it has to be baked into the platform.
It can't be an add-on at the end; an afterthought of icing on the cake of customer interactions. Compliant interactions are as pivotal to the recipe as the sugar of seamless exchanges of information.
This is why we pushed for the HITRUST r2 certificate at LinkLive. It's the highest bar for compliance and security there is. This comprehensive approach to risk management and regulatory compliance normalizes security and privacy standards such as HIPAA, ISO2700, NIST and PCI.
Recently we've seen a 13% year-over-year increase in the published cases and costs of security breaches, with the global average cost of a breach reaching $4.33 million.
Those numbers show that normalizing the most stringent security standards across the industry is the best way forward for all communication platform providers.
Going back to quality interactions, omni-channel environments are needed to create a base for those secure exchanges — enabling a single source of truth on a customer's every interaction with your company. This can then enable hyper-personalized interactions, which need to be led by artificial intelligence (AI) capabilities.
As a leader in cloud-based, compliant messaging and communications, LinkLive was part of the 2021 'Hot Vendors in Artificial Intelligence' list by Aragon Research. We also just won the 2022 APPEALIE SaaS Award for customer service. These aren't just recognitions of our software. They point to the importance we place on helping organizations build trust with their customers using the pillars that matter most.
Across all industries and verticals, our mission at LinkLive is to create deeper human connections, put trust at the forefront of customer experience and to deliver the highest level of security through our customer engagement platform.
Today, LinkLive is the most trusted and secure customer engagement platform in the market, and we have over 750 customers across the U.S. to prove it. We are committed to continue delivering trusted, modern customer experiences and engagement for our current and future customers.
If you're interested in learning more about how LinkLive's technology can create trust for your company, take a tour and let us show you what's possible for customer engagement in 2022 and beyond.
Subscribe for updates
Contact Sales