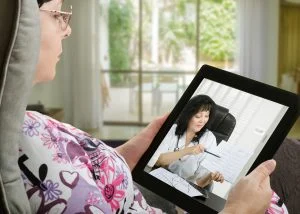 According to a recent report from the USDA, rural residents have been less likely to partake in telehealth activities, including health research, maintenance and monitoring than their urban counterparts. As the conversations surrounding telehealth continue to evolve, it's important for hospitals and vendors to regularly check the pulse of adoption, advancement and remaining barriers to care. While there has been a push to increase rural telehealth implementation — where it offers immense benefits — certain challenges still exist.
Increasing the level of patient engagement is critical to improving quality of care, including motivation for medication adherence, communicating directly with a provider about a chronic condition or drastically decreasing hospital readmission rates.
From questions around insurance coverage to legislation, broadband connectivity and lower adoption among seniors (often a large portion of the rural population), the current obstacles facing telehealth adoption in rural communities may vary. Luckily, so do the solutions many are working to implement.
Legislation for Payment
One of the most notable barriers to telehealth implementation on a broader scale is the discussion of value and whether telemedicine and in-person office visits should be reimbursed evenly for doctors from a payer perspective. According to the American Telemedicine Association, at least 33 states and the District of Columbia have a type of "payment parity" law on the books, which requires that telehealth visits be reimbursed at the same rate as in-person visits.
In October 2018, Pennsylvania also attempted to pass a bill establishing telemedicine standards and payment parity. Despite support from the Pennsylvania Medical Society, Hospital and Health System Association of Pennsylvania and the AARP, it failed to pass. In states like Pennsylvania where 3.4 million people, or about 27 percent of the population live in rural counties, the need for telehealth access is a particularly important part of this conversation.
On the other hand, Kansas did successfully pass a bill in May 2018 allowing payers to establish and negotiate their reimbursement guidelines for telehealth services, and Kansas is a state where almost one-third of the population lives in a rural area and can now take full advantage of the conveniences of telehealth.
Broadband Access
Another crucial aspect of enabling effective telehealth is reliable broadband. Because internet service is often spotty or unavailable in rural areas, it is difficult for patients to connect with doctors for virtual visits and hospitals to maintain data accuracy.
The Lakewood Health System Hospital in Staples, Minn., for example, serves some of the state's poorest and most remote counties using a telemonitoring platform. By connecting with residents virtually who live with chronic conditions like heart disease, high blood pressure and respiratory issues, physicians can remind them to track their vital signs and forward data to the hospital for clinical evaluation. Unfortunately, though, many patients often lack reliable high-speed internet and cellular service, which can compromise the accuracy of the data provided.
While broadband upgrades are not readily available, rural communities recognize the value of telehealth and are making efforts to improve its implementation. In Maine, for example, a state senator held a meeting with approximately 50 healthcare providers to discuss connection challenges in a state where only a quarter of the residents have adequate broadband coverage. Because everyone agreed that telehealth could be extended to individuals such as seniors in the northern part of the state or fishermen living off the coast by broadening it to include cheap phones or computers that can be purchased locally, the senator could take points from the discussion to lawmakers for consideration.
Patient Adaptability
While the proper legislation and broadband implementation can give telehealth a boost in the right direction, it is ultimately up to patients to decide whether or not they will utilize the technology to their advantage. For rural populations, this can sometimes be tied to their age.
For example, the 2016 U.S. Census report states that the median age of adults in rural areas is six years older than the average urban population. Regardless of age, Pew Research also found in 2017 that rural Americans tend to have consistently lower levels of technology adoption. Because a resistance to change can be as much of a barrier to telehealth adoption as broadband access, it's important for healthcare organizations to have a strong connection to their patient population and understand whether these factors may be creating a barrier where telehealth could prove beneficial for care.
Another consideration is leveraging technology that accommodates a patient's preferred mode of communication and leverages a user experience that mirrors in-person visits to the best extent possible in order to aid patient comfort levels. If telemedicine solutions can mimic functionalities already familiar to the user, patients are more likely to see the value and implement the appropriate changes.
 As the healthcare industry digitizes, it's important to take advantage of the benefits new technologies like telehealth can offer patients — regardless of where they live, but especially for those in rural communities.
Subscribe for updates
Contact Sales