The digital healthcare revolution has provided the catalyst for transforming patient care as we know it.
But this transformation came abruptly, significantly due to the COVID-19 pandemic. It also resulted in a massive increase in the number of endpoint solutions.
Today's healthcare providers need to take a step back and gain a macro view of the larger communication approach. This is what our new webinar series on the patient journey tackles.
In this webinar series, join our Director of Product Marketing, Mark Gambale, and VP of Strategic Partnerships, Mike Stack. They will review and reassess what works in healthcare communication nowadays (and what doesn't) and how healthcare providers can build a comprehensive patient experience that connects the dots the right way for the patient and provider alike.
Here are the highlights of Part One of our Patient Journey webinar series:
The State of Patient Care Today
The patient journey of today is fraught with challenges that care providers need to address. According to some healthcare studies:
80% of patients prefer to use digital communications with providers at least some of the time.
96% of patient complaints are customer service-related.
62% of patients say the healthcare system "feels like it was designed to be confusing."
These, among many others, are why healthcare needs a customer engagement revolution. As Mark Gambale puts it,
"The expectation of digital communications is getting higher and higher, and that puts additional pressures and challenges on folks in the healthcare system."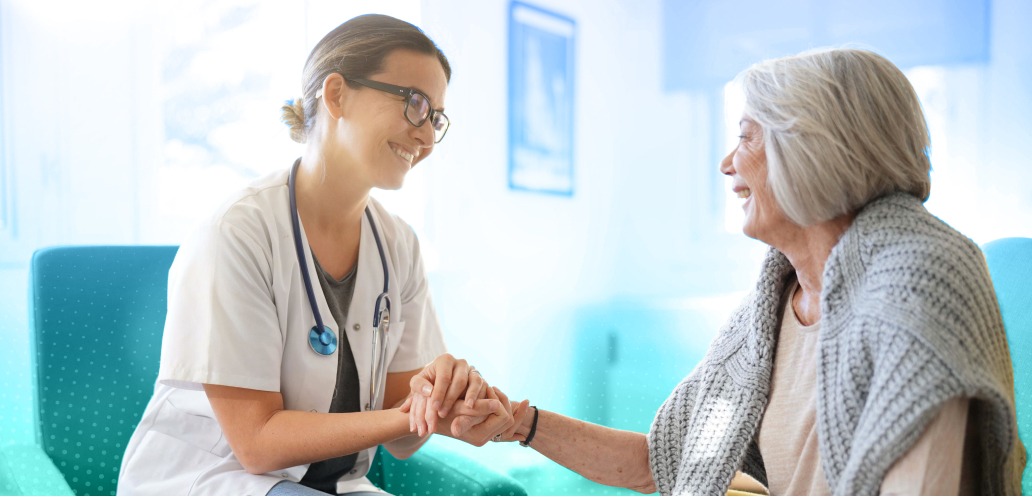 The Four Pillars of the Patient Journey
For most providers, the healthcare system still remains very siloed, and it is often viewed as being supported by these four main pillars:
Patient Access – the point of the patient journey where the patient (or customer, depending on the provider) gains access to healthcare. This is often part of the revenue cycle and involves online scheduling, prior authorizations, and financial clearance.
Patient Transfer – this point of the journey is focused more on the in-patient setting. Granted, only a percentage of healthcare consumers become in-patient, but it still is a crucial part of the patient journey. It's where physicians, clinicians, nurses, and other healthcare staff work together to meet the patient's needs.
Care Coordination + Management – once patients are back at home (or if they've never been in-patients), care coordination and management from a digital perspective becomes extremely important. Here is when healthcare providers focus their attention on keeping the patient at home and out of the hospital.
Mobile Worker – one of the more recent additions to healthcare, mobile workers allow providers to manage in-person visits – at home or in clinics. At this point in the patient journey, more healthcare providers are investing their resources and efforts.
As Mike Stack pointed out,
"We're seeing a lot of health payers using these mobile worker capabilities to manage in-home care delivery… Health systems today are looking at that for a number of different areas and struggling with how to implement that, both from the standpoint of efficiency, as well as a safety concern."
However, the challenge lies in how providers can centralize the data across different tools and systems into a comprehensive platform to provide a more holistic experience.
"The notion of analyzing and normalizing data across various disparate systems becomes a fairly important, and frankly a fairly difficult, thing to bring together."
The Growing Market for Mobile Health
The struggle of normalizing data across disparate systems is compounded by the speed at which technology develops.
According to projections, the global mobile healthcare market is expected to grow to $250.50B in 2026, with a CAGR of 31.53%. On the other hand, employment in healthcare occupations is projected to grow by 16% in 2030.
This progression, positive it may seem, brings additional challenges to healthcare providers. According to Mark,
"This massive growth shows a shift in where care is provided, how it's provided, and who's providing it. It also puts a lot of pressure on the health system already strapped to have enough clinicians, nurses, and staff to support the day-to-day needs within the in-patient environment."
As the demand gets higher, it creates communication challenges around care delivery.
The Customer Engagement Platform
What do healthcare providers need to do? For starters, they need to change perspectives.
"A couple of hospitals… don't call them 'patients' anymore, they call them 'customers', and they look at them from a customer perspective."
What do customers expect? They expect to be treated like how businesses in the retail and financial industries recognize their customers for who they are and what they need.
Healthcare providers have also noted that "the higher their NPS (net promoter score), the lower the cost."
"A customer or patient becomes more engaged in their health, their care, and as a result, they are less costly for the health system to service in those care settings."
This is why healthcare providers need a customer engagement platform (CEP). With CEP, businesses can:
Centralize and manage patient interactions in one place,
Communicate and engage quickly with patients across all channels in one platform; and
Understand and analyze the complete patient engagement journey.
CEP allows providers to engage with their patients at the level they want to interact with. It also lets providers gain insights into creating a more streamlined and holistic patient journey.
Also, check out the second part of the series here!
Subscribe for updates
Contact Sales