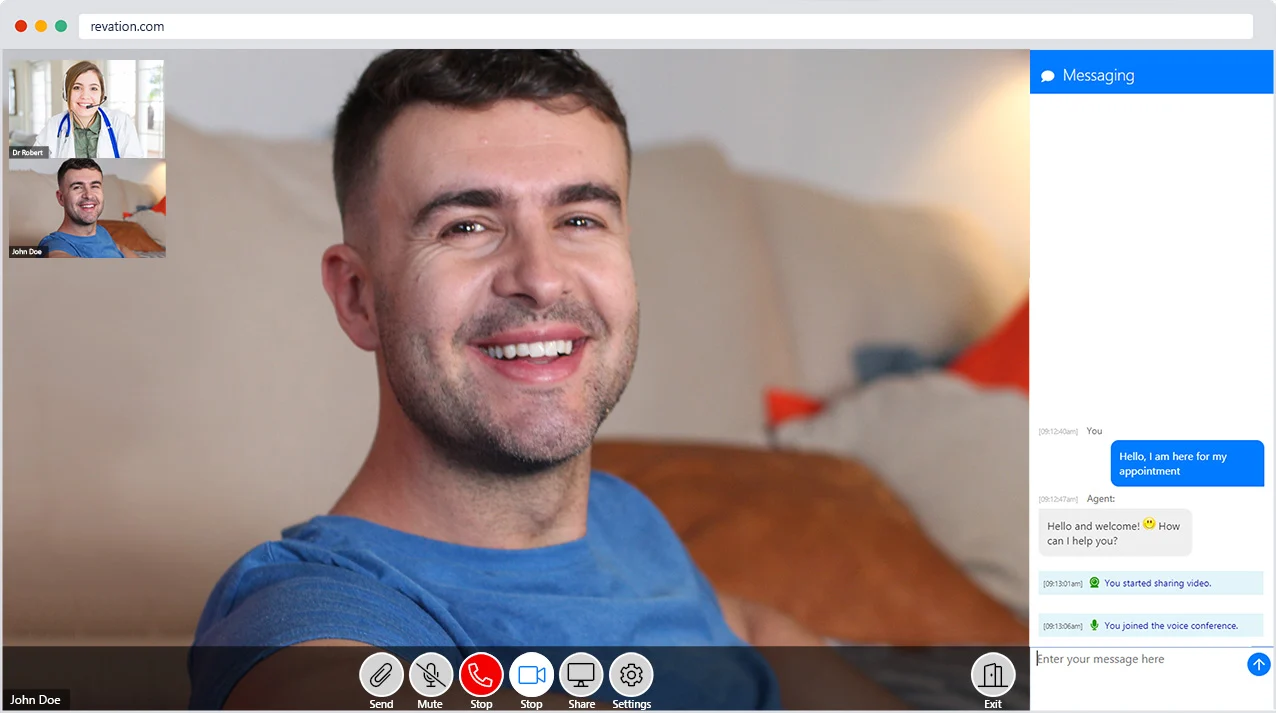 Across the industry, telemedicine is vastly expanding — with "adoption up to 65 percent for hospital respondents and 34 percent for physician practices," according to HIMSS Analytics — due to the numerous benefits new telehealth solutions create for both providers and patients.
As the trend continues to rise, illustrated by a 12 percent increase in the use of two-way video and webcams in healthcare since last year, many organizations are considering the best deployment options. The question remains: how can providers best leverage this technology to deliver additional value for their patients and improve their overall engagement and experience?
More than that, telehealth is showing signs of becoming the new virtual lollipop of 21st century doctor visits. To make the latest telehealth solutions truly useful, here are four ways that using the technology can improve patient engagement:
Offer Virtual Visits: One of the major benefits of telemedicine is the ability to see patients for checkups or minor medical questions virtually via Web messaging or video chat without having them come into the office. For example, if a patient needs a follow-up appointment to check-in on a treatment plan for diabetes, hypertension or heart disease, it's a great way to connect without having to take the time for an office visit. It can also be used to see if patients need to be seen for minor medical conditions, such as a rash, or if the issue can be handled through home treatment. This is why it is important to pick a communications platform with video-enabled functionality that is also secure and encrypted, so providers and physicians can connect virtually and offer a new form of care.
Encourage Ongoing Communication: Having the ability to connect with physicians through multiple channels makes it easier for patients to reach out and connect with their healthcare providers. From being able to share documents through the chat feature or hop on a quick call, patients have real-time access to share and gain the information they need. This is crucial for ongoing communication and building trust between the medical facility/provider and patient. To provide this type of service, it's important to have a unified telehealth system that connects all communications platforms.
Manage Patient Queries: One of the major issues in healthcare communications is how difficult it is for patients to navigate the system and gain the information they need. With hundreds of numbers, websites and email addresses available to them, it can be difficult for patients to determine which entities to contact and how to best get the information they need — and also avoid being transferred or connected to multiple departments. That's why it is important to find an interconnected communications system that brings together all platforms such as voice, video and chat so call center agents can adequately manage all patient queries.
Utilize Data across Locations: While patients may not directly experience the idea of all data being available and coordinated across healthcare locations, they will experience lower readmission rates and improved patient care through organized care efforts, which in turn will improve their engagement and desire for care. Based on this, a telehealth platform that aggregates all interactions from the organization and patient is crucial.
While the industry adopts more telehealth technology every day, it is important to think beyond just using the technology. It's time to consider how to use it more efficiently and effectively while also providing value to patients.
Subscribe for updates
Contact Sales