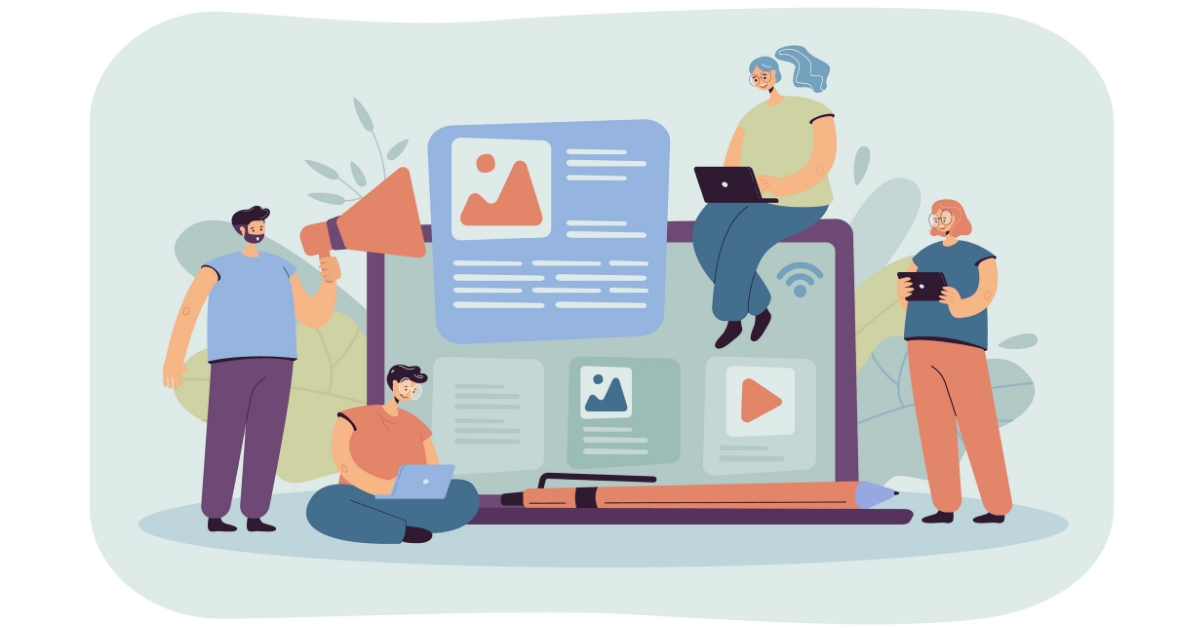 Customer engagement has become an essential aspect of business. It's no longer enough to provide good products and services; you also need to make sure that customers are happy, satisfied, and eager to come back. The best way to do this is by developing a positive relationship with them. This can be done through engaging your customers through various channels such as social media and email marketing campaigns. Customer engagement platforms are helpful in achieving this goal because they have features like real-time monitoring capabilities, automated reminders, multichannel messaging systems, surveys or questionnaires among others that help businesses engage their target audience effectively without having to spend too much time or effort on it.
You want to boost customer engagement and improve your support team's productivity.
Customer engagement is the process of interacting with customers to improve their experience and loyalty. It's a great way to boost your business performance by improving customer retention, increasing customer advocacy, and reducing churn.
There are many ways you can use customer engagement tools to engage with your audience and create more meaningful interactions:
Send personalized emails or push notifications that are relevant to each individual user
Access analytics on who is engaging with your website or app (and when they do) so you can optimize the experience based on what they like or dislike most
Create targeted offers based on specific data points like location, interests, past purchases or other preferences
You want to make your business accessible.
LinkLive is a cloud-based platform that can be accessed from anywhere, and from any device. Our responsive interface provides an easy to use customer engagement experience for both desktop and mobile users alike.
You want to see your customer engagement data in real-time.
If you want to see your customer engagement data in real-time, you need a platform that will allow you to do that.
A lot of platforms on the market today only offer data from the past 24 hours or so. However, if you're looking for a longer view of your customers' interactions with your brand, then these types of platforms won't be helpful for you.
If this sounds like something that would benefit your business and help improve your marketing efforts in general, then it might be time to invest in a customer engagement platform that offers real-time reporting capabilities.
You want to scale up or optimize your resources.
If you're looking to scale up or optimize your resources, then the LinkLive Customer Engagement Platform can help. The platform gives you access to a wealth of support features—including chat, live chat, email and phone support—all in one place. It's also easy to deploy across teams so you can scale up or optimize more quickly than ever.
Why use LinkLive? Because it offers:
Instant access to all customer engagement data from a single dashboard
Real-time reporting on customer experiences across channels and devices
An intuitive interface that makes it quick and easy for agents to access information they need when they need it
You want to use a CEP that's compliant with all data privacy laws.
If you're looking for a CEP that's compliant with data privacy laws and regulations, LinkLive is the right choice.
The LinkLive platform has been audited and certified by multiple organizations to ensure that we're adhering to the highest standards in this area, including HIPAA (Health Insurance Portability and Accountability Act), meaning it can be used legally within a U.S.-based healthcare environment as long as one of our customers are covered under U.S.-issued HIPAA compliance certification;
LinkLive has helped many businesses improve customer engagement and performance. This is the kind of platform that can benefit any business model, from SMBs to large brands.
LinkLive is a customer engagement platform that helps businesses improve customer engagement and performance. It aims to help businesses increase sales, improve customer experience, and boost productivity by providing them with the tools they need to connect with their customers in real-time. The LinkLive platform provides features such as SMS messaging, chatbots, surveys and polls, video conferencing and co-browse.
The LinkLive platform can be used by any business model (SMBs or large brands), so whether you're looking for a CEP solution or something else entirely – you should consider using this solution if it makes sense for your business.
Conclusion
In conclusion, there's no doubt that customer engagement platforms have become an essential tool for businesses looking to improve their customer experience. They're also great for helping teams stay on top of their customer engagement metrics, so they can keep their business growing.
Subscribe for updates
Contact Sales