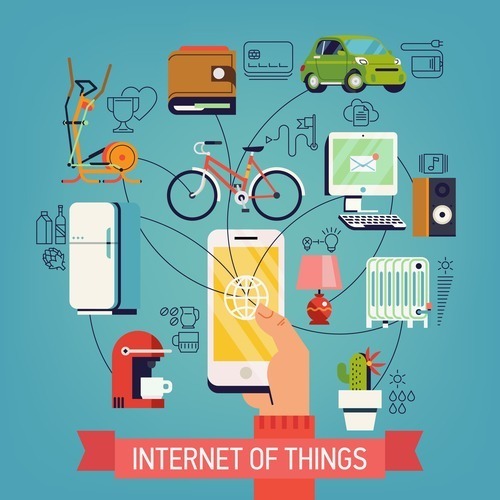 The Internet of Things (IoT) is taking the world by storm, but those who believe strongly in legacy banking would argue that it has no place in finance. This mindset, however, neglects to recognize banking trends of the future. In countless banking institutions across the nation, ATMs, beacons and smart home payments are already harnessing the power of IoT technology. These advancements are bringing financial management directly to consumers. Here's how:
Smart ATMs — Banking branches have begun using IoT to offer direct ATM support via video conferencing technology. When customers request support through these smart ATMs, a teller will appear to offer any additional necessary support.
Not only do these ATMs offer a way for banks to stay ahead of the technology curve, but they also facilitate an increased focus on customer engagement and satisfaction. The face-to-face element of video conferencing brings a human quality back to banking while the industry is progressively moving into the digital space.
Beacons — According to a survey cited by The Financial Brand,6 percent of banking organizations are currently using IoT to monitor retail locations, such as bank branches. How are they able to remotely monitor these locations? The answer is beacons.
Beacons are small wireless devices that transmit radio signals that can be picked up by nearby smartphones or other smart devices. Thanks to beacons, banking branches can share customized offers directly with customers upon arrival. If a customer has downloaded the bank's app, the beacon will communicate with his or her smartphone upon arrival and push out a notification with potential offers relevant to the individual.
Read More: Banking and the Human Experience →
Some believe that we've only scratched the surface of the potential that beacons hold for the banking industry. Simon Pomeroy, the chief digital officer at Westpac New Zealand, hopes his bank's branches will be able to utilize beacon technology for customer recognition purposes, enabling them "to identify customers in a personalized, individual way." This would take the phrase, "Where everybody knows your name," to a whole new level.
Smart Home Payments — As technology continues to improve, allowing customers to make purchases directly from their smart fridges, get customized outfit choices through smart closet sensors and more, it's in the interest of banking institutions to determine where they stand on the innovation front. J. Paul Leavell, senior marketing analyst at Charlotte Metro Federal said, "As bankers, do we care if our customers connect their refrigerator to the internet? I say we should care."
Many banking institutions are already capitalizing on IoT by ensuring that their customers are able to sync their accounts with their smart home technology. In the future, banks will need to continue adapting to trends and recognizing the growing potential of smart home devices and appliances.
The potential for IoT in the banking space is infinite. As IoT technology continues to develop within industries such as automotive, lifestyle and more, many are anxious to see banking's innovative response.
Subscribe for updates
Contact Sales