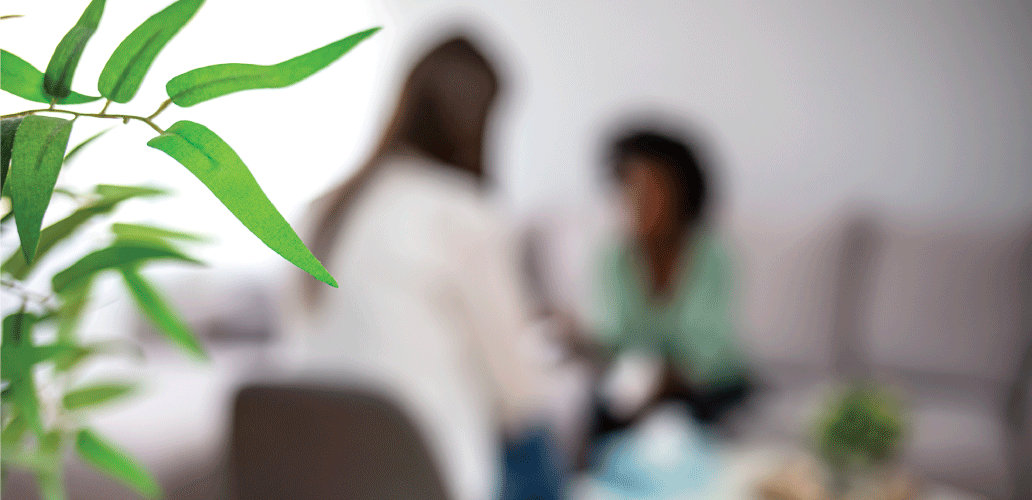 Candace Scarmardo, Member Services Manager at Trust Federal Credit union wanted the best technology to be competitive in the market.  To get there, she identified that delivering superior customer service is a must have. 
During a call with Candace she said,  
 "I want our members to able to walk into one branch and have an experience and be able to go to another branch and have the exact same experience or call in to our call center and have that exact same experience."   
What technology did Candace need to update? 
Technology is great when it works, but there's always a point when it no longer meets your goals of where you want to get to.  When I asked what she was using, Candace replied,    
 "Mitel which was very fidgety. Sometimes it worked, sometimes it didn't, which creates a horrible member experience when you're thinking of it. With technology growing, members don't just want to call in anymore. They want to be able to chat with you because it's more convenient."  
How does a Financial Institution decide what to invest in? 
Every organization that's on the hunt for the right tools to get the job done creates it's own grocery list of must have's. The list varies for each financial institution depending on their structure, size, type, and level of customer engagement maturity. For example, a number of FI's only rely on chat as their digital engagement platform; whereas others are implementing end-to-end AI to automate repetitive requests and lower the cost of delivering high quality customer engagement.  High quality engagement means two things. First, decreasing the cost of creating everlasting customer value and second, brand loyalty between the FI and its customers.  To learn more about customer engagement click here.   
How did Candace get to a final decision? 
Candace made her short list of vendors and did the traditional demo calls.  What really stuck out to her was the LinkLive experience.  Here's what she shared with me, "I have to say that because the team from LinkLive was amazing and when we saw the actual platform, we knew at that point that had everything that we needed as a credit union." 
What has Candace gone live with on LinkLive so far? 
She upgraded her phone system to LinkLive and built out the integrated chat bot that she wanted.  She also uses file share, video share, plus other key features from LinkLive.  Here's her comments on some of the things she is doing with LinkLive:   
  "We can have our members send us documents through chat, which has been phenomenal.  We are in the phase of actually letting members come in and do video chat with us. That's really actually been an experience in itself. Members are very happy to put a face to a name that they talk to every day." 
How did it feel to speak with LinkLive initially? 
One of the insights that Candace shared with me is that she isn't a technology guru, but rather a member experience person.  She remarked, the LinkLive team simplified the description of their technology so she could understand it and easily train her staff on it.  Here's another look at what she shared: 
"They didn't make us feel like we were ignorant to anything, which was extremely important to me, because when I'm talking to my members about a product, I want to make sure that they have a complete understanding of it in a language that they actually understand." Furthermore, Candace mentioned, "the team was phenomenal. We got to meet with the project manager, the engineer, the sales person, and everybody on the team. They they worked so well together." 
Why is LinkLive reporting so Important to you? 
Candace said that reporting was very important to her for keeping track of key metrics such as first call resolution, and missed calls in addition to the other metrics that mattered to her.  With her dated Mitel system, reporting wasn't detailed enough for her. I asked her a bit more about her experience with reporting and heard the following:    
 "Our one of our goals with this was a first call resolution.  If you called me Mark, I want to make sure that I have one call resolution. In the reporting, I can see that Mark has called three times this week. That gives our e-services manager, the opportunity to just go and review those calls and make sure that there was a resolution on the first call.  For us, it's helped increase member service and of course, hold the staff accountable to give the best member experience."  
Would you do it all over again? 
I asked Candace if she had a chance to do it all over would she still pick LinkLive.  She replied,  
"100 times over? I would seriously do it 100 times over. I say that again because of the experience that we've had. We've been live now for a year with our phones. Our project manager is still available for any questions. If I have an issue or something goes down. For instance, I can email her and she submits. She submitted the ticket for me, even though I know that I have the capabilities to submit tickets. She doesn't complain about it. She's all hands on. It's very rare to see a year out from going live, that you still have your project manager on hand.  
What was it like to switch to a new contact center? 
There's so much detail about what it was like to go live with LinkLive.  For the purpose of getting to the point, I'm sharing her final thoughts for you:   
"The transition from Mitel to LinkLive was very smooth. We didn't have very much downtime at all and we haven't have had clearly as many outages. All the technologies that we gained from LinkLive have drastically changed the member experience on our end. I would definitely do it 100 times over with LinkLive rather than another vendor."   
To learn more about what LinkLive can do for you, simply click below to share your story with us. 
Subscribe for updates
Contact Sales