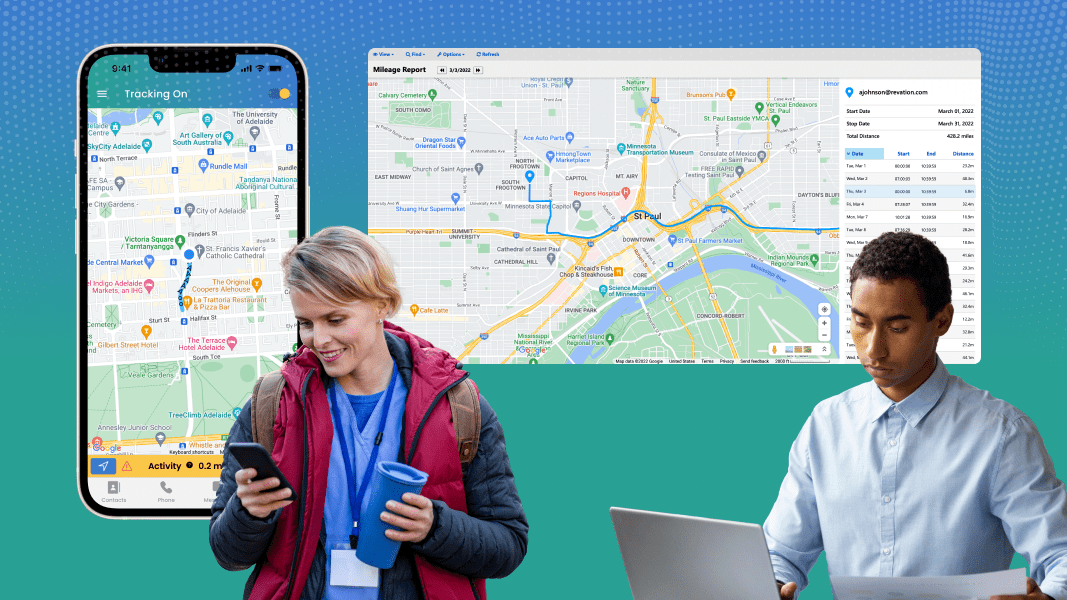 San Francisco, CA., March 27, 2023 – LinkLive, the leading cloud-based Contact Center as a Service (CCaaS) provider, today announced the launch of its refreshed native mobile app, LinkLive Mobile, to enable secure and compliant voice and messaging for enterprises, financial institutions, and healthcare organizations.   
The new application enhances the versatility of the LinkLive platform, enabling professionals with roles such as medical field case workers, Medicare insurance brokers, banking and insurance executives, loan officers/personal bankers, and wealth managers the flexibility to perform vital business communications remotely. LinkLive Mobile users can perform critical tasks from their personal devices, while still complying with industry regulations and the highest security standards.   
"Providers of in-home clinical care are very focused on the safety, and efficiency of their workforce. The LinkLive Mobile solution provides real-time visibility of care providers before, during, and after in-home visits." said Perry Price, CEO of LinkLive. "With LinkLive, our customers can ensure the safety of their mobile care teams, accurately compensate them, and appropriately schedule their workload — allowing caregivers to focus on providing the best patient care possible. Additionally, these features are helpful in maintaining compliance, productivity, and privacy."   
In the past, the need to share personal phone numbers to establish customer relationships on the go also exposes compliance challenges and liability issues. Mobile healthcare workers are subject to a greater risk of exposing personal information, while also being reliant on their mobile devices to communicate with their patients. LinkLive resolves compliance and liability issues and brings more features to the mobile workforce and their supervisors. 
With today's hybrid work environment and mobile mindset, professionals in certain industries struggle to seamlessly transition from desktop to mobile in a secure way — hindering productivity through lost context or delayed responses. A compliant, mobile platform is especially relevant considering the recent charges filed by the SEC against more than 15 Wall Street firms for recordkeeping failures.  
"We are excited to resolve liability and compliance challenges for the independent Medicare brokerage teams at one of our largest customers, allowing the brokers to be compliant with all the requirements of Centers for Medicare and Medicaid Services (CMS)." Pat Reetz, CPO of LinkLive "The LinkLive Mobile application allows these brokers the flexibility to maintain continuity of conversations with individual members related to Medicare enrollment policies and health benefits, any time, from anywhere, on any device."  
LinkLive Mobile currently supports iOS and progressive web apps, with Android availability and video collaboration integration coming soon. It was designed to foster best-in-class, trusted and meaningful experiences for users and on-the-go workers in various industries. 
LinkLive makes and secures intelligent customer connections to help organizations drive exceptional customer experience and automate interactions. The company develops electronic messaging application services, including a best-in-class Contact Center as Service (CCaaS), using its unique SAFEc architecture to create the first all-in-one cloud-based engagement platform that provides secure, compliant communications for all mediums: voice, texting, video conferencing, co-browse, mail, file share, appointment scheduling, and a digital office in one pane of glass. Our vision for the future is to combine our applications of artificial intelligence and DCS to formulate a complete customer engagement platform (CEP). LinkLive products are compliant with GLBA, SEC, SOC2, HI-TRUST, Sarbanes-Oxley, and HIPAA requirements. For more information visit linklive.ai. Follow LinkLive on Twitter and LinkedIn.  
Subscribe for updates
Contact Sales