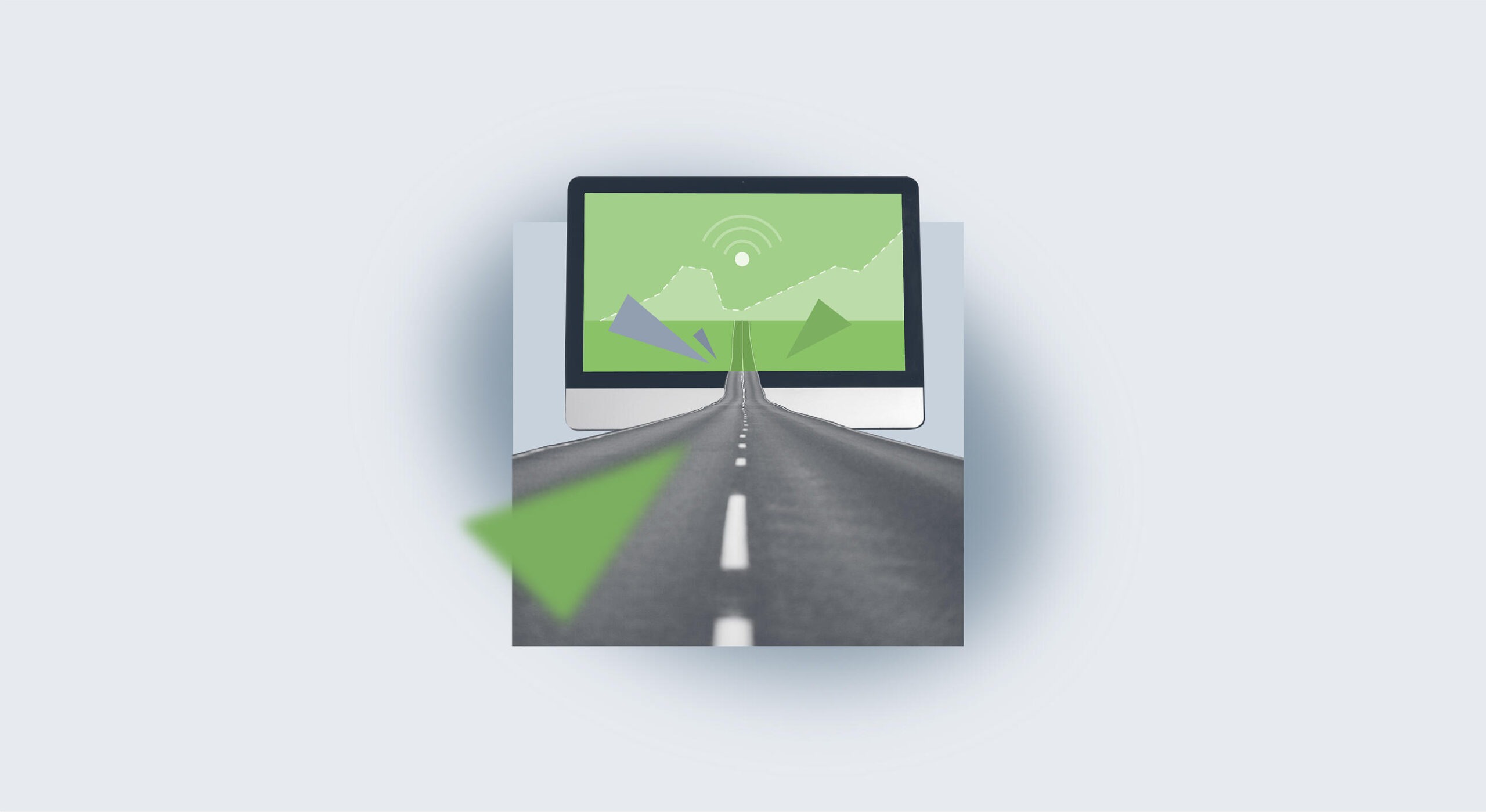 According to NRC Health, patients who return time and again to their providers bolster revenues in a big way. One patient's lifetime health spending is worth about $1.4 million per individual, or $4.2 million per family. That's a significant incentive for providers to create longstanding relationships.
Patient loyalty has positive financial effects on a hospital's revenue cycle, too. This is especially true when it comes to specialized care, such as oncology, orthopedics and cardiology. Health systems make significant investments in Centers of Excellence to generate referrals and keep patients in their network. During the tough times, returning patients are the bedrock of downstream revenue.
Accenture's COVID-19 Consumer Health Experience Survey 2020 found that health systems that evolve to meet changing patient needs expedite financial recovery and capture new patients more quickly. This competitive advantage can increase their revenues by 5% to 10% of pre-COVID levels within 12 months. For a $5 billion health system, that translates to between $250 million and $500 million in additional annual income.
But improving post-pandemic revenue depends on having well-planned patient communications in place. According to Accenture, all outreach should proactively—and in a personalized fashion— communicate the specific actions a health system has taken to protect patients and caregivers. For instance, standardized messages about new wellness protocols and practices can be woven throughout every touchpoint, from the website to email, to billing slips, patient portals, and phone system scripts.
Healthcare marketers can also help the system recover by continuing to build connected brand experiences. Consumers make informed decisions about where they go, which providers they see and who they're willing to trust with their health based on familiarity. By implementing consistent and relevant communications, marketers can help keep their brand top of mind when care is needed.
In the case of patient billing, consumers have high expectations about high tech payment methods. They want responsive, convenient, and transparent options similar to those offered by online retailers. Easier, more understandable payment options can help providers increase collections, improve patient satisfaction and optimize the revenue cycle. This is particularly important as self-pay now represents between 5% and 15% of a hospital's accounts receivable.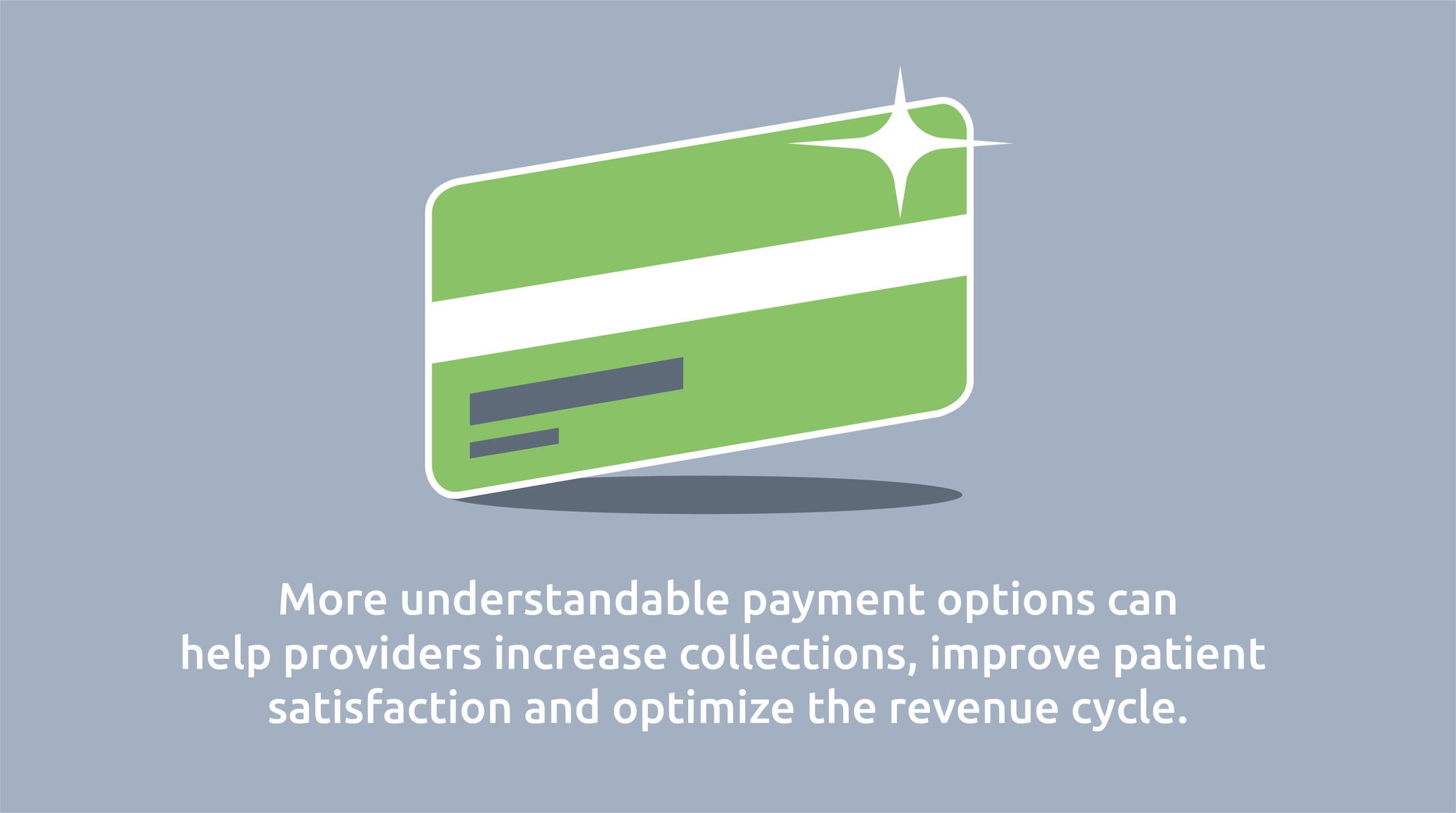 Pre-visit communication delivered through email, text and phone keep the lines of communication open and enable a cohesive payment conversation. TransUnion recently found that three in four patients report a positive billing experience when an estimate of services is delivered up front. Digital offerings that don't align with patient preferences, however, won't go far. 
Today, tools can track each patient's preferred manner of contact and allow providers to respond in an appropriate manner. Secure, HIPAA-compliant payment pathways give consumers the confidence to conduct financial transactions online. For example, IVR systems can be certified to accept credit card transactions after delivering clear messages that conform with both hospital policy and government regulations. In addition, patients who have online access to their accounts can see what their insurance has covered, verify recurring payments, and make payments anytime and anywhere. 
Ultimately, it all comes down to how providers communicate with their patients. Patients keep or change providers based upon experience and the quality of that connection. When they have a good relationship with a provider at a certain practice or hospital, they are more likely to keep returning. Combined with automation, good relationships help control network leakage, reduce waste and capture lost revenue. Clearly, patient engagement across the continuum makes dollars and sense.
This excerpt is a part of our healthcare trends brief, Beyond Words: Patient Engagement Makes Dollars and Sense.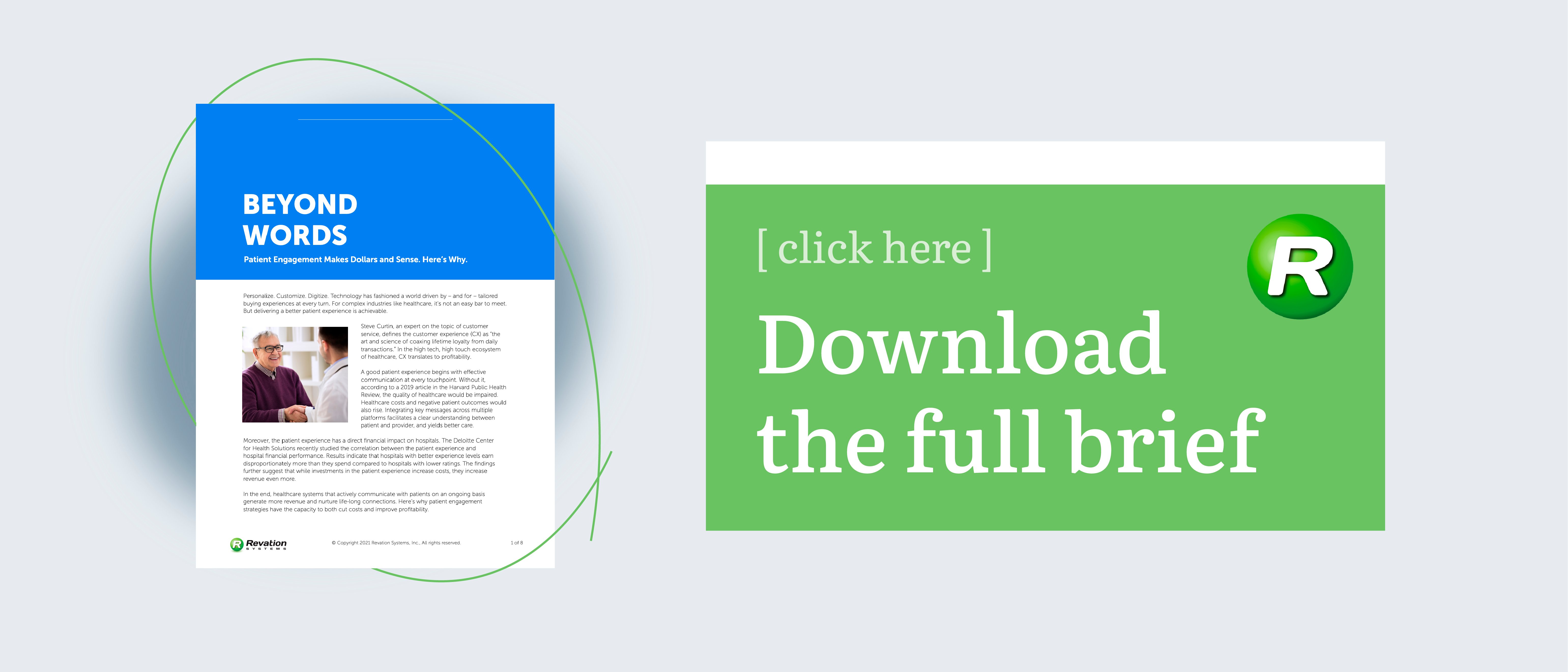 You can download the full brief here, or view other webinars, e-Books, white papers and more in our resource center, including:
Subscribe for updates
Contact Sales