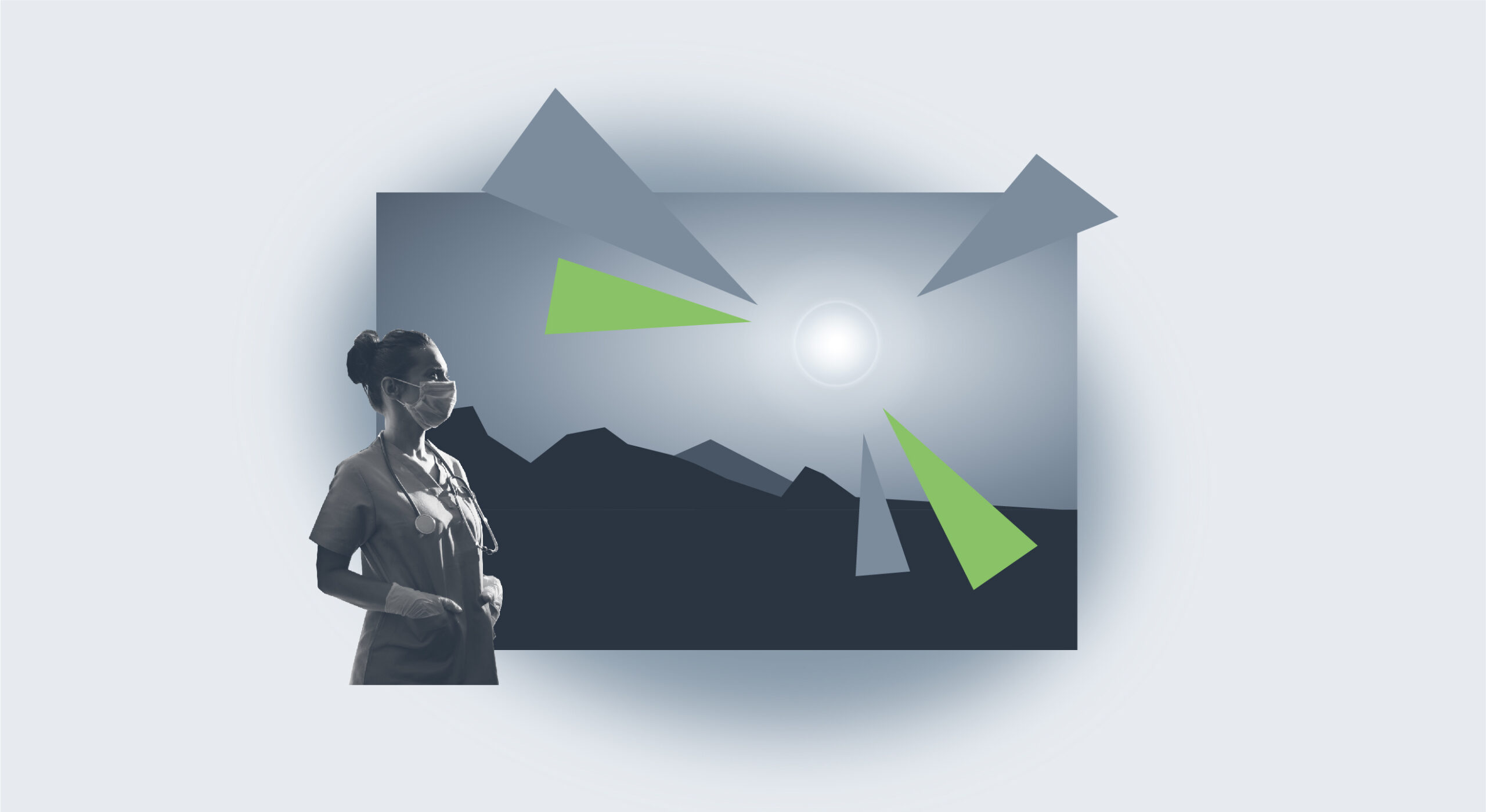 Video conferencing is the starting point for many virtual visits, but its ability to support a more diverse virtual care model is limited. Technology, however, brings hope when treatment requires a closer connection. For example, the Department of Dermatology at University of Virginia is experimenting with an advanced form of telemedicine using equipment that allows doctors to virtually touch and feel skin lesions on patients located at a distance. The department also plans to launch a clinical trial with technology that photographs suspicious skin lesions and uses artificial intelligence (AI) to calculate their risk of being cancerous.
Telehealth is also playing an important role in physical therapy by using virtual reality (VR). In some cases, medical VR involves the now-familiar headset. In others, 3D glasses and special video screens give a VR-like experience. Nowhere has this technology been more effective than in pain management.
According to the Centers for Disease Control, 20.4% of U.S. adults experienced chronic pain in 2019. For them, virtual reality is a safer, more efficient alternative to medicines. Inside the VR arena, patients can have direct communication with their clinician, meet with support groups, or play video games that help distract them from their pain. Information is gathered and transmitted back to the clinician, who charts the patient's progress. In some cases, clients can even chart their own progress via an app.
VR technology is also being used to treat everything from anxiety to post-traumatic stress disorder. In stroke patients, VR helps them overcome balance and mobility problems. For those serving the senior population, VR can be used to enhance existing high-touch patient protocols. High tech enables the care team to be more actively involved in the senior's life and in tune with their unique needs.
For providers, VR can contribute greatly to an enriched patient experience. A heads-up display allows them to access a patient's medical records without having to turn away from the patient to use a computer. Remote transcription services are already in use allowing the physician to focus on the patient while someone else updates their medical records.
Another telehealth tool currently growing in acceptance is the chatbot. Chatbots are software applications used to conduct an on-line chat via text or voice in lieu of direct contact with live agent. The pandemic and social distancing have prompted more health systems to explore and apply automated chatbots.
Many chatbots are powered by AI and can be employed to automate a variety of basic healthcare functions. They can act as virtual workers, provide immediate and accurate information, triage patient needs, and care for any number of patients simultaneously. Patients enter their symptoms into an app so the chatbot can sort through a database and suggest possible health issues. The bot then proposes next steps, such as making an appointment or going to an emergency room.
By recognizing and protecting the importance of the human experience while embracing the potential of AI, providers have the opportunity to find an optimal balance between hands-on staff and technology.
The challenge is to apply a growing range of AI solutions that enhance the patient-provider experience, not supplant it.
The question of privacy, however, still looms front and center for consumers about the forthright use of technology. The Accenture study found that 38% of respondents ranked "concerns about my privacy or data security" as the number one barrier to adoption of chatbots, computers or digital devices for their care. This concern, along with doubts about the effectiveness of such tools, ranked among the top four barriers to adoption by 60% of those surveyed. Likewise, the Deloitte survey found that only 31% trust diagnoses or treatments determined entirely by these technologies.
Although a head-to head-comparison of high tech and high touch isn't realistic, these services are both equally important in improving the continuum of care. The future doesn't have to be an all-or-nothing choice. Using technology can create an immersive, 360° view of the patient and put providers on a path toward unparalleled healthcare breakthroughs.
But being able to actively engage on a human level is something data collection can't capture. After all, artificial intelligence is still that – artificial. Administering technology incorrectly, or using it to displace the human touch altogether, simply isn't an option. Hybrid solutions that capitalize on mankind's ability to link high tech with human observation will ultimately deliver superior care and increased patient satisfaction. The future of digital health innovations, therefore, will rely on devices and platforms rooted in empathy and built on the desire to connect with those around us.
This excerpt is a part of our healthcare trends brief, When High Tech Meets High Touch: Can It Click in the Continuum of Care?
Subscribe for updates
Contact Sales