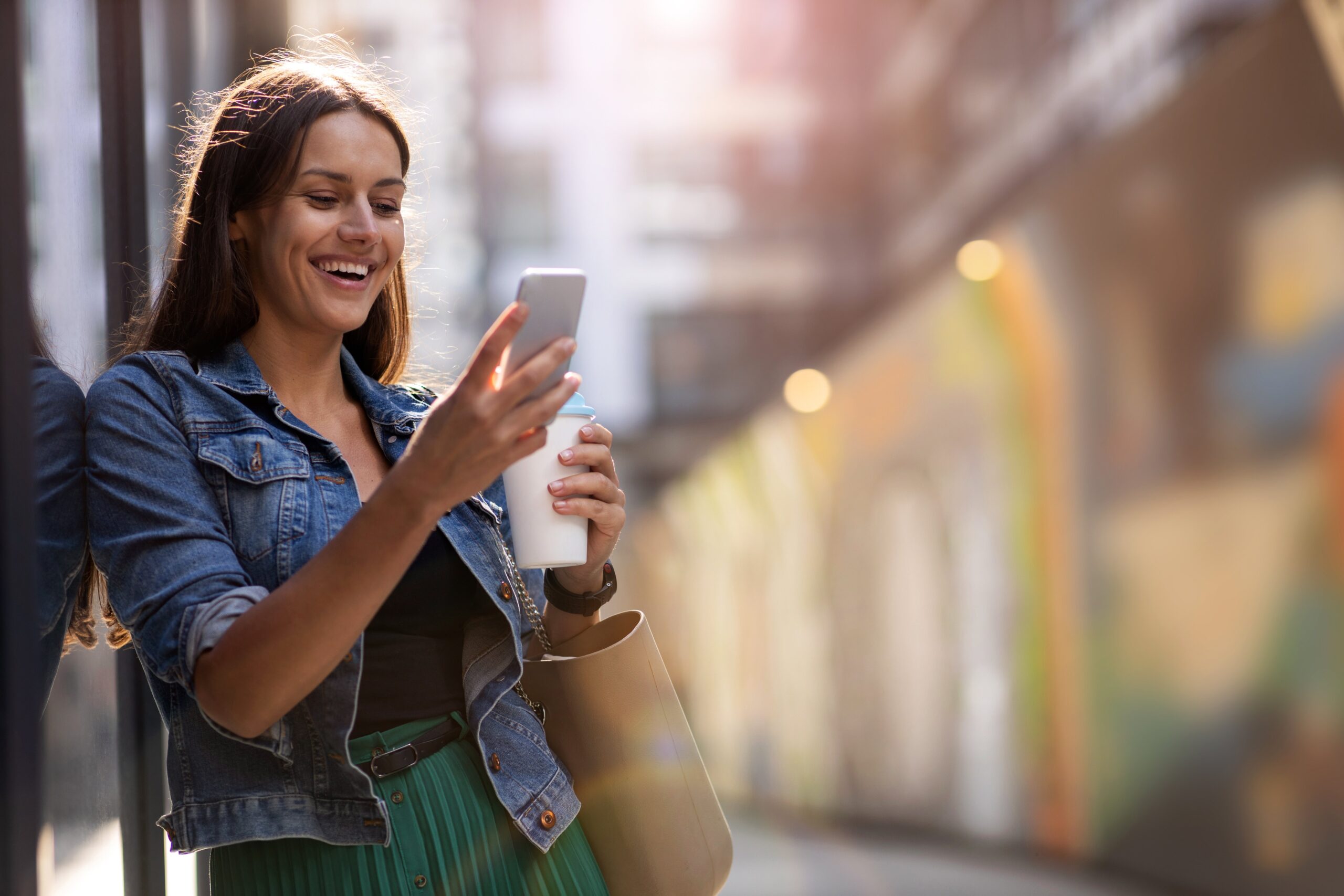 Mobile banking is a pervasive trend that was made only more so by the sudden outbreak of the COVID-19 pandemic. Over the last year, financial institutions around the world have been left scrambling to increase the scope of their digital offerings to better serve their customers' unique and dynamic banking needs.
Read More: Bank Customers Expect Nothing Short of Digital Excellence →
After all, if customers are unable to go to the bank, the bank must come to them. And for most banks, the easiest way to make banking more accessible is by providing a mobile-first banking experience. When it comes to providing mobile-first banking, customers expect an experience that resembles their favorite tech apps like Netflix or Uber. Yet the banking customer's journey is vastly different from other industries, forming a complex web of digital and in-person interactions. For banks to provide a superior mobile-first banking experience, they must carefully align changing consumer preferences and behaviors with the appropriate digital and human channels.
The Rise & Acceleration of Mobile Banking
Mobile banking was on the rise even prior to the pandemic. According to the FDIC's biennial How America Banks report, 34% of American households reported mobile as their primary method of accessing their bank account in 2019. The COVID-19 pandemic quickly accelerated mobile banking adoption – at least on the consumer end – as many consumers stayed at home and avoided in-branch banking.
Where consumers have relied on their smartphones to communicate with friends and family and accomplish other daily tasks for years now, the pandemic made the desire for mobile banking an urgent necessity – and the data shows that financial institutions are heeding the call. One year into the pandemic, nearly all banks (97%) say the pandemic has further accelerated mobile adoption among their consumers and 65% of banks improved their technological capabilities.
As mobile devices have become the preferred mode of communication for a large percentage of today's consumers, mobile banking is driving the customer experience. Aside from the pandemic related reasons why consumers now prefer mobile banking to banking at a branch location is the convenience factor; mobile communications enable consumers to overlap experiences.
For instance, consider the example of a customer that has a question about a transaction that recently showed up on their debit card. Instead of dropping what they are doing to call the branch only to wait on hold for several minutes before getting the help they need, using a mobile banking app can streamline the entire interaction. The customer can open the app and start a quick chat directly from the app to get the answer they need – all while multitasking with whatever else they were occupied with before the problem arose.
Phone Screens Pixels are the New Real-Estate
As financial institutions seek to up level their digital communications strategies, many are adopting a mobile-first banking approach to help differentiate their brand. Offering user-friendly communication features such as SMS messaging, video chat, and co-browsing is an efficient and cost-effective way to create a personalized and memorable banking experience.
Where a phone call or an email may have been able to grab the attention of a customer in days past, those communication channels are less effective in grabbing the attention of consumers today. However, as smartphones have become a lifeline for today's consumers in their personal lives, text messaging is an effective way for banks to reach their customers. The prevalence of text messaging has extended across a variety of generations. For instance, Baby Boomers are seven times more likely to text than they are to talk in-person and are twice as likely to send a text instead of a call. Since a large percentage of today's consumers rely heavily on their mobile phones for both communicating with friends and family and accomplishing daily tasks with the organizations that they do business with, the pixels on a phone screen have become the new real-estate that financial institutions have to capture their attention. Because of this shift, it is critical for banks to consider the consumer preference for SMS text messaging as a pivotal part of their mobile banking strategy.
Text to Further Enhance the Consumer Experience
The use of text as the predominant form of human communication is not limited to our personal lives. Texting has become a crucial mode of communication for businesses to interact with their customers. Banks are increasingly using SMS for a broad range of customer communications including notifying customers of account transactions, generating fraud alerts, sending payment reminders and two-factor authentication for passwords.
In addition to providing superior customer service, banks are using SMS to improve efficiency and reduce costs. Bank employees are tasked with sending countless transactional messages to customers on a daily basis. For instance, to reduce fraud banks commonly notify customers of suspicious transactions. With an SMS solution, a bank can contact the customer directly to verify a transaction.
As banks continue to digitally transform their communications, it is critical that they focus on the intersection of how consumers use their mobile devices and what they look for in a mobile banking experience. Investing in secure communications technology that allows for SMS communications with consumers will ultimately help banks enhance the customer experience through a mobile-first approach to digital banking.
Read More: Designing a Secure Banking Customer Journey →
Subscribe for updates
Contact Sales