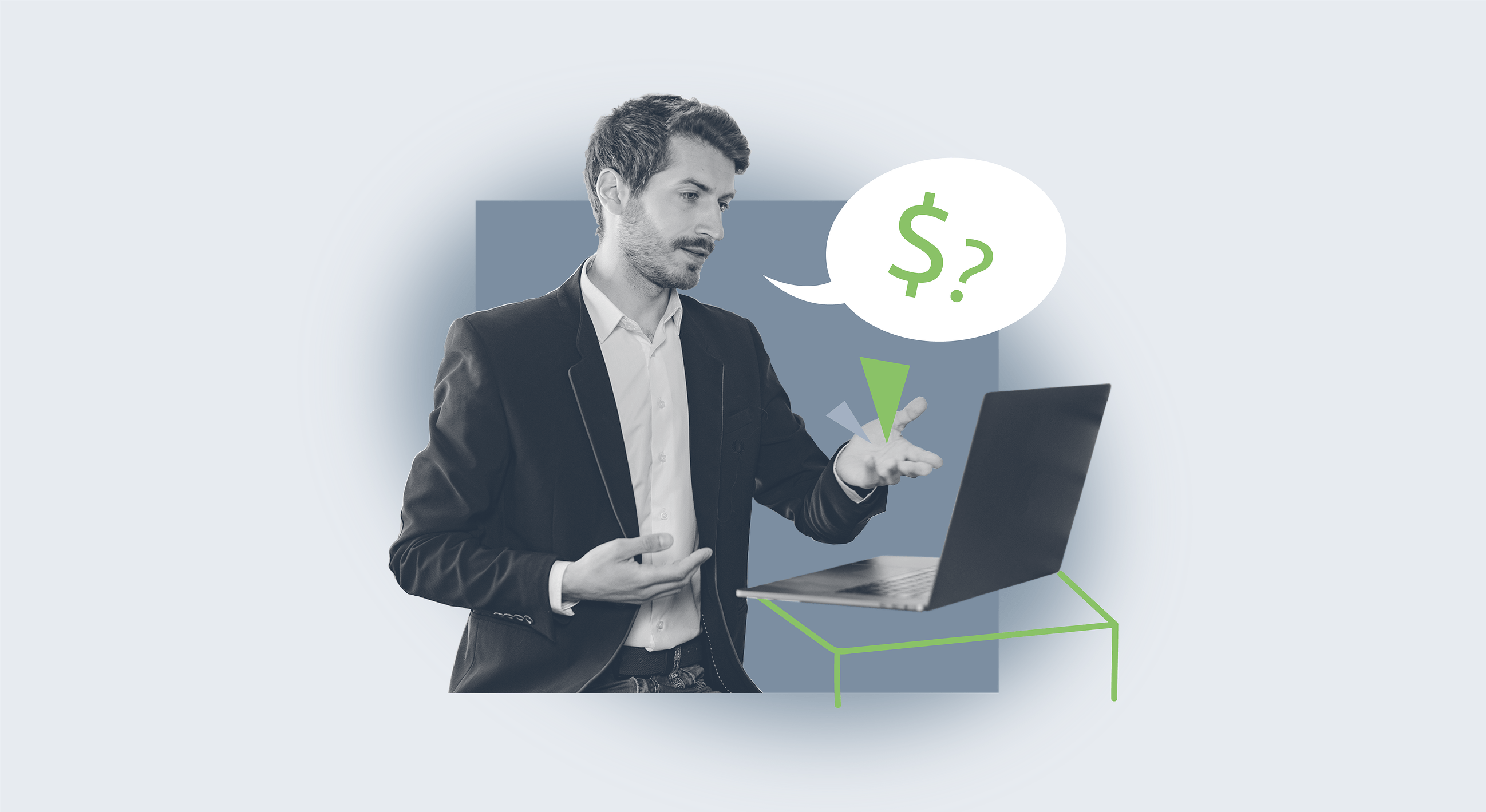 Prior to COVID-19, only 15% of consumers had spoken to a bank advisor via video call, but nearly half (46%) said they would be willing to do so when branches reopen, and 35% said they would prefer video calls to face-to-face meetings
Even with the widespread use of digital banking channels, consumers still value face-to-face interactions primarily to complete service transactions and seek assistance with out of the ordinary issues. In fact, nearly 8 out of 10 financial customers prefer to communicate face-to-face with their bank to solve more complex issues. Customers have traditionally relied on branches to meet their in-person banking needs.
The pandemic, however, has fundamentally shifted consumer banking behaviors. With stay-at-home orders and restrictive social distancing measures in place, banks were forced to accelerate their digital transformation initiatives to better serve their customers.
To be sure, innovative customer service features such as video chat and co-browsing were utilized before the pandemic. One study conducted in 2018 found that banks that employ video calling with customers experience significant benefits including:
Positioning the bank as an innovator (65% of banks cite this benefit).
Increasing customer satisfaction (56%).
Providing faster customer service (56%).
Banks that used these user-friendly communication features before the pandemic found themselves ahead of the curve and better able to serve their customers following the outbreak of the crisis. Those financial institutions that lacked these capabilities found themselves at a significant competitive disadvantage.
And while COVID-19 will one day be a distant memory, much of the changes in consumer banking needs and behaviors will remain. In other words, many customers that have been exposed to more efficient ways of banking such as video chat features have found that they prefer these channels to traditional in-person banking.
According to one recent report, "Prior to COVID-19, only 15% of consumers had spoken to a bank advisor via video call, but nearly half (46%) said they would be willing to do so when branches reopen, and 35% said they would prefer video calls to face-to-face meetings."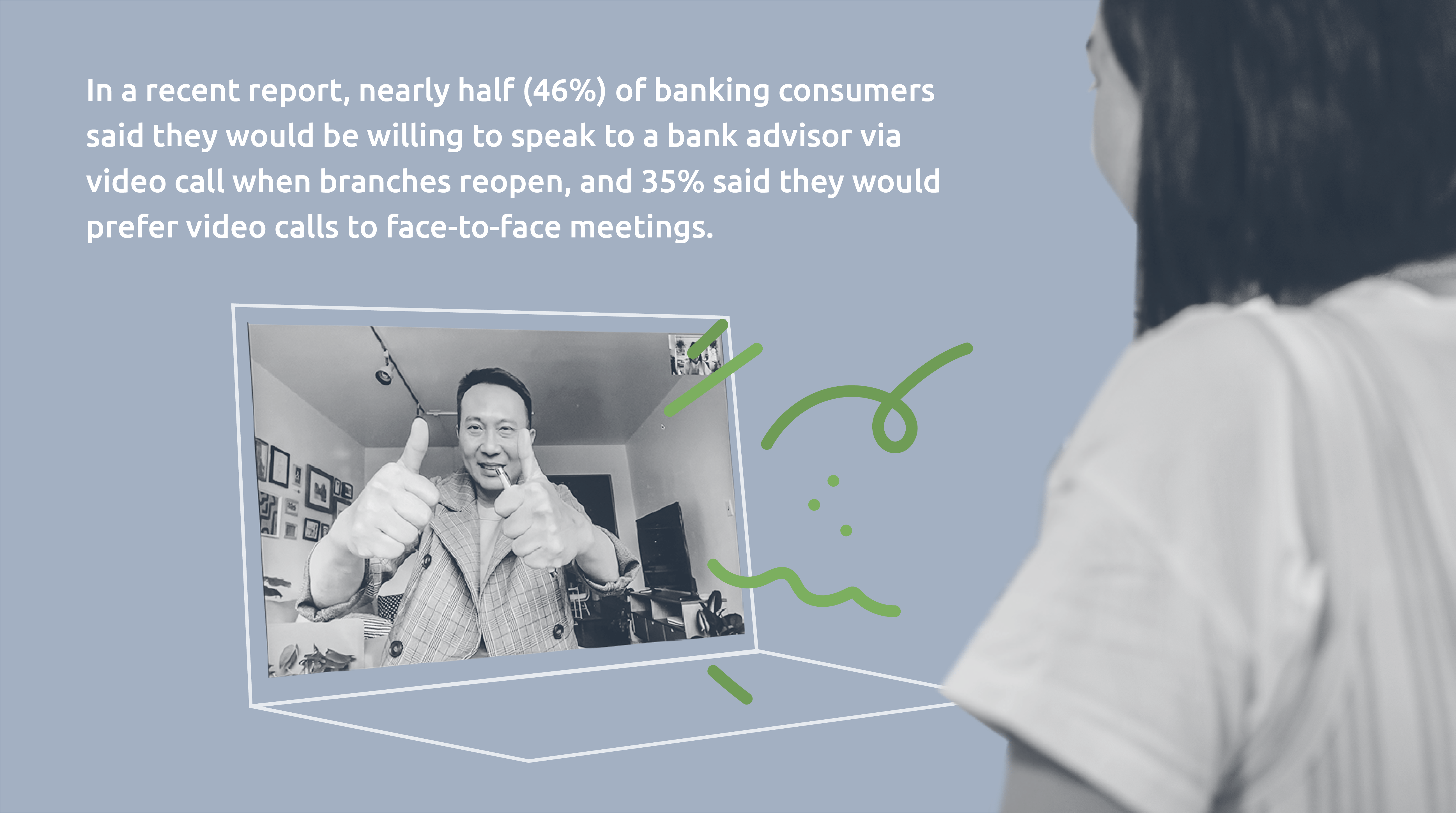 Video chat and co-browsing features will play important roles in the effort to cost-effectively bridge the gap between digital and in-person interactions. And in some ways, video chat can be more personal and effective than receiving in-person assistance. Using features such as screen sharing and co-browsing, customers can share their screens with representatives to receive more personalized support in real-time.
Consider, for example, a married couple applying for a mortgage. In the awareness stage of their customer journey, the couple spends some time searching for lenders and different mortgage products on their mobile devices. They stumble upon one lender's website that provides a prompt from a chatbot to speak to a mortgage specialist. Intrigued by the efficiency of a text communication they initiate a chat session.
The chatbot assigns the inquiry to an advisor. Once the chat session is underway, the advisor offers the couple an opportunity for a secure video chat to better answer their questions. They accept and a seamless transition is made to a video call. Once on the call, the advisor uses co-browsing to walk them through the online mortgage application process. A secure encrypted file transfer feature allows the couple to share sensitive documents throughout the origination process.
Through one seamless customer journey, the couple has gone from the awareness stage to the action stage – submitting a mortgage application. The bank succeeded where others failed because it aligned customer preferences for a mobile-first digital experience with the right communication channels at the right time.
As financial institutions answer the call for providing superior mobile-first experiences, they must find ways to align dynamic customer preferences and behaviors with the appropriate digital and human channels. A unified communications solution can help banks stand out from the competition by cost-effectively and efficiently designing a secure end-to-end mobile-first experience with innovative features such as SMS, video chat, and co-browsing.
This excerpt is a part of our healthcare trends brief, Mobile-First Banking: Aligning Consumer Preferences with Digital and Human Channels to Provide a Superior Mobile-First Banking Experience.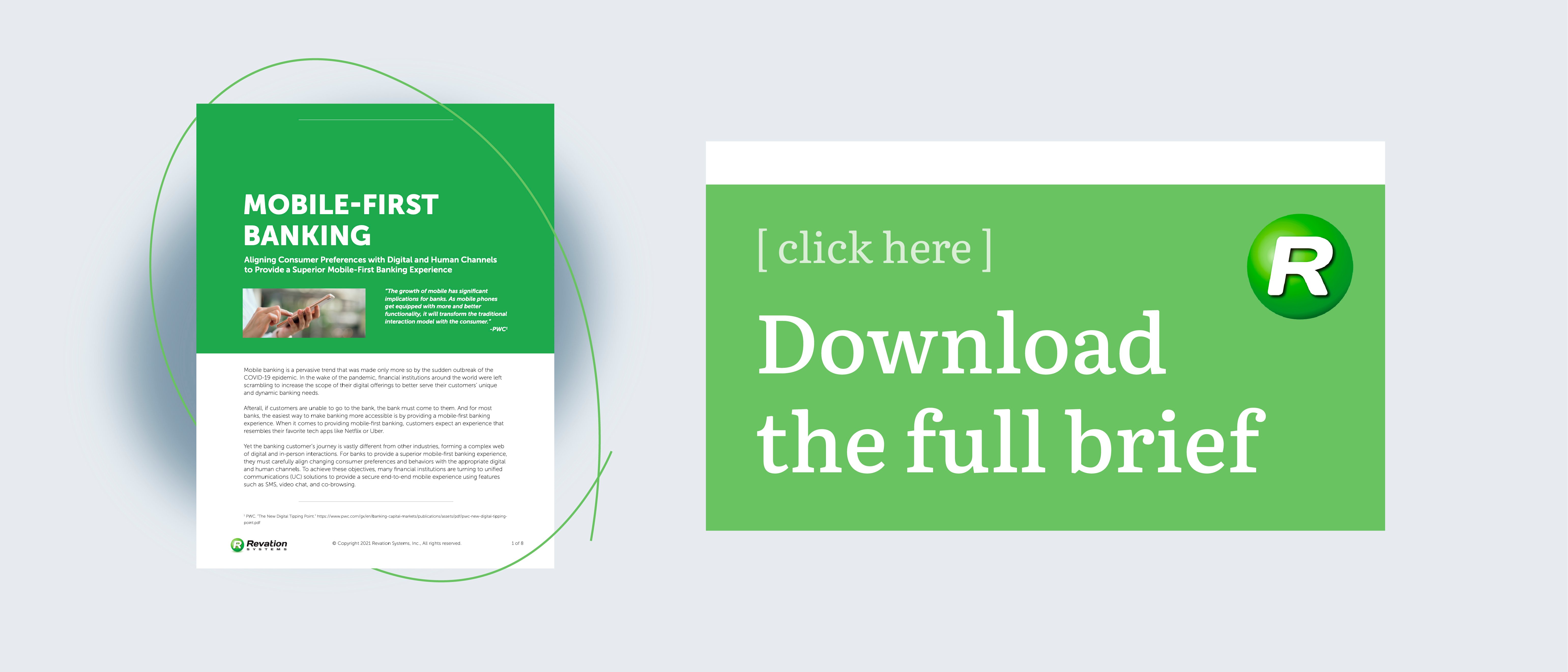 You can download the full brief here, or view other webinars, e-Books, white papers and more in our resource center, including:
Subscribe for updates
Contact Sales