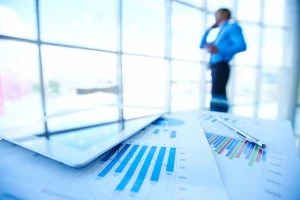 "There's an app for that." Trademarked by Apple back in 2010, this phrase has become a slogan often heard in conversations around the expanse of today's technological capabilities.
Although incorporating the latest technology into daily life may seem natural (and almost intuitive) for millennials and Generation X, it has not yet become second nature to many seniors. In a recent Federal Reserve study, for example, only 18 percent of seniors currently opt to use mobile banking services, versus a reported 67 percent of millennials.
While this statistic may seem to convey that seniors have lagged behind in accepting the latest technology, it is important to consider all the factors that may contribute to this lack of engagement from seniors in the mobile push.
As posited by Kevin Tynan, an executive at Liberty Bank, in a recent American Banker article, "Our inability as an industry to design websites and apps that respond to the seniors' needs contributes to the lack of use." Although some may quickly jump to the conclusion that older generations are generally slower to embrace new technology than younger generations, the banking industry must also accept some responsibility for the significant lag in use of mobile services by this demographic.
In order to close this significant gap in mobile banking use, banks need to consider the ways in which they can specifically reach out to seniors with their digital transformation strategies.
Read More: Digitalizing Employee and Customer Experiences in Banking →
It is clear that there is a need to make the mobile banking push more inviting for the senior population, and two areas of improvement stand out.
The Design of Mobile Applications
One major way that banks can reach out to seniors and encourage them to use mobile banking applications is to adjust the interface to be more accommodating to various needs associated with aging, such as impaired vision. This means that banks need to take details such as font size and text style into consideration when designing an interface with as much concern as they might the color and design in order to attract younger users. In the same vein and as a general rule, where possible, banks should avoid making drastic changes to their websites and mobile application designs that might confuse or frustrate users, especially those less familiar or engaged with the services to begin with.
Easy-to-use Communication
Another way for banks to make mobile banking more senior-friendly is to embed easy-to-use communication features, such as click-to-call buttons, in their websites and mobile banking applications. As more users transition into mobile banking services instead of physically visiting a branch, banks need to provide familiar and comfortable ways for them to communicate with customer service when they need it. Click-to-call services, for example, are an easy-to-use communication feature that is also more senior-friendly than some other options — a choice that could help those users feel more connected to their digital banking services.
As mobile technology (and the apps that come with it) continue to become an increasingly large part of people's day-to-day activities, banks and companies alike will need to continue to find ways of ensuring that their applications are engaging for all age groups and designed with various needs in mind. After all, from young to old, "there's an app" for all.
Subscribe for updates
Contact Sales