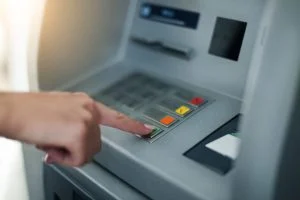 At the foundation, banks were established to provide a place for people to store and leverage their earnings as well as receive financial assistance for planning, loans, etc. With the rise of the internet and smartphones, physically visiting a branch to do business is becoming less necessary as people can access all their finances, make deposits and even live chat with a service representative from the comfort of their homes. This we already know. The future of banking, on the other hand, is much more than what we've seen so far. Artificial intelligence (AI), chatbots, Interactive Teller Machines (ITMs) and highly encrypted communication systems are enabling a business model far more focused on customer experience and convenience than ever before: branchless banking.
While it may still sound a little far-fetched (after all, you still need to apply for many services such as opening an account or applying for a home loan in person) this mobile shift in financial services is leading some banks and credit unions to ponder the idea of going completely branchless. How? By enabling all services and transactions through remote communication technology to a cluster of regional tellers in a call center and making them accessible through a bank's website or various in-person kiosks similar to an ITM.
Going branchless has numerous benefits for consumers and financial institutions alike, including lowering the expenses involved with running a facility, but it hasn't been entirely possible before. In some cases, such as in very large cities, it may still be a stretch. However, it's becoming more feasible for regional credit unions and other local financial institutions seeking to compete with services like Apple Pay and Venmo — to ultimately shift to a more convenience-oriented mindset and stay current with the latest technology trends.
Customer Convenience
In a service-oriented industry like banking, the customer is at the focal point, and most improvements are based on what the institutional leaders believe will make the experience better for those who choose to do business with them. In this vein, having a bank or credit union whose processes are only done digitally provides several conveniences for consumers. From using a chatbot for simple account transfers or screening inbound customer communications as way to eliminate time spent redirecting calls to increasing customer satisfaction by expanding support hours, as well as the type of technology available in a branchless banking scenario are all aimed at improving the customer experience.
Read More: Banking and the Human Experience →
And with the rise of ITMs, all of this technology does not eliminate the need for human interaction or replace it fully. Instead, it enables banks to cater more effectively to customer convenience by partnering their workforce with the latest technology — not to eliminate the human aspect of banking as digital communications become the norm. In the case of ITMs, for example, customers can still have face-to-face conversations via video chat when they have a question or need to escalate an issue to a teller. By empowering customer convenience through branchless banking, tellers can provide more care and time for complex matters.
Banks Themselves Save Money
While customers certainly benefit from a branchless bank, financial institutions themselves are also a major beneficiary. First and foremost, running a bank branch comes with a plethora of costs, including rent for the building space, installing and maintaining security systems, etc. What the savings banks accrue from ditching their brick and mortar locations, they can launch new programs to enhance their business and have an increased opportunity to expand their customer base. Such a scenario is particularly useful for smaller regional banks and credit unions looking to broaden their market share; it provides a solid platform for improving financial inclusion since services would be available at lower costs.
The Future of Branchless Banking
Now that we've discussed how branchless banking can play a significant role in creating new experiences for customers and financial institutions alike, what does the future hold for them? While it maintains no certainty, the notion of digital enterprise is, and will continue to be, a significant part of banking's evolution in the 21st century. And having banks that utilize digital technology to the fullest will propel the industry toward eventually maintaining a status of innovation in a continually digitizing world.
Subscribe for updates
Contact Sales