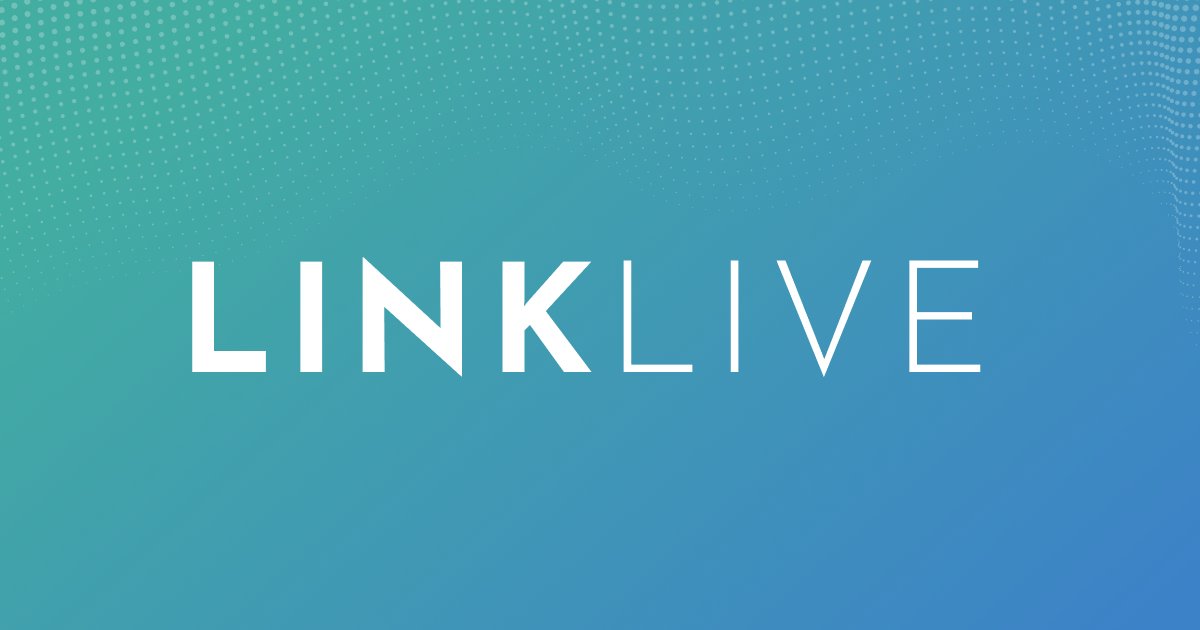 Record growth and continued business development validate LinkLive's position as the trusted CCaaS provider for the financial services industry
SAN FRANCISCO–(BUSINESS WIRE)–LinkLive, a digital Contact Center as a service platform (CCaaS) for highly regulated industries, today announced a new milestone in its momentum. Today, over 600 banks and credit unions in the U.S. are using LinkLive, the company's secure digital engagement platform, to offer a modern customer experience to their clients while enabling deeper customer engagement.
According to Statista, the momentum for consumers to embrace digital banking has continued unabated, jumping from 61.3% in 2018 to over 65%. The recent COVID-19 pandemic further accelerated the transition from legacy to digital banking; Digital First Banking Tracker found that 78% of American consumers now prefer to bank digitally, for example. As a result, financial institutions are working to keep up with consumer expectations by combining technology and human touch to provide better customer experiences. Indicative of this trend, 180 of LinkLive's 600+ financial customers have signed on in the last 24 months alone.
LinkLive, the company's flagship CCaaS platform, is purpose-built for banks and credit unions to meet the growing demand for highly secure digital communications with their customers, business partners, clients, and employees. LinkLive unifies critical channels like secure messaging, voice, SMS, file sharing, co-browse and more in a centralized, cloud-based experience designed with the highest security qualifications in mind. In addition to unifying digital channels, LinkLive's artificial intelligence features streamline agent experiences, reducing workloads for less critical tasks to allow agents to focus on more complex customer support challenges. Customers include Newburyport Bank, First Republic, South State Bank, Columbia Bank and SalemFive.
"LinkLive designed and built LinkLive to address the specific security, customer engagement, and digital interaction needs of today's banks and credit unions – balancing innovation and a modern engagement model with the highly regulated security requirements of today's banking industry," said CEO and Co-founder Perry Price. "It comes as no surprise that LinkLive is the most trusted CCaaS platform among banking customers. LinkLive is the result of our exceptional industry focus, continued product innovation, and years of collaboration with our banking customers that allowed us to reach this significant milestone in our company's history. We are thrilled to continue our journey as we focus on new challenges and opportunities that our customers bring to us as a part of their rapid digital transformation."
"The company's focus on innovation in contact center technology is exciting and we know that we can rely on them to help us continue to improve our digital customer service. With LinkLive, we know we can always count on stellar service and innovation," said Laurie Aspinwall, Assistant Vice President and Service Center Manager at Newburyport Bank.
Secure communications, built for today's banking relationships
LinkLive is already integrated with market-leading digital platforms and is custom configured to specific digital engagement and customer service use cases.
Digital customer service: LinkLive allows for connected experiences through secure and compliant channels with everything from e-mail and digital file share to chats enabled with multimedia, appointment scheduling, or virtual lobby rooms. This lets organizations meet consumers where they are, while also improving the bottom line for the business and overall customer experience.
Digital engagement services: LinkLive offers the full suite of AI-enabled cloud-based contact center functionality that converts digital and physical channels into a secure, seamless consumer experience in one pane of glass, integrated into a technology ecosystem, and optimized for unique use cases.
Additional Reading:
LinkLive will be on display at Jack Henry Connect at the San Diego Convention Center, August 29 – September 1, 2022.
About LinkLive
LinkLive ('www.linklive.ai'), founded in 2003, is a leader in digital customer service and contact center as a service solutions. The company developed LinkLive to create a better way for organizations to improve customer engagement in the two most regulated vertical markets: financial services and healthcare. Using its unique SAFEc architecture to create the first all-in-one system, LinkLive provides secure, encrypted communications for all mediums including live-chat, email, instant messaging (IM), IM hunt groups, SMS, real-time Voice over IP and video. The company was also the first to offer 'presence' capabilities, which alert customers in real-time to service personnel's availability. LinkLive is compliant with GLBA, SEC, Sarbanes-Oxley and HIPAA requirements for logging, privacy and security. The company is actively investing in FedRAMP certification, and its processes are vetted via HITRUST CSF.
Subscribe for updates
Contact Sales