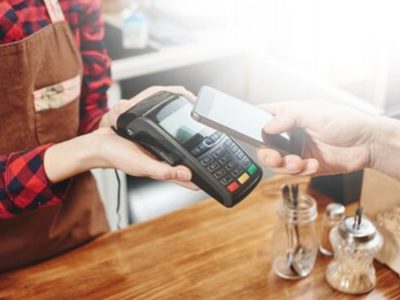 Exchanging money has never been easier than it is today. With payment applications like ApplePay, Venmo and PayPal, the need for carrying cash is increasingly diminishing — and impacting consumer behaviors.
In fact, in a survey of over 2,000 Americans, U.S. Bank discovered that about 50% of respondents carried cash with them less than half of the time they were out. Going cashless can provide several benefits for both consumers and businesses, including instant payments, decreased need for paper documentation and simplified bill splitting. Moreover, payments-based analytics are helping businesses consolidate payment data and monitor customer transactions.
Although a lot has been written about the competition between traditional financial institutions and fintech startups, a trend is emerging where (in certain instances) the two are working together to bring the best of both worlds to consumers. At the end of the day, banking's goal should be to leverage the power of human relationships and communications innovation to help consumers achieve financial security.
With that in mind, it's important to understand the benefits that fintech is bringing to consumers and the role a cashless society could play in a future financial landscape.
From Barter to Bitcoin
While it's difficult to picture today, the world did exist without money at one point, and people used a bartering system to exchange goods and services instead. As time went on, the process for purchasing was simplified through the creation of a standard monetary unit. The first case of this occurred in 600 B.C. in the nation of Lydia (now western Turkey), when their incumbent King minted an official currency of electrum coins. From there, until the modern credit card was introduced in the mid-20th century, cash became the primary means of purchase.
Fast forward to the 21st century, it's mobile payments and virtual currency like Bitcoin that have taken the world by storm — making payments as simple as tapping your smartphone to send money to family or buy the latest tech gadget. While money maintains its initial purpose, the mediums by which it is utilized have drastically shifted.
No Cash, No Problem
The greatest benefit of implementing a cashless society is in the name — less cash. While carrying cash was once common practice, many agree it's a hassle to continually search for an ATM to ensure you have enough for your next purchase. Moreover, certain institutions, like public transportation, don't carry cash for safety purposes, so if consumers don't have exact change, their bus fare could easily cost the one $20 bill they have. Using cash also leaves consumers vulnerable to robbery, whereas with credit or mobile payment methods, they can simply freeze a bank account if their phone is stolen.
Get Paid in a Snap
Another advantage of digital payments is the ability to pay and receive cash instantly — between peers. Previously, for example, family members would receive birthday money from their grandparents via snail mail, which could take weeks and risk the chance of the check getting lost. Now, they can simply use Venmo to put money directly into a personal bank account. This also simplifies bill-splitting after a shared event such as meals, gas, hotel stays, etc., where business partners or friends may need to share the expense.
Read More: Seamlessly Integrating the Branch Experience →
The instantaneous nature of digital transactions is also great for businesses, which can put money from purchases to use right away rather than having to wait to deposit checks/cash. In addition, consumers who use fintech applications might be more likely to be actively involved in financial planning and account management, so banks could leverage that heightened awareness to offer innovative new services that simplify the other spectrum of customers' digital banking experiences.
Fintech's Future
Amid all the hype around fintech, its implementation is becoming a common medium for making purchases through traditional retail giants such as Starbucks and Walmart, so it's a trend that traditional banks need to pay attention to. And as companies transition from cash to cashless, and payments are made through a multitude of different applications, staying organized can prove challenging. Luckily, payment analytics software can assist with this and is expected to be a high-investment market as fintech popularizes.
While it's unlikely that the notion of money will disappear anytime soon, the forecast probability of cash's demise in particular looks to be high — leading to a drastic shift in payment methods that businesses and consumers must brace for. In this landscape, traditional financial institutions can see the potential of an "and" landscape rather than an "or" when it comes to choosing between digital banking and fintech applications. The financial world is shifting, and banks that embrace all that digital technologies can bring for their consumers are well-positioned to come out on the other side just as much of a contender for business as they've always been.
Read More: Bank Customers Expect Nothing Short of Digital Excellence →
Subscribe for updates
Contact Sales