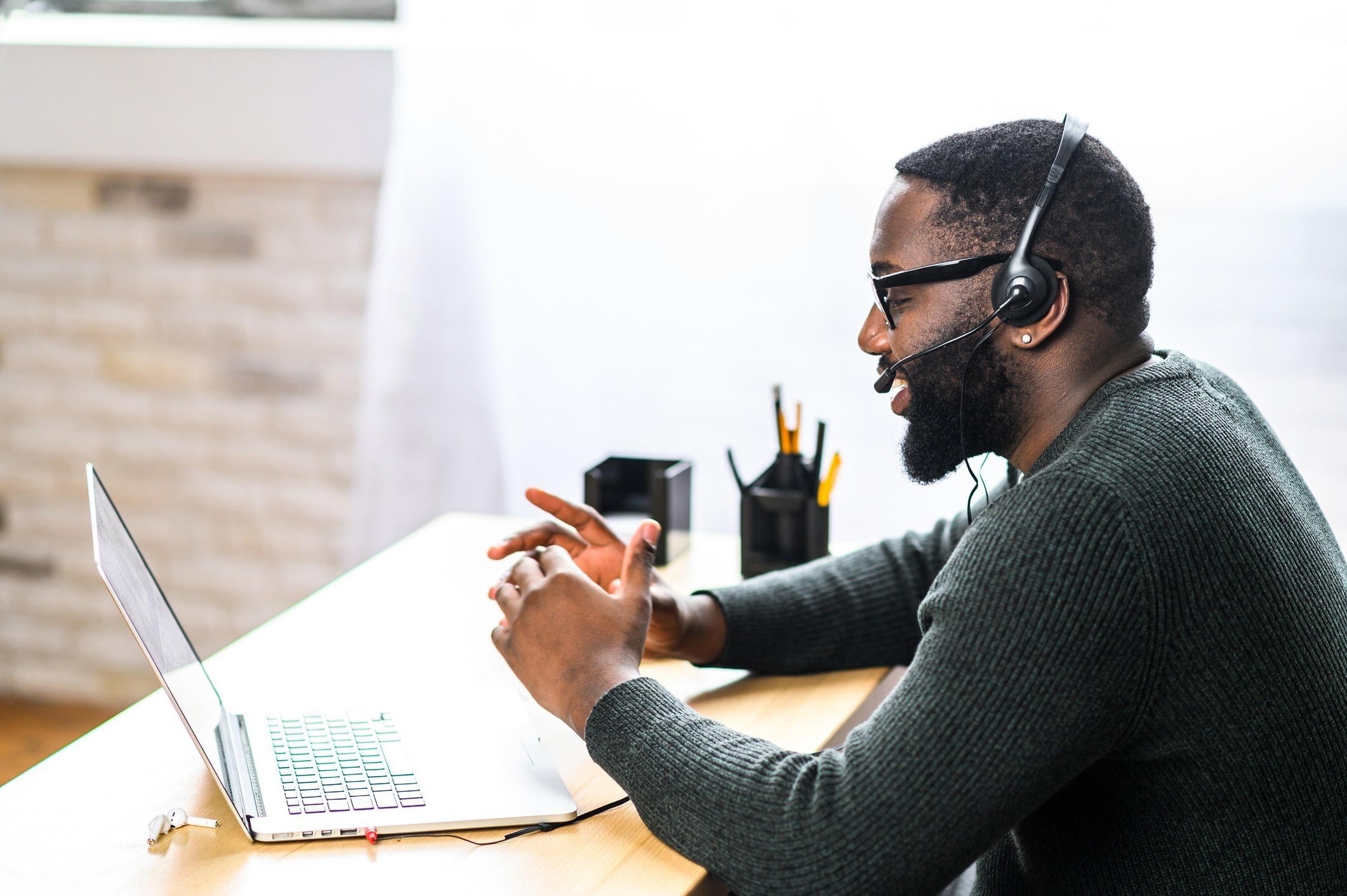 Customers are the bloodline of any business, and savvy businesses are always on top of the newest ways to improve customer relationships. Digital customer service, or DCS, is one of these relatively new trends, and it has gained some popularity among businesses.
What is Digital Customer Service (DCS)?
So what is DCS? It refers to the support businesses provide through online channels, such as chatbots, email, social media, and similar platforms. DCS helps enterprises save time and money by reducing the need for traditional customer service methods, like phone calls and in-person visits.
However, though DCS sounds like a comprehensive solution, it can not deliver a truly complete experience in this ultra-competitive digital experience era. The downside of DCS is that it can be impersonal, and it is often difficult for customers to reach a human representative when needed. Furthermore, DCS does not often provide the opportunity for two-way communication, which is essential to solving complex issues.
That is why digital customer engagement (DCE) is necessary to improve on DCS, and why DCS is only one portion of a larger CX experience that, ultimately, needs DCE-focused support. It also allows two-way communication, so customers can easily explain their needs and get help resolving their issues. DCE includes features such as live chat and video chat, further improving customer experience management.
Read more about digital customer engagement and how enterprises can augment digital customer service with it.
What Is Digital Customer Engagement (DCE)?
Digital customer engagement (DCE) is the process by which businesses connect with their customers via digital channels. Companies can utilize DCE to develop customer relationships while increasing loyalty and brand awareness, unlike DCS, where interactions can be robotic and impersonal.
Keep in mind that customer service is everything. According to PWC, 32% of all customers would stop doing business with a brand they adored if they had a bad customer service experience.
DCE has grown in popularity as companies have realized the value of online presence, and many marketers have embraced social media.
Social media is used by 4.62 billion people, which accounts for slightly more than half of the global population and 93.4% of internet users. Truly, the growth of social media has allowed businesses to reach a larger audience more efficiently than ever.
Digital channels, on the other hand, enable businesses to track customer behavior and preferences more efficiently, helping them effectively tailor marketing messages. In fact, 93% of marketers worldwide use social media for business. In 2022, nearly 92% of marketers in the United States working for companies with more than 100 employees are expected to begin using social media for marketing.
That is why it is easy to understand why a digital customer engagement platform provides businesses with a powerful tool to connect with their customers and create loyalty and brand awareness.
Comparably, the major downside of digital customer service is the lack of personal interaction. Filtered through a DCS platform, customers may feel like they are just another number when dealing with a computer instead of a live person. This leads to frustration, which is bad for business.
DCE improves upon DCS by providing more personal interactions. Customers will feel like they are talking to an actual person, which builds customer relationships and leads to repeat business.
5 Ways DCE Builds on DCS
Digital customer service is, again, only one portion of a larger CX experience which ultimately improves with the help of the DCE approach and modern customer engagement platforms. Here are 5 reasons why digital customer engagement complements DCS.
1. It drives more engaging customer interaction.
Digital customer engagement includes interactive content that encourages customers to participate. Customers feel like they are part of a conversation rather than just being talked to, which was often the case with digital customer service interactions. Additionally, DCE typically provides more personalized attention and customized messages than DCS. Customers will feel heard and understood, which increases engagement further.
Finally, digital customer engagement platforms often use newer, more innovative technologies than digital customer service tools, for a more exciting and modern experience for customers overall.
2. It offers a more proactive and responsive approach.
Digital customer engagement is more responsive than digital customer service because it happens in real time. Customers don't have to wait for a response; they get immediate answers to their questions.
DCE is also proactive, allowing companies to reach out to customers before they need assistance instead of waiting for them to contact customer service. This is the opposite of DCS, which is reactive by nature.
Furthermore, digital customer engagement has the potential to provide a more personalized experience for customers. Data about customer preferences enables tailor-made content and recommendations.
Finally, digital customer engagement platforms are adaptable, more responsive to changes in customer needs and expectations since they can easily adjust their approach based on feedback and data.
Digital customer service, on the other hand, is often less responsive to change. This is because DCS is typically focused on providing support only after something has gone wrong rather than through proactive engagement. Additionally, DCS often relies on automated systems that can be inflexible and slow to respond to changes in customer needs.
3. DCE better improves customer convenience.
According to a survey, 68% of respondents say that a convenient customer experience will entice them to return to a brand or company. If a brand or company provides a timely customer service experience, 80% are likely to endorse it to friends and family.
Digital customer engagement improves customer convenience by allowing businesses to proactively reach out to customers and provide them with up-to-date information about products and services whenever, wherever. No need to wait on hold or physically visit a brick-and-mortar store.
In addition, digital engagement provides businesses with valuable data that can be used to improve customer relationships and experience. With this data, enterprises can identify areas where customers are struggling and adjust the customer engagement process accordingly. Ultimately, this leads to improved customer satisfaction and loyalty.
4. It is more cost-effective.
DCE allows companies to automate repetitive tasks that customers typically request, such as account updates, or password resets, or even responding to FAQs. Customer service representatives no longer have to handle these requests manually, saving the company time and money.
Additionally, digital customer engagement platforms can help companies proactively resolve issues before they become more expensive problems, unlike digital customer service tools, which wait for the customer to initiate the conversation first. By monitoring customer behavior and offering personalized support, companies can resolve issues quickly and prevent them from escalating.
Finally, DCE provides customers with self-service options that can save them time and frustration. When customers can easily find answers to their questions or solve problems independently, they are less likely to contact customer service for assistance. The number of calls, tickets, or emails that service reps need to handle is greatly reduced, leaving more time and resources to focus on improving other areas of marketing and engagement.
5. It shifts the 'mindset of service' to the 'mindset of experience'.
This shift allows companies to approach customer engagement holistically—guiding the customer, tending to their needs, and gathering insights throughout the entire customer journey to ensure a complete experience overall. This ultimately leads to upselling, referral marketing, and longer customer loyalty. Moreover, when CX staff embrace this shift, it moves the cost of a service approach to the revenue upside from a DCE standpoint.
Digital Customer Engagement: The Future Of Customer Service
Digital customer engagement platforms are powerful solutions that fill the gaps left by digital customer service tools. By automating repetitive tasks, proactively resolving issues, improving customer convenience, and providing self-service options, DCE not only helps companies reduce operational costs and improve their bottom line. They also develop healthier relationships and a greater sense of loyalty from their customers.
DCS has had its time in the sun, but if enterprises ever hope to build a better connection to their customers and catch up to their competitors, augmenting their approach with DCE will secure this.
Contact LinkLive and start your digital customer engagement journey.
Subscribe for updates
Contact Sales