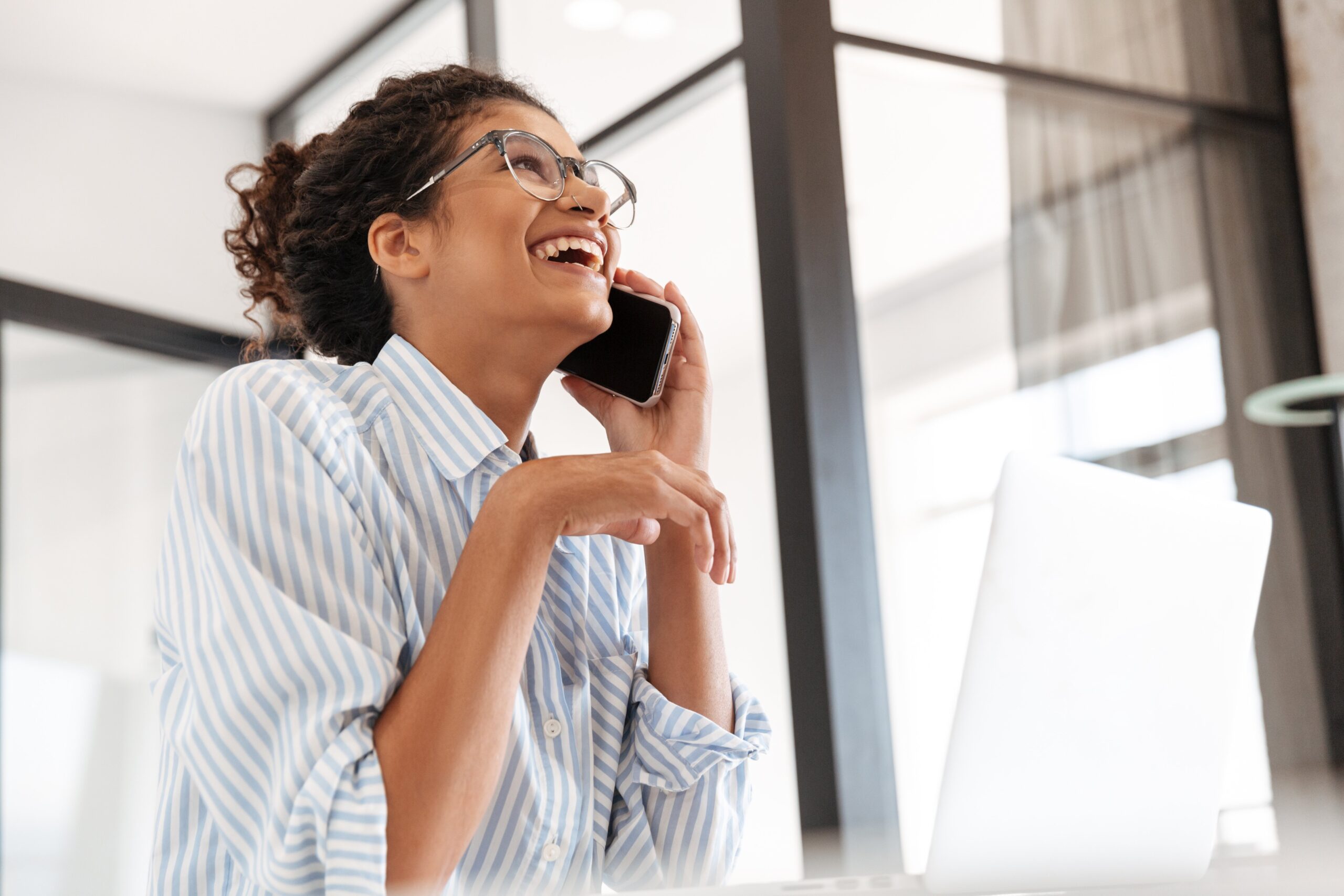 Working from home has long been viewed as a perk, something that many employees wished for, but their employers were hesitant to grant due to concerns about decreased productivity. The COVID-19 pandemic has changed many aspects of workplace culture, most notably the massive shift to sending employees to work remotely from home where possible in an effort to help slow the spread of the virus. Since the pandemic has lingered on much longer than most imagined it would during the first weeks of sheltering in place, the remote work trend appears to be here to stay for the long haul. According to a Gallup poll performed in September of 2020, 33% of U.S. workers are always working remotely, with about two-thirds of remote workers wishing to continue working remotely – indicative of a strong preference of employees for eliminating time spent commuting and being able to work from the comfort of their own homes.
The Challenge of Managing Remote Contact Center Agents
At the onset of the pandemic, certain industries were more prepared than others to send employees to work from home. For instance, many software companies not only were able to send staff to work remotely with little to no changes necessary in work equipment or setup, but also had already had a significant percentage of its workforce working remotely at least part of the time before the pandemic. Conversely, the healthcare industry faced numerous obstacles in sending their workforce to work remotely. Healthcare contact centers, in particular, were ill-equipped with their communications technology to transfer agents to work remotely – a transition that took weeks, if not months, for many healthcare systems.
Now that many agents are working from home, healthcare contact center supervisors face the new challenge of managing their remote contact center agents to ensure productivity remains the same as in a physical office – if not even improved. This is a unique challenge as contact centers have traditionally operated in physically close quarters that enable management to more easily monitor agent performance. Here are our top tips for managing remote contact center agents by leveraging the shift in the workplace environment to further drive operational excellence.
Emphasize Frequent & Dynamic Communications
As all contact center supervisors know, communication is the key to running a successful contact center – even before the added challenge of managing remote contact center agents. Since agents communicate not only with the patients they are servicing throughout the day, but also with one another, having a solid communication solution is of critical importance to healthcare contact centers, especially as agents continue to work from home.
Cloud-based unified communications (UC) solutions enable remote agents to take patient calls from home while also keeping them connected to colleagues. For example, a healthcare contact center that utilizes a UC solution can enable its remote workers to dynamically chat with other coworkers (who are also working out of their homes), even while on a call with a patient. This flexibility helps remote agents stay connected to their team and helps to facilitate collaboration amongst team members while remaining physically apart.
Healthcare contact center management should utilize UC technology to set up huddles (ongoing multi-participant chats that can stay open throughout the workday) that make it easy for their agents to stay in frequent communication to collaborate just as they would in the office. To take this to the next level, supervisors can even encourage agents to turn on their video when talking over the phone with coworkers or for daily team meetings. Using video to see teammates 'face-to-face' can help agents feel present and connected to the team, just as they were when they worked in the office together.
When It Comes to Training Remote Agents, Think Outside the Box
UC technology can also aid contact center supervisors in the process of training new remote agents, continuing to coach and mentor existing agents, as well as performing quality assurance from afar. Consider the following scenario: Prior to the pandemic, contact center supervisors used to do quality assurance (QA) monitoring for new agents by sitting next to them at their desk listening in on sessions, rating them on how they handled the interaction. Now that most supervisors have found themselves managing remote contact center agents, it can be more challenging to monitor individual performance and help coach agents to drive their improvement. UC contact center technology enables supervisors to listen in on any given session remotely, either in real-time or historical, for QA purposes. Supervisors can even view the agent's desktop in real-time or as a recording at a later date. Utilizing these tools can help contact center supervisors better manage remote agents.
In addition to driving operational excellence through the training, coaching and monitoring of remote agents, UC technology also gives contact center management the ability to extend their reach in the agents they hire, making it easy to hire and train agents that do not live near the physical contact center office or may even live out of state. This also gives the additional benefit of being able to extend the contact center's hours of support.
As remote work remains a necessity for healthcare contact centers today and will likely remain the trend long after the pandemic, investing in UC technology better equips contact center management to manage remote contact center agents to reach a greater level of productivity.
Subscribe for updates
Contact Sales