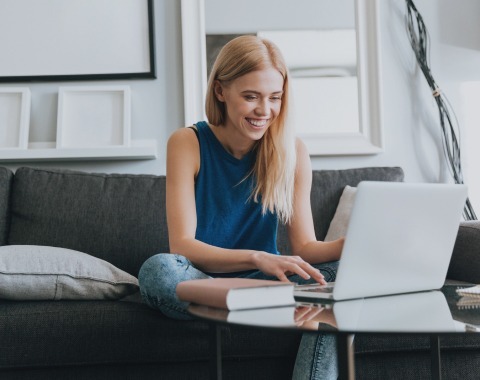 According to Gartner, CCaaS is a SaaS-based application that enables customer service organizations to manage multichannel customer interactions holistically (using both self- and assisted-service types). In 2022, about 50% of contact center providers are estimated to choose CCaaS over traditional contact center infrastructure.
In less than a decade, contact centers have drastically changed. Before unified communications (UC) and contact center as a Service (CCaaS), contact centers typically referred to as phone rooms staffed by telephone operators. Over time, new technologies, such as automatic call distributors (ACD) were developed to assign agents.
For the next few decades, improvements were made and developed, but the core technology remained largely the same. But as needs shifted and developed in the wider market, and with that the modes of communication required to meet customer expectations, the need to expand a company's communication channels began to grow. Cloud based solutions began to arrive on the scene in different markets and for different needs. These opportunities combined into what is today CCaaS. CCaaS solutions gained immediate and continual growth due to their convenience; both from the perspective of an employer and a consumer.
Some markets were slower to adapt due to the need for heightened security and regulatory requirement designed to protect critical information. For example, healthcare and banking organizations have been shifting to cloud solutions for some time, it was really COVID-19 that propelled this shift significantly. The need for on-demand assistance, easy access to necessary tools and more has expedited that transformation – compelling industries to invest in solutions like CCaaS at a rapid pace. From digital health and digital banking to virtual contact centers for healthcare, it's no surprise that the benefits of CCaaS are now becoming more mainstream expectations.
Benefits of CCaaS
Improved Customer Experience:

Customers rely on their mobile devices more than ever, and we saw this play out more heavily than ever starting with COVID-era lockdowns. If there were any issues consumers needed to handle at their bank branch during this time, for instance, being able to request fast service through a mobile app's chatbot or to schedule a video appointment with a teller via the app were game-changers in ensuring customers felt safe and supported during a very unstable time. Thus, if your financial institution leveraged CCaaS, it was able to provide a better customer experience right away – and still can.
Consumers can also receive more personalized services through this type of technology. . Healthcare providers who integrate a CCaaS solution, for instance, let patients make an appointment through an automated digital system that can securely pull their electronic health information in seconds. With CCaaS solutions, scheduling is fast, easily accessible and convenient.

Improved Employee Experience: While they say it's all about the customer, CCaaS solutions also provide a better experience for the call center agent – which, depending on the industry, might be a triage nurse, bank teller, retail manager, etc. Today, we're seeing more work-from-home and hybrid workers. With CCaaS solutions, they are able to access the tools they need to streamline day-to-day tasks like recording calls, reporting, messaging, and more at a much faster rate. The right CCaaS solution also enables them to pull any relevant data in seconds to ensure they are providing the best service in a timely manner. As artificial intelligence (AI) continues to integrate with CCaaS , we'll continue to see an even higher quality of service that results from seeing the full history of a user, tracking the amount of time they are on a call session and purchase history. By improving service, it becomes easier to retain customers in return – thus, an employee benefit also holds implications for customer service as well.
Why CCaaS? Tapping Into the Power of Modern Solutions
In the era of convenience and as-a-service solutions, organizations will need to invest in modern technologies. It's evident that industries like healthcare and banking need to invest in CCaaS solutions to retain their customers and provide a more streamlined employee experience.
There are many answers to the question "Why CCaaS" — not the least of which is the fact that it's cloud-based nature eliminates the need for high capital investments and provides an agile structure that is easily adaptable to the changing software landscape. The increasing integration of CCaaS and Unified Communications as a Service (UCaaS) is also opening doors for better collaboration between teams, whether in an enterprise, financial institution or hospital.
At the end of the day, having a purpose-built CCaaS platform like our LinkLive platform enhances digital engagement through secure messaging and secure video chat, AI experience, secure workflow, real-time reporting and more. Interested in diving deeper into our LinkLive solution to see how it might meet your current and future needs? Read our latest blog, What You Didn't Know About LinkLive: Reinventing the Contact Center Customer Experience.
Subscribe for updates
Contact Sales